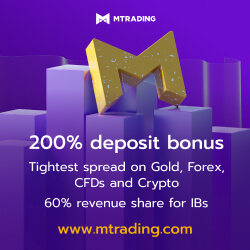 With the dovish outcome of FOMC minutes, Trump's refrain to re-open partial U.S. government and an end to three-days of Sino-US trade-talk already playing its role, investors are likely to concentrate more on the upcoming economics in order to determine near-term market moves. Among them, Fed Chair's speech, US Inflation, AU Retail Sales & UK GDP are likely to grab the headlines.
Let's start with recent Forex performance and then move to fundamentals concerning each one of the aforementioned catalysts.
U.S. Pessimism Dragged Greenback Further Downwards
In spite of registering upbeat jobs report, the US Dollar Index (I.USDX) failed to avoid third weekly declines as cautious statements from the Fed Chair and on-going government shutdown, not to forget optimism at US-China trade front, pushed traders off the greenback. While USD was weak, the EUR ignored soft CPI details and GBP took proper advantage of welcome Services PMI numbers. The commodity-linked currencies, like AUD, NZD & CAD, enjoyed optimism at trade front and so does the Crude. Furthermore, JPY & Gold also stretched their previous rallies on downbeat USD.
Risk-On Hurt The US Dollar
As if last-week's declines were not enough, the US Dollar continue its southward trajectory during present week. However, this time it has more to do with optimism at trade-talk and market rush to risk-on than the U.S. fundamentals. During their three-day visit to China, U.S. delegates conveyed upbeat messages and showed likelihood of a trade-deal. The dragon nation also played its part by sending some high-ranked officials to meeting and promised importing more of US agricultural goods, energy and manufactured products. This boosted commodity-linked currencies and Crude further to north. In addition to risk-on, Trump's refrain to respect any government re-start offer unless getting funds for Mexican border and additional doubts on Fed's future rate-hikes, as conveyed by FOMC minutes, also offered weakness to the U.S. currency.
The EUR could gave little importance to French & German numbers while GBP's gains were muted as Theresa May continue to struggle at parliament debate on Brexit before the votes on January 15. In all this, JPY & Gold couldn't stop their rise as they have negative correlation with the USD. It should also be noted that early-Thursday release of China's inflation numbers triggered pullbacks of commodity basket and linked currencies.
Back To Economics
Having impacts of government shutdown, trade-talk and FOMC minutes, investors are likely to put more emphasis on Thursday's public appearance of the Fed Chair before diverting their attention to Friday's AU Retail Sales, UK GDP & US CPI.
Starting with the Fed Chair's speech, Mr. Jerome Powell is scheduled to speak at the Economic Club of Washington DC and audience questions are also expected. The central-banker recently sound a bit worried about his future rate-hike projections during last Friday's speech, which in-turn raises probabilities that Mr. Powell can continue being data-depended than to praise the rate-hikes.
On Friday, AU Retail Sales aren't expected to post any change to its 0.3% earlier growth and so does the UK GDP that may remain at 0.1%. Though, the British Manufacturing Production, at the same day, could surge to 0.4% from -0.9% prior and the Goods Trade Balance might also expand to -11.4B from -11.9B.
Coming to U.S. Inflation numbers, additional weakness in price pressure is expected as CPI YoY may dip further to 1.9% from 2.2% and can show -0.1% monthly figure compared to 0.0% earlier. Further, the Core CPI could reprint the 2.2% & 0.2% marks on YoY & MoM basis.
At the political front, White House is trying to push China to prove their commitments of trade before expecting a good trade-deal while Mr. Trump walked out of meeting with Democrats by terming it "waste of time".
Hence, scheduled data-points are less likely to offer any good results to the US Dollar and there are negatives at the political front that may keep damaging the currency. Due to this, commodity front and the safe-havens may take advantage of the USD weakness but economic challenges for the EU & Brexit uncertainty can trigger profit-booking of the EUR & the GBP.
Technical Analysis
Sustained break of the 1.1480, comprising 100-day SMA, together with 1.1490-1.1500 region cross, speaks loud of the EURUSD's strength to target the 200-day SMA level of 1.1640 and then the eight-month old descending TL, around 1.1680. Should prices take U-turn from present levels, the 1.1420 and 1.1375, including 50-day SMA, can entertain sellers after challenging them with 1.1480. Alternatively, GBPUSD still has 100-day SMA level of 1.2895, followed by 1.3030 resistance-line to break in order to justify its recovery otherwise its pullback to 1.2660 & 1.2600 can't be denied. Moving on, the USDJPY failed to extend its recent up-moves past-109.10-15 and is likely to revisit the 107.50 & 106.60 supports while break of 109.15 can have 109.30, 109.80 & 110.30 as consecutive resistances to confront.
On the other hand, AUDUSD is struggling with 50-day & 100-day SMA confluence, near 0.7180-90, breaking which it can rise to 0.7240 & 0.7280 whereas 0.7120 & 0.7070 seem adjacent rests to watch during the pair's reversal. In the same way, NZDUSD also questions the 200-day SMA level of 0.6805, which in-turn could escalate the pair's advances to 0.6850 & 0.6885 but its slide beneath 0.6755-50 might reprint 0.6700 on the chart. Further, USDCAD has 100-day SMA level of 1.3165 and the 1.3070 200-day SMA mark as nearby supports; though, pair's successful clearance of 1.3325, encompassing 50-day SMA, may once again fuel it towards 1.3350 & 1.3385. At the end, USDCHF is taking rest on eleven-month old ascending trend-line, at 0.9710, break of which can drag the quote to 0.9680 & 0.9630 while 0.9790 & 0.9840 might confine the pair's immediate upside.