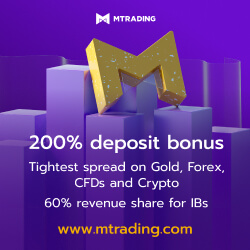 With the US President's appearance at UN turned out to be more aggressive against North Korea than expected, rejuvenated Geo-political tensions again helped the safe-havens, namely Gold and JPY, on Tuesday. However, absence of any response from Kim Jong-un and the party scaled back some of the Yen longs at the later part of the day. At the data-front, more than a two-year high US Building Permits and better than expected Housing Start figure acted as positives for the greenback but couldn't lift the US Dollar Index (I.USDX) on a daily closing basis.
The GBP remained a bit volatile with speculations concerning Foreign Secretary, Boris Johnson's resign if UK Prime Minister, Theresa May, fail to obey his Brexit demands. Though, Mr. Johnson defied such rumors afterwards and said everything is going well with Brexit deal. Further, the EUR maintained its strength with upbeat ZEW Economic figures but the CAD couldn't sustain its previous recovery as Canadian Manufacturing Sales shrank the highest since April 2016. Additionally, AUD and NZD could follow positive mood at commodity basket whereas Crude prices strengthened on the news that Iraq is also favoring extension of global supply-cut and the API registered lesser than forecast increase in inventory numbers.
Being the FOMC day, investors are being cautious since the start of Wednesday and refrained from portraying any big moves ahead of the Fed's decision but upbeat Japanese Trade Balance helped the JPY to recover some of its latest losses. In case of the economic calendar, UK Retail Sales and US Existing Home Sales might entertain traders before the FOMC while New Zealand GDP could offer active NZD moves after Fed announcement.
Looking at the forecast concerning UK Retail Sales, crucial part of the UK GDP, the growth figure is likely to be softened to 0.2% from 0.3% while US Existing Home Sales may register a bit high figure of 5.46M against 5.44 prior. Further, New Zealand GDP is also expected to please NZD buyers with 0.8% growth versus 0.5% earlier.
While the US Federal Reserve is almost certain to announce no change in its present monetary policy, details relating to gradual unwinding of the U.S. central bank's $4.5 trillion balance sheet are what the market players care for. Also, Fed's economic projections and Fed Chair's press conference may pour additional importance into the event.
Given the Fed follows recent hawkish steps of the BoC & BoE by announcing brighter chances of another rate-hike in 2017 and three in 2018, as they did in June, together with discussing balance-sheet trimming, chances of the USD's rally can't be denied. However, Fed Vice Chairman's final FOMC and uncertainty over who would lead the Fed after Janet Yellen leaves after February, in addition to the Fed's concern for Inflation, may curb the greenback's extreme north-run.
Cheers and Safe Trading,
Anil Panchal