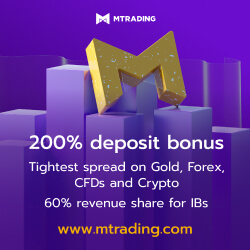 Although no clear results were delivered at the end of two-day Sino-US trade discussions, the US Dollar Index (I.USDX) reversed prior losses, accumulated due to FOMC, on Thursday as Trump sound positive on the talk progress while disappointments spread through EU & UK. The two sides, namely the U.S. & China, could convey that China is ready to substantially increase imports of American agricultural and energy goods but no information were given relating to a final trade deal. The U.S. President Donald Trump sound optimistic and praised the progress while showing readiness to meet Chinese President Xi Jinping to finalize the deal on critical issues. Also, Treasury Secretary Steven Mnuchin and Trade Representative Robert Lighthizer to visit China during mid-February. Other than trade talks, Mr. Trump was also center of attention on government shutdown issue as the intermediate funding expires on February 15. The Republican leader said he won't waste time negotiating any deal with opposition and may use national emergency rights to avail funds for Mexican border and continue the government run.
Apart from the U.S., EU & the UK leaders were also remained in highlight. Jens Weidmann, the Bundesbank president and a member of the European Central Bank Governing Council emphasized on Germany's expected economic weakness and need to drop ideal of policy normalization whereas British Foreign Secretary Jeremy Hunt indicated Brexit delay. Additionally, Andrea Leadsom, the UK minister for the government's legislative program, said that parliament might have to adjourn taking break in February in order to run up for Brexit.
At the data front, Euro-zone GDP numbers were not up to the mark wherein yearly figures and numbers from Italy grew particular ire from investors while increase in US New Home Sales had to confront with dip in Chicago PMI. Further, Canadian GDP also marked contraction during the final month of 2018. Early Friday, China's Caixin Manufacturing PMI slumped to the lowest levels since March 2016.
Being the NFP day, nothing is more important than monthly reading of the U.S. employment sector. However, EU Flash CPI, UK Manufacturing & US ISM Manufacturing PMI are some second-tier statistics that could offer intermediate moves to market.
Forecasts suggest the EU Flash CPI to soften to 1.4% from 1.6% while UK Manufacturing PMI could also slip to 53.5 from 54.2. In case of the U.S. jobs report, the headline Non-farm Employment Change (NFP) is expected to dip to 165K from 312K prior and the Average Earnings are also bearing a consensus to print 0.3% growth against 0.4% earlier. Alternatively, the Unemployment Rate might remain unchanged at 3.9%. At the end, US ISM Manufacturing PMI isn't expected to deviate from 54.1 mark.
While Trump's optimistic comments surrounding trade-deal and pessimism at EU & UK are indicating extension of the US Dollar recovery, likely softness in employment stats could continue dragging the greenback towards another weekly loss. As a result, the JPY, the Gold and the commodity currencies could recover some of their latest losses but EUR & GBP might not have that liberty due to political & economic problems at home.