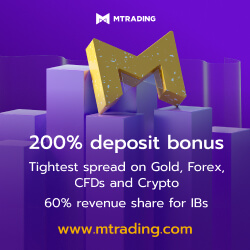 Although FOMC members' dovish comments & Donald Trump's readiness to announce national emergency to get funds for Mexican border trimmed some of the greenback gains on Thursday, the U.S. Dollar Index (I.USDX) posted a daily positive closing after ECB officials said better to wait before tweaking monetary policy. The Federal Reserve Chairman, Jerome Powell, together with Vice Chair Richard Clarida, highlighted the importance of patience prior to going on with rate-hikes whereas Mr. Trump said he is forced to use national emergency rights in order to build Mexican border & restart government. While support for easy monetary policy pleased equity traders, news that China's Vice Premier Liu may visit Washington to discuss trade-deal further fueled the market optimism. As a result, AUD surged heavily on trade related positive news but NZD & CAD had to bear the burden of USD's rise.
Moving on, the GBP couldn't avoid loss of two parliamentary votes to Theresa May ahead of January 15 voting for Brexit and the EUR dropped on downbeat statements from the ECB. Additionally, risk-on sentiment dragged traditional safe-havens like Gold, JPY & CHF downwards but the Crude benefited from upbeat trade-deal news & Saudi Arabia's pledge to keep the energy market in balance.
Even if the US Dollar managed to register a daily hike yesterday, Friday seems to have a bad start for the currency as risk of no rate-hikes and extended government shutdown pushed investors away from the greenback. Not only this, welcome environment at Sino-US trade-deal also escalated demand of risky assets, like AUD.
With the Fed policymakers' signal to take every step cautiously towards future rate-lifts, today's headline inflation numbers from the U.S. grab market limelight. Forecasts suggest additional weakness in price pressure as CPI YoY may dip further to 1.9% from 2.2% and can show -0.1% monthly figure compared to 0.0% earlier. Further, the Core CPI could reprint the 2.2% & 0.2% marks on YoY & MoM basis.
Other than US Inflation, UK GDP, Manufacturing Production & Goods Trade Balance are some additional stats that could make analysts busy for the day. UK GDP isn't expected to alter from 0.1% monthly reading but the Manufacturing Production could surge to +0.4% from -0.9% and the Goods Trade Balance might also expand to -11.4B from -11.9B.
While upcoming Inflation reading may amplify rate-hike dissenters' voice, pessimism surrounding government shutdown and chances of the US-China trade-deal can push the USD towards fourth week of losses and help the commodity front. On the other hand, the GBP could continue being victim of Brexit problems but the EUR, JPY & Gold can take advantage of the greenback's decline.