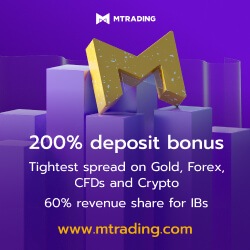 While pessimism surrounding U.S. Government shutdown joined hands with Fed Chair's comments indicating rate-hikes not being on preset course, the U.S. Dollar Index (I.USDX) couldn't enjoy strong jobs report and rather posted back-to-back third week of losses. With this, traditional safe-havens like JPY & Gold stretched their previous rally forward whereas EUR rose in spite of sluggish CPI and the GBP benefited from upbeat Services PMI. On the other hand, commodity-linked currencies, such as AUD, NZD & CAD, also surged after news of vice-ministerial trade-meet between the U.S. & Chinese diplomats to be held at Beijing this week. Additionally, Crude started 2019 on a positive tone expecting a halt in Sino-US tussles and output cuts from headline producers.
Although start of trade-talk between world's two biggest economies and Fed's caution for rate-lifts triggered risk-on sentiment, this week's FOMC meeting minutes and developments concerning US-China trade-deal could still be on global investors' radar for red signals. Not only FOMC minutes & updates from Beijing but progress on Brexit debate at UK parliament and headline data-points from US, Canada, Britain, AU & China could also play their roles to make the present week interesting. It should also be noted that there are no big releases from EU & Japan during this week
Let's start discussing fundamentals concerning each one of them.
FOMC Minutes, CPI & Government Shutdown To Direct Immediate USD Moves
With the Federal Reserve's aggression in December triggering market disappointment, this week's FOMC minutes will be closely observed to know how many at Fed support the central-bank's claim of two rate-hikes during the current year. In order to question the rate-hike thought, CPI will also become crucial and so do some second-tier stats scheduled for release in this week.
Starting with the Wednesday's FOMC minutes, the U.S. central-bank announced a quarter percent rate-hike and favored two more in 2019 despite President's repeated push against it. However, the Fed did sound a bit cautious about global pessimism and lowered down their economic forecasts. Hence, there was a mixed performance by the Federal Reserve that supported monetary policy tightening at one end and showed concern for its moves on the other. As a result, investors will be on watch out for clues relating to how many policymakers support such rate-alterations and whether the two hikes are preset or just a mild indication.
Moving on to another important U.S. catalyst of the week, namely Friday's CPI. The headline inflation will either question the strength of Fed's latest decision or gel with it depending upon the outcome. During its latest release, the CPI MoM softened to 0.0% from 0.3% and the yearly figure also weakened to 2.2% from 2.5% but the Core CPI inched up to 2.2% from 2.1% YoY and remained unchanged at 0.2% on monthly basis. Forecasts for this week's inflation mark shows additional weakness in price pressure as CPI YoY may dip further to 1.9% from 2.2% and can show -0.1% monthly figure compared to 0.0% earlier. Further, the Core CPI could reprint the 2.2% & 0.2% marks on YoY & MoM basis.
At the political front, the U.S. President Donald Trump has already showed inclination to announce national emergency to have a border near Mexico. If he does that, opposition has no power to challenge the decision and abide by his demand of $5 billion for the border, which in-turn could restart the government offices closed for more than a fortnight period. In case Mr. Trump decides not to use his power and hear other politicians, there might be a long time before the partial government shutdown becomes undone.
Hence, while FOMC minutes & CPI is less likely to favor the USD, if showing negative results, Donald Trump's push on Mexican border could help the greenback recover some of its latest losses if he wins the battle. It should also be noted that EU & Japan have nothing major to release this week, which in-turn depends EUR & JPY moves more on the USD performance.
Technically, EURUSD has to conquer the 100-day SMA level of 1.1480, together with 1.1490-1.1500 region, in order to aim for 1.1580 & 1.1610 else its pullback to 1.1300 & 1.1260 can't be denied. Alternatively, USDJPY couldn't surpass 108.80 and may re-test the 107.50, breaking which it can dip to 107.00 & 106.40 whereas an upside clearance of 108.80 could escalate the pair's recovery 109.55 & 110.30.
Brexit & GDP Are For GBP Watchers To Observe
Having witnessed no parliament action during holiday period, the UK politicians will start debating on Theresa May's controversial Brexit plan from Monday and Mrs. May will also try harder to win fellow politicians' favor before Jan.14 vote on her proposal.
At the data-front, Friday's British GDP & Manufacturing Production will be important. The GDP may not deviate from 0.1% prior but Manufacturing Production could recover its previous contraction -0.9% with +0.4% growth.
Even if fewer UK politicians have turned their mood in favor of the Theresa May's plan for now, any welcome change either at parliament or from economic calendar could help the GBP extend its recent recovery. Though, 50-day SMA level of 1.2775 and the 1.2900 mark, comprising 100-day SMA, could keep limiting the GBPUSD's near-term upside while 1.2580 & 1.2475 seem crucial supports for the pair.
Fundamentals For Commodity Traders
In addition to details/events from the U.S. & the UK, Canadian Ivey PMI, Trade Balance, monetary policy meeting by the Bank of Canada (BoC), Australian Trade Balance & Retail Sales and the Chinese inflation numbers are some other catalysts to play their roles this week. Moreover, on-going Sino-US trade-talks will also become crucial for commodity traders to follow.
Canadian Ivey PMI may rise to 58.1 from 57.2 on Monday but the Tuesday's Trade Balance might widen to -1.9B from -1.2B, which together with negativity at commodity front could push the BoC to hold its present monetary policy unchanged and alter their hawkish stand on Wednesday.
Australian Trade Balance, on Tuesday, may reveal AU weakness if matching 2.18B forecast compared to 2.32B prior but no expected change in Friday's 0.3% Retail Sales might challenge the AUD sellers.
Coming to China, Thursday's headline inflation numbers, namely CPI & PPI, could continue portraying downbeat picture of world's second largest economy as consensus suggest 2.1% CPI against 2.2% prior & 1.6% PPI vis-a-vis 2.7% earlier.
At last, the on-going US-China trade-talks are less likely to result any positive outcomes at White House members haven't appreciated China's recent efforts towards opening their economy as the Trump administration is more interesting in alleging the dragon nation's hand in IPR theft. If at all both the parties overcome their biases, there might only be positive statements of progress unless Mr. Trump meets a Chinese representative at the sideline of World Economic Forum in Davos, Switzerland.
Given the fundamental weakness at commodity front, less or no progress at trade-talk and/or disappointing outcome scheduled data-points could activate fresh selling of the AUD, NZD & CAD.
Charts suggest AUDUSD weakness to re-test the 0.7020 & 0.6975 unless it overcome the 50-day & 100-day SMA confluence region of 0.7185-90 and march to 0.7230. Same is the case with NZDUSD that has to sustain the break of 200-day SMA level of 0.6810 and rise well above 0.6890 in order to justify its strength otherwise its pullback to 0.6675, including 100-day SMA, and then to 0.6610 can't be denied. Furthermore, USDCAD has a quarter-long ascending TL, at 1.3340, followed by 50-day SMA level of 1.3310, as strong supports that can trigger its U-turn to 1.3420 & 1.3490.