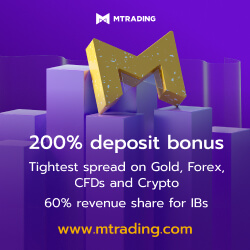 With US GDP, Durable Goods Orders and Housing details all tuning happy time for the US economy, the US Dollar Index (I.USDX) seems again proving the argument that May is the best month for the greenback. Additionally, the US Fed Chair, in her Friday's informal speech, also joined recent slew of upbeat FOMC comments by mentioning economy's readiness to witness another rate-hike "in the coming months," which in-turn propelled the US Dollar gauge towards marking fourth consecutive weekly advance. The EUR remained sluggish due to mixed data-points while improved poll numbers, showing favor for UK to remain in EU during its June 23 referendum, helped the GBP to keep rising across the board. Moving on, the JPY dropped to the lowest in a month against USD as disappointing inflation numbers and comments from an aid of central bank Governor fuelled speculations concerning the BoJ would delay its planned sales tax hike while AUD and NZD maintained their downside. Furthermore, the CAD gained on not-so-dovish comments from BoC and rising Crude prices while Gold prices seem closer to register worst monthly decline since 2013.
Heading further, the market is near to lock the May month with heavy USD gains and welcome flurry of headline economics at the start of June. Amongst this, US job numbers, monetary policy meeting of the ECB and headline PMIs from UK are likely to flourish market sentiment. However, US CB Consumer Confidence, Chinese headline PMIs and Australian GDP are some additional data points/events that could maintain the flow of liquidity during the upcoming week. Let's closely examine each of them.
US Jobs Report Becomes Even More Important
Considering the recently published optimistic statements from majority of FOMC members, including the Fed Chair, market players have raised concerns for an interest-rate hike announcement in June month monetary policy meeting by the US Federal Reserve. However, the Fed Chair, together with some policymakers, didn't refrain from being cautious and kept putting more emphasis on upcoming data-points, from which the job details are the major one after the inflation numbers remained upbeat. Hence, May month labor market numbers, namely Non-farm Payrolls (NFP), Unemployment Rate and Earnings, up for Friday release, will be even more important to expect another rate-change announcement from Fed.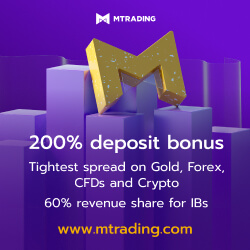 Even if the NFP print has been running down since last three months and the Unemployment rate also stood unchanged at 5.0% during previous two releases, the Earnings have been quite welcome since February and keep signaling improved labor market sentiment. Looking at the present consensus, the NFP is likely remaining unchanged with 160K number and the Average Earnings are also expected to soften with 0.2% against 0.3% prior; however, the headline Unemployment Rate bears the forecast to dip below 5.0% mark with 4.9% expectations. Also, the ADP Non-Farm Employment Change number, early signal for Friday's NFP, scheduled for release on Thursday, may mark a welcome number of 179K against 156K prior.
In addition to front-tier job details, Tuesday's Chicago PMI & CB Consumer Confidence, followed by Wednesday's ISM Manufacturing PMI and Friday's Factory Orders, are some other important numbers that could help forecasting chances of Fed's June meeting outcome and the USD's near-term moves. While Chicago PMI is likely growing a bit to 50.8 from 50.4 prior, the ISM Manufacturing PMI may have weaken to 50.6 from 50.8 previous release. Moreover, the Factory Orders also indicates soft growth number of 0.9% against 1.1% prior while the CB Consumer Confidence is expected to continue rising with 96.1 print against 94.2 prior.
Hence, while recent optimism about June rate-hike helped the greenback to surge, mixed job numbers, coupled with weaker than expected Factory Orders and Manufacturing PMIs, might raise bars for the US central bank to go out for announcing second rate-lift in a decade and may eventually lead the USD's southward trajectory. On the contrary, upbeat prints from headline data-points could flash strong signal for market players to expect a rate-change in June meeting, which in-turn could magnify the recent up-moves of the US Dollar.
Headline PMIs and Brexit Polls To Govern GBP Moves
Off-late, poll outcomes stating more people favoring Britain to leave the EU have turned around and indicated that now respondents are happy to see UK to remain in EU region, which in-turn triggered the GBP's northward trajectory in past two-weeks. However, with nearness to the June 23 referendum date, shifts in such polls would continue providing more volatility in GBP pairs which makes them worth observing. Additionally, headline PMIs numbers, likely Manufacturing, Services and Construction PMIs, would also offer meaningful information to foresee near-term GBP moves.
Wednesday, Thursday and Friday are strings of days wherein each from the Manufacturing, Construction and Services PMIs are scheduled for publish respectively. While Manufacturing PMI is likely coming closer to 50 mark, with 49.6 forecast & 49.2 prior, the Construction PMI is forecasted to print 52.1 against 52.0 previous and the Services PMI, crucial to the UK GDP, may show an unchanged 52.3 number.
While UK economics aren't likely showing impressive numbers, growing speculations for "Bremain" (Britain to remain in EU) can continue helping the UK currency to extend its recent north-run.
ECB And EU Flash CPI Would Portray Near-Term EUR Trend
Unlike GBP which has been growing on "Bremain" concerns, the EUR isn't reflecting the same as economic details fail to show any welcome changes in European economy. However, Flash reading of EU CPI, up for Tuesday, and the monetary policy meeting by the European Central Bank (ECB), on Thursday, becomes important to forecast near-term EUR trend.
Flash reading of May month CPI is expected to relieve the ECB as the number is likely marking -0.1% against -0.2% prior while the central banker, in its monetary policy meeting, is also more inclined to promote its March month stimulus and might utter some hawkish statement to generate the optimism. Also, speculations have also grown that the ECB may raise its Inflation and growth forecasts.
Should there be an acceptable change in CPI, which is more likely, together with hawkish statement from ECB President and upward revision to central bank's economic forecasts, the EUR can start the June month with heavy gains.
Chinese PMIs And GDP numbers From Australia & Canada Are The Rest To Observe
Barring previous month advances, the Chinese economy again started shivering and caused worries for its largest trading partners, namely Australia, Canada and New-Zealand, to name a few. Though, monthly releases of official Manufacturing and Non-Manufacturing PMI, together with Caixin Manufacturing PMI, up for Wednesday, become important for this industrial giant and for aforementioned economies. While Manufacturing PMIs, be it official or from Caixin, are both likely to weaken to 50.00 & 49.3 against 50.1 & 49.4 respective priors, a welcome change in the Services PMI might stop the running downside of the commodity currencies, likely AUD and NZD.
Moving on, monthly releases of Canadian GDP and the Quarterly Australian GDP numbers, scheduled for Tuesday and Wednesday respectively, are some additional data-points that could continue propelling the market liquidity in coming week. While the Canadian GDP is likely going against broader expectations of a dip in growth due to recent wildfires and print 0.0% mark against -0.1% prior, the Australian GDP figure is forecasted to re-print the 0.6% growth stat. Considering the recent wildfire, chances are higher that the Canadian GDP would be a bit more disappointing for the CAD traders; however, surge in Crude prices might erode the damages on Canadian Dollar (CAD). The Australian GDP, which is showing no change expectation, may also hurt the Australian Dollar if it dips down from three quarter lows.
Follow me on twitter to discuss latest markets events @Fx_Anil