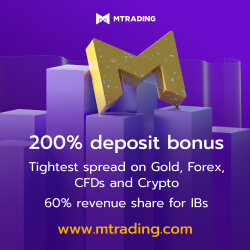 Dear Trader,
Today's trader's blog post will focus on CFD's.
What is a CFD?
CFD stands for contract for difference, which is an arrangement between two parties whereby the differences in price are made through cash payment, rather than by delivering the physical goods or services. CFDs provide investors with all the benefits and risks of owning an asset without actually owning it.
It is a tradable contract between a client and a broker.
The advantages of a CFD
CFD's can be traded with leverage and therefore you need a lot less capital in order to trade on the financial markets. Trading stocks used to be only accessible to the rich, thanks to CFDs you can now also be part of the game.
CFD market does not have any short-selling rules, therefore you can both go long and short on any instrument that we offer. You believe a company is overpriced and is not doing well? No problem, you can invest on that idea and go short.
Want to know more about how to trade CFDs?
Watch our Day 4 video from the Trading ABC course. It covers the following topics:
1.How to know when to buy a CFD
2.How to I know when to sell a CFD?
3.How to choose which stock CFD to trade?
4.Everything you need to know about trading Index CFDs.