Wonderful news for the upcoming year! Today, December 1, we welcome traders to try crypto asset trading with us.
MTrading offers the following cryptos: Bitcoin, Ethereum, Litecoin, Bitcoin Cash, Dash, Ethereum Classic, Monero, Dogecoin, Solana, Cardano, Ripple, Polkadot.
Why trade cryptocurrencies with MTrading?
Cryptocurrencies are some of the most popular financial assets in the world now. As your broker, we offer you:
ZERO commission for all cryptocurrencies on M.Premium
Leverage for crypto up to 1:100
Automated and fast registration and verification
200% Deposit bonus
Reliable and user-friendly trading platform - MT4
Tightest spreads
Trading, depositing, and withdrawal available 24/7
M.Premium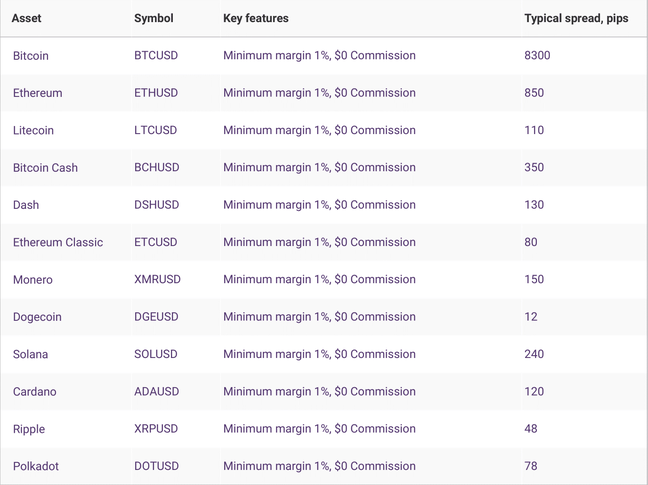 and more...
Why do more and more people trade cryptocurrencies?
They are extremely volatile assets
Popular coins price keeps rising endlessly
Trading goes non-stop all over the globe
Traders can pay less trading fees
Market participants believe that blockchain is the future
Crypto is harder to manipulate by market makers
How to start trading crypto with MTrading?
Here's how to enter the crypto world with MTrading.
Register with us
Open the account type that suits your trading goals the most inside your personal area
Deposit with crypto or fiat. Don't forget to use a 200% bonus!
Download MT4 for free and sign in with your account credentials
Choose the instrument and start trading
Catch the trend and get your amazing crypto trading experience on a powerful and handy MT4 platform!
May the trading luck be with you!