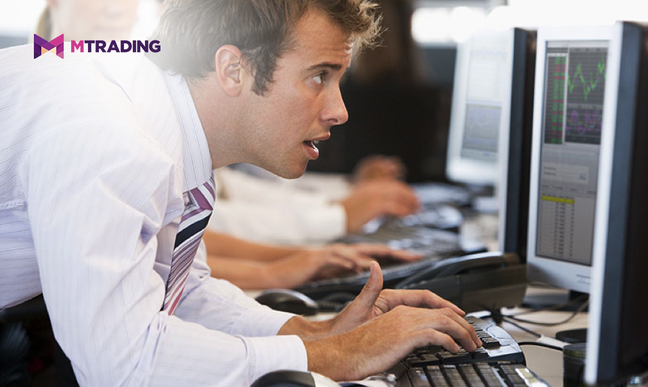 Concerns of a deepening slowdown in China triggered steep falls in global equity markets on Monday this week and a sell-off in commodities. The day started with intensifying sell-off in Chinese equity markets. The Shanghai Composite index nosedived nearly 9%, taking along Asian equity markets that were down anywhere between 5-6%. As the day progressed, European markets followed suit with all the major indices opening lower sharply. Widespread fears of China led global slowdown also effected Wall-Street's key index, the Dow Jones Industrial Average, which plunged by over 1,000 points at the start of the first trading day this week.
The US Dollar too, took a sharp knock and witnessed one of the most volatile days ever as investors feared the recent decision by the Chinese central bank to devalue its currency might kick-start a currency war. Further, after China's surprise move to devalue the Yuan that had already sent global markets into a tailspin, the preliminary Caixin China Manufacturing PMI fell to a six-and-a-half year low in August, adding to the broader concerns over the slowing pace of economic growth in the world's No. 2 economy.
Moreover, last week's FOMC meeting minutes failed to provide solid cues over the timing of the Fed's first rate-hike decision since 2006. The market seems to have divided opinion with few of the Fed watchers still not ruling out a September rate hike, while others are pushing back their expectations to either December or until 2016. Adding to this, signs of a slowdown in China further reinforced expectations that the Federal Reserve might refrain from raising interest rates at its next meeting in September.
With dampening expectations of a rate hike by the Federal Reserve, investors rushed to unwind their USD long positions. The key beneficiary of the overall USD weakness was the Japanese Yen, which is perceived as a safe-haven currency during turbulent times. The spillover effect of the USD weakness was also felt in the Euro that briefly rose above its 1.17 mark, its highest levels in over seven-months. The USD story against commodity currencies was entirely different. As prices of commodities and crude continued to slide, the greenback managed to post decent gains against the Canadian Dollar, Australian Dollar and New-Zealand Dollar.
Although today's sharp sell-off in global financial markets might have been overdone, it doesn't negate the possibilities of follow-up selling pressure as scares over global growth remains elevated. However, given the volatile moves in the past few days, it would be prudent to remain positioned for continuing higher market volatility.

Author: Haresh Menghani