Dear Traders,

In 2015, MTrading was extremely busy implementing new features in MT4 Supreme Edition requested by clients. Today, we are happy to present you with another small, yet important feature clients have requested. From now on you will be able to see the indicative risk and profit of all your positions in the MT4 Trade Terminal.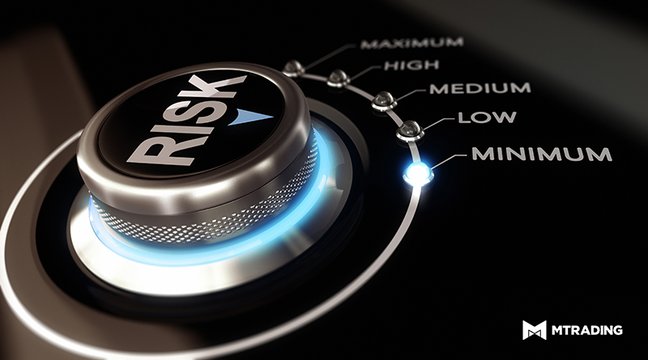 Until now, it was not easily possible to see your positions risk in MetaTrader 4 in your account currency. However, our new Trade Terminal gives you a great overview and delivers substantial information about your account, you are now able to get a fast overview of your positions risk and profits as long as you have set an SL or TP for the position.
Example: If you have an open GBP/USD order with a volume of 1 Lots and an SL of 10 Pips, the software will now calculate the risk for you and displays this in the column Risk (indicative). Instead of the usual SL price level, you will now know exactly what that means for your account.


Additionally, you are now also able to get a summary for all of your accounts trades and see the combined risk and profits of all your positions. With this small feature, you can now assess your risk much more easily and make the necessary risk management decisions that can help you become a better trader.
Indicative risk is showing the amount of loss or profit if an order would be closed exactly on stop loss level. The amount of loss or profit may change due to positive or negative slippage. Orders will always be executed at first best available price.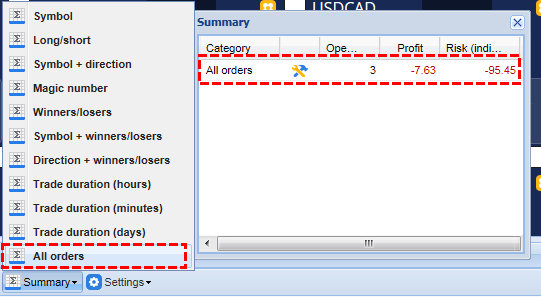 There are more than 60 other features that are available to you for free by simply downloading and installing the updated version of MT4 supreme from our website.
Enhance your trading with our innovative and exclusive tools that further enhance the leading trading platform MetaTrader 4.
Be MPowered,
MTrading
"Fin Tech" - enhancing financial services with innovative technology - is the latest trend in the financial industry. MTrading is a worldwide leader in providing innovative trading tools to enhance our customers trading. We are always open to new ideas and suggestions. YOUR ideas will help us to improve on a daily basis. Please send suggestions to supreme@mtrading.com