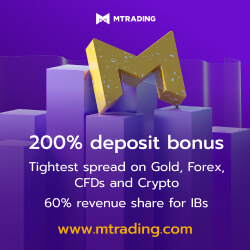 On Tuesday, the U.S. Dollar Index (I.USDX) managed to post its first daily closing of the week as U.S. Treasury Secretary Steven Mnuchin sound optimistic for the trade-deal with China ahead of two-day talks between the U.S. & Chinese representatives. As a result, weaker than expected CB Consumer Confidence fall short of limiting the greenback rise. Even if the USD managed to remain strong, it had to dip against its European counterpart that gained mainly because of Brexit drama at the UK House of Commons which offered no clear sign of future developments. The GBP had to decline after British parliament rejected most of the amendments to Theresa May's Plan B except supporting the vote for renegotiating another deal with the EU and rejecting a no-deal Brexit. The parliament couldn't delay the March 29 deadline for exiting the bloc. The EU authorities reacted to developments with a clear sign of no renegotiation unless Theresa May curtail her red-lines for custom union. While Brexit uncertainty troubled investors that were cautious of today's FOMC & US-China trade talk, JPY & Gold benefited due to their safe haven appeal.
At the commodity front, traders were quite skeptic about how US-China can come to a deal by March 01 when there are many critical issues, like IPR theft and economic reconstruction, remain unsolved. With this, AUD & CAD declined against majority its counterparts but NZD took advantage of upbeat trade balance details. Furthermore, Crude prices also rose as the U.S. levied harsh sanctions on Venezuelan oil.
During early Wednesday, the US Dollar has to trim some of its recent gains as markets see brighter chances of a dovish statement and/or indication of a pause in Fed's rate-hike trajectory. Additionally, challenges over a trade-talk are also creating extra pressure on the USD's upside momentum.
The U.S. Federal Reserve is scheduled to conclude two-day monetary policy meeting today and is largely expected not to alter present policy. However, press conference by the Fed Chair Jerome Powell will be closely observed as latest communications from the central-bank and slew of data-points depict a tough road for the Fed's two rate-hike a year plan. Moreover, lack of statistics like Retail Sales & GDP, due to government shutdown, might also trouble Powell to portray a rosy picture of world's largest economy.
In case of US-China trade talk, Chinese delegation including President's top aide will meet U.S. Trade Representative Robert Lighthizer and Treasury Secretary Steven Mnuchin on Wednesday and Thursday. Both the sides are far from a solution to trade-war that jolted global economy. IPR protection, cutting down the trade deficit and restructuring the economy are major demands from the U.S. while China wants immediate and permanent role back of tariffs. The later is ready to increase US production imports but is still finding hard to accept US allegations over IPR theft and need to restructure the economy for the benefit of overseas firms. Though, comments from Presidents of the US & China have been quite positive off-late and may help to give a good start to the talk.
Other than FOMC & Trade Talk, EU leaders are also to discuss possible ways to counter Brexit among themselves after Theresa May's plan got rejected in the UK parliament. Brussels isn't expected to kneel for British demand for Irish backstop and renegotiation unless May signs a permanent custom region agreement but the final outcome is yet to be delivered from the discussions.
Economic calendar have also flashed upbeat signs of Australian Inflation during early-day and is ready to flash the US ADP Non-Farm Employment Change and Pending Home Sales m/m. The ADP Non-Farm Employment Change may drop to 180K from 271K and signal weaker NFP whereas Pending Home Sales could rise to +0.8% from -0.7% earlier contraction.
Given the brighter chances of a dovish outcome from the Fed meeting and likely absence of clear progress at trade-talk, not to forget weaker statistics, the US Dollar may continue extending its downturn and help the traditional risk-safeties like JPY & Gold. Commodity front might have to bear the burden of Sino-US trade-talks while EUR & GBP traders should closely follow Brexit updates.