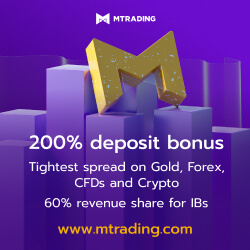 Having witnessed a negative weekly closing, the US Dollar Index (I.USDX) couldn't find solace on Monday as American prosecutors filed criminal charges against China's Huawei Technologies Co. and the ECB President Mario Draghi tweaked his earlier dovish statement. The U.S. prosecutors alleged Chinese smart-phone giant for stealing trade secrets from American rivals and also for a bank fraud by conducting business with Iran and violating sanctions. As a result, another blow to a high-level trade talks negatively affected the greenback when Mario Draghi's statement turned down the need for additional monetary stimulus by the ECB. The EUR took advantage of USD's dip & Draghi's upbeat comments while GBP had to trim some of its earlier gains after Theresa May dropped her plan to insist backstop arrangements concerning the Irish border.
Alternatively, commodity-linked currencies, like AUD, NZD & CAD, had to bear the burden of renewed challenges for Sino-US trade deal whereas JPY & Gold benefited from market's risk-off sentiment. Furthermore, the Crude Oil registered biggest drop in a month over doubts on global economic strength and US-China trade deal.
During early Tuesday, global investors remained cautious ahead of the debate on the Brexit deal amendments at the UK House of Commons. The same can lead to another voting on the plan and may offer additional volatility of the GBP. The amendments include extension to Article 50 if Theresa May fails to win parliamentary approval for a Brexit deal by the end of February and requesting removal of the Northern Ireland backstop proposal from the deal.
While British parliament debate is likely to gain major market attention, China's latest statement that it would protect the lawful interests of companies added extra scratch on optimism that trade-talks scheduled for Wednesday & Thursday could result any meaningful outcome. At the data front, U.S. CB Consumer Confidence and the Japanese Retail Sales are some second-tier statistics ready to play their roles. Herein, the U.S. CB Consumer Confidence may soften to 125.0 from 128.1 and Retail Sales growth for Japan might also slip to 0.9% from 1.4%.
Even if debate at the UK parliament might offer intermediate volatility of the GBP pairs, overall mood in favor of no-deal Brexit could support the Pound's strength. However, pessimism surrounding global economic strength and Sino-US trade-talks could continue favoring safe-havens while hurting the commodity basket and the US Dollar.