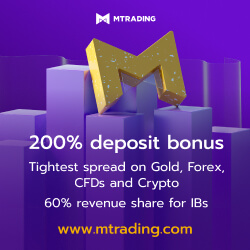 Irrespective of sluggish Retail Sales and Consumer Sentiment, the US Dollar Index (I.USDX) managed to register a weekly positive closing as upbeat CPI and President Trump's use of measured response to North Korean nuclear threats helped the greenback gauge to recover from its 2015 lows. The GBP, on the other hand, proved to be a strongest currency of September with upbeat data-points pushing Bank of England (BoE) to finally praise the idea of tighter monetary policy after a decade-long favor for loose stand. Further, the EUR couldn't portray many moves due to absence of major details/events whereas JPY and Gold dropped heavily because of receding geo-political concerns diverting investors' attention off from safe-havens. Additionally, AUD and CAD had to bear the burden of weaker commodity basket, mainly due to surprise slack in Chinese economics, whereas NZD remained positive after latest polls showed ruling party's win in September 23 election of the New Zealand. Moreover, Crude stretched its north-run with resumption of US refineries and a dip in rig counts.
Having observed rejuvenated sentiment for Fed rate-hike, this week's FOMC meeting grabs highest attention of global market-players as policymakers are expected to announce their plan for reduction of the $4.5 trillion balance sheet debt. Additionally, UK Retail Sales, EU Flash PMIs & monetary policy meeting by the Bank of Japan could entertain investors before concerns relating to election in New Zealand & Germany could probably direct trade moves.
Let us start discussing fundamentals relating to this week's events/details.
FOMC Is All That USD Traders Care For Now
With the receding tensions over North Korea and improvement in Trump's relations with his opposition parties, investors might put extra emphasis on the recently rekindled expectations for the Fed's rate-hike before 2017 ends. Additionally, Wednesday's monetary policy meeting by the Federal Reserve also includes quarterly economic projections and a press conference by the Fed Chair, Janet Yellen, which in-turn increases the importance of the event. Furthermore, Tuesday's Building Permits & Housing Starts, Wednesday's Existing Home Sales and Thursday's Philly Fed Manufacturing Index are some additional data-points that can keep making traders busy.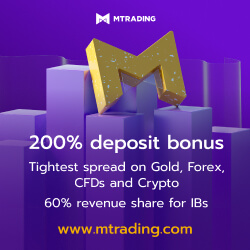 Starting with the FOMC members' rate-forecasts, policymakers didn't quite alter any of the rate expectations in June considering sluggish inflation but remained open to change their mind in response to incoming information. However, near-term projection for GDP was revised up from March's 2.1% to 2.2% while Unemployment rate was analyzed to come down to 4.3% from 4.5% but PCE & Core PCE, the central-bank's preferred measures of Inflation, were downwardly revised to 1.6% & 1.7% respectively from their 1.9% prior expected marks. In case of the public appearances of some policymakers, recent hurricanes and threats emanating from North Korea seemed to be a concern for them to talk down previous hawkish statements.
Given the recently upbeat data-points and softening hurricane relating tensions, the Fed Chair, in her press conference after the FOMC announcement, is more likely to be questioned about how the central-bank now perceives the chances of one more rate-hike which it promised earlier. Moreover, any hints relating to how the Federal Reserve could handle the tapering of balance-sheet debt and economic situation might also be closely observed while no change is expected to be announced in the present monetary policy.
In case of the economic data-points, Housing Starts and Existing Home Sales are both likely to surpass their 1.16M & 5.44M respective priors by flashing 1.18M & 5.45M numbers but the Building Permits may tame the joy of buyers with 1.22M figure compared to 1.23M earlier. Further, Philly Fed Manufacturing Index bears the consensus of registering lowest reading in ten months, to 17.2 from 18.9, and could nurture the Bears if FOMC disappoint optimists.
At the Geo- Political front, U.S. President Donald Trump's first address before the United Nations on Tuesday and renewed threats from two hurricanes, named Maria & Jose, could also require analysts' attention.
Hence, Fed Chair's hawkish statements, considering latest upbeat inflation, and a talk of balance-sheet trimming might help the US Dollar to extend its recent recovery but damages to the economy by hurricanes and looming concerns over Trump's hard demands at UN may refrain the greenback from enjoying its upside.
EU ZEW Numbers, Flash PMIs & German Election Could Direct EUR Moves
Following a week containing no major releases, the EU economic calendar again becomes active with Monday's EU Final CPI confirming 1.5% Flash forecast. For the rest of the week, Tuesday's German & EU ZEW Economic Sentiment would precede Friday's Flash Manufacturing & Services PMIs while Saturday's German election could offer information to forecast next-week's opening of the EUR.
ZEW Economic Sentiment numbers for both Germany and EU disappointed EUR traders during its previous releases of 10.00 & 29.3 but are likely to improve this time to 12.3 & 32.4 respectively. However, Flash PMIs might question the strength of the regional currency as the EU Flash Manufacturing PMI is expected to register 57.2 mark from 57.4 earlier and the same for Germany might soften to 59.0 from 59.3. Further, Services PMI for Germany could restore investor confidence with 53.8 versus 53.5 prior and the EU figure may help the trade sentiment by flashing 54.8 figure compared to 54.7 previous.
Should we observe German election pattern, the presently ruling Christian Democratic Union party of the Angela Markel is likely to claim its fourth successive victory by defeating its nearest rivals of Social Democrats (SPD) as Germans do like the reform and command of Merkel over the EU. However, being the largest economy of Europe, any disappointments might have severe impact on the Euro.
Considering upbeat forecasts from scheduled data-points and chances of Angela Merkel's victory, coupled with ECB's hawkish rhetoric, EUR is more likely to maintain its strength unless any extreme disappointments, either from economic calendar or from Germany, takes place.
Technically, unless breaking five-month old ascending trend-line, at 1.1825 now, the EURUSD's further up-moves towards 1.2100 can't be denied.
UK Retail Sales & Some Speeches Seem Crucial For The GBP
Although BoE's hawkish statements propelled the GBP's rally during last-week, looming concerns over soft wage growth and Brexit hardships are still open to drag the Pound again towards south. Hence, Monday's speech by BoE Governor, Mark Carney, at the Central Banking Lecture hosted by the IMF and Friday's speech by the UK PM, Theresa May, at Italy, about Britain's exit talks with the EU would be closely observed. Additionally, Wednesday's UK Retail Sales, the major component of UK GDP, might offer intermediate moves to impress GBP players.
While BoE Governor is less likely to alter his latest support for the need of monetary policy tightening if he emphasis on near-term stats, overall wage-growth is still soft which might supersede the need to control higher than expected inflation. In case of the Theresa May's speech, comments relating to any progress on the Brexit's deal with EU, coupled with Britain's readiness to pay the separation payment, would be closely observed. On the other hand, the Retail Sales are expected to soften a bit with 0.2% growth against 0.3% prior.
As UK policymakers have recently turned more optimistic, be it monetary policy or the government framework, the UK PM & BoE Governor are more likely to try pleasing the Bulls to recover pre-Brexit level of the GBP. Though, questions relating to separation payment to the PM & soft Retail Sales could trigger the Pound's pullback.
On the chart, even after clearing the 1.3530 resistance-mark, the GBPUSD still needs to surpass the 1.3640-45 area on a daily closing basis to extend its north-run towards 1.3835, else it can come-back to the 1.3300 region.
New Zealand GDP & Parliamentary Elections, Canadian Consumer-Centric Details & BoJ Are The Rest To Watch
Other than what's already being discussed above, Wednesday's quarterly release of New Zealand GDP, Thursday's BoJ, Friday's Canadian CPI & Retail Sales and the Saturday's New Zealand parliamentary election are some additional details/events which seems important for investors to watch.
New Zealand GDP is likely to further extend the NZD's up-move with 0.8% growth against 0.5% prior but the Saturday's Parliamentary Election is a worrisome case for the Kiwi players as latest polls have been switching on and off. Even if eight straight years of expansion is what likely to help the ruling National Party to be re-elected to govern the nation, some of the promises from 37-year-old Jacinda Ardern, leading the Labour Party, are what make the election results more interesting. However, none of the parties, be it ruling or opponents have gained outright majority since the country introduced proportional representation in 1996 and hence need of taking supports from small parties become crucial for both the leaders.
Upbeat New Zealand GDP, followed by a clear victory of ruling party, even with tie-ups with some minor parties, could help the NZD to extend its north-run and might push the RBNZ to follow the BoC's path.
Canadian CPI is expected to justify the BoC's latest rate-hike with 0.2% mark against 0.0% prior but a dip in Core CPI, to 0.4% from 0.7%, may disappoint CAD buyers. Further, the Retail Sales bears the consensus of remaining unchanged at 0.1%.
Unless registering drastic changes into the consumer-centric figures, the CAD is likely to witness any further strong up-moves as the prices are already trading too high and the BoC have already announced rate-hike.
Last but not the least, monetary policy meeting of the Bank of Japan (BoJ) on Friday seems important for the JPY as recent slew of data-points from Japan requires the central bank to soften their favor for ultra-loose monetary policy. Also, news that Japanese PM is looking to announce snap election to command heavy say in the parliament by expecting that the Japanese are impressed with his performance and would re-elect him with high majority.
Irrespective of no change expectations from the BoJ, refrain to utter hawkish statements by the BoJ, coupled with Japanese PM's shocking announcement, which may lead to his decline like UK PM, could result in fresh drop of the JPY. Though, overall geo-political problems may keep restricting the safe-haven's drastic downside.
At the Technical Front, NZDUSD needs to clear 0.7400 in order to aim for 0.7460 and the 0.7480 resistances while 0.7210 & 0.7175 could continue offering immediate support to the pair. Further, AUDUSD failed to sustain its break of 0.8060 but is still trading above 0.7970 TL support whereas USDCAD must surpass 1.2250 to aim 1.2415 else chances of its pullback to 1.2030 can't be denied. Additionally, USDJPY may struggle to clear 111.60 and the 200-day SMA level of 112.25 but a 108.60 could become strong support for the pair traders to watch.
Cheers and Safe Trading,
Anil Panchal