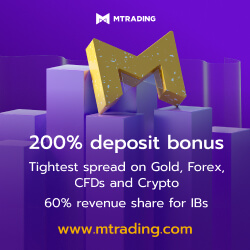 Concerns that global economic weakness and the U.S. government shutdown could harm the Fed's policy normalization dragged the U.S. Dollar Index (I.USDX) downwards and supported further advances of the JPY & the Gold during last-week. The Euro had to bear the burden of ECB President's dovish remarks & sluggish statistics but managed to strengthen against the greenback while GBP surged across the board as chances of no-deal Brexit seem delayed for now. AUD, NZD & CAD benefited from upbeat data-points at home and expectations of a trade-deal between the world's two largest economies while Crude dropped as comments from IMF & WEF threatened energy traders of future demand.
The present week started with opening of US offices after more than a month of shutdown, which in-turn revived investor confidence. However, crucial events like Sino-US trade talks, parliament Brexit vote and monetary policy meeting by the FOMC continue challenging the trade-sentiment. In addition to qualitative catalysts, monthly US jobs report, China PMIs, EU GDP, CPI & AU CPI are some quantitative indicators that could offer a busy week ahead.
Let's not waste much time and start discussing fundamentals concerning aforementioned market movers.
Be It FOMC or Trade Talk, The U.S. Is Still In Limelight
In spite of availing an intermediate funding to open government offices, the U.S. politics will still be in focus during the week as Chinese delegation will arrive Washington for second round of trade-talks with their White House representatives. Additionally, monetary policy meeting by the US Federal Reserve, monthly employment statistics and CB Consumer Confidence are some other important aspects to play their respective roles in fueling global market moves.
Starting with the Wednesday's FOMC, the U.S. central bank isn't expected to alter its present monetary policy. Though, press conference by the Fed Chair Jerome Powell and the economic forecasts will bear close attention from market players. Recently, majority of the Fed policymakers, including the Chairman, have stepped back from their initial hawkish stands and have started doubting the two rate-hike a year plan. Chances are high that Powell won't refrain from reiterating his cautious messages, which in-turn could negatively affect the US Dollar. On the other hand, restart of the U.S. government could release some of the headline data-points that were struck due to shutdown in near future and can affect the FOMC members' wait & watch tone.
Sino-US trade talks to offer another signal of whether world's two largest economies are moving closure to a deal or still threatening global counterparts of protectionist measures expected to pop-up at the end of 90-day truce period. The Chinese delegation will reach the U.S. on Monday and will talk to Trade Representative Robert Lighthizer and Treasury Secretary Steven Mnuchin on Wednesday and Thursday respectively. The delegation includes Chinese President Xi Jinping's top economic aide, Vice Premier Liu He, and hence increases the importance of the discussion.
Both the sides are claiming to have remarkable progress over the trade negotiations and Donald Trump is quite optimistic about this week's meeting. China has recently increased imports of US farm products and have agreed for further buying but the White House continue demanding more & more from the dragon nation. The Trump administration is still stick on the technology protection rights and economic overhaul demands on which China isn't paying much attention. Hence, while improvements in trade-relations between the U.S. & China can be expected, it is less likely that both the sides can register any big results due to their own differences over demands.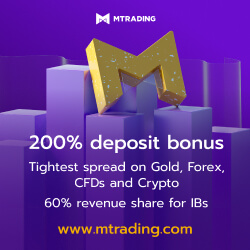 Turning to another important aspect, namely the Friday's employment numbers. Monthly release of job figures are less likely portray strength of world's largest economy as the headline Non-farm Employment Change (NFP) is expected to dip to 165K from 312K prior and the Average Earnings are also having a consensus to print 0.3% growth against 0.4% earlier. Alternatively, the Unemployment Rate might soften to 3.8% from 3.9% prior. Earlier signal of the employment market, i.e. Wednesday's ADP Non-Farm Employment Change, is also bearing the forecast of 170K against 271K marked last-month.
Other than what's already mentioned above, Tuesday's CB Consumer Confidence and Thursday's Personal Income & Spending details are extra points that can offer intermediate trade opportunities. The CB Consumer Confidence may weaken to 125.0 from 128.1 and the Personal Spending could also soften to 0.3% from 0.4% but Personal Income might strengthen to 0.5% from 0.2%.
Given the likely downbeat prints of scheduled economics and dovish outcome of the FOMC, the US Dollar is less likely to witness recovery unless any strong outcome from the trade front, which in-turn may help the safe-havens to maintain their strength.
Technically, the USDJPY needs to overcome the 110.30 and the 110.85 resistances in order to aim for the 111.10 otherwise its pullback to the 107.70 & 107.00 can't be denied.
EU GDP, CPI & Brexit Developments To Entertain EUR & GBP Traders
Not only US but the EU & the UK developments will also be important to watch this week. Among them, UK parliament voting on Theresa May's Plan B for Brexit will grab the limelight while EU GDP & EU Flash CPI could please momentum traders.
The UK parliament is scheduled to vote on two Brexit aspects on Tuesday. First will be Theresa May's plan B and the second one will be requesting a later day for Brexit than initially claimed March 29. While some of the opposition members are in mood to push Theresa May to go back to EU and renegotiate the Brexit plan, recent speculations surged that May's Irish supporter might back her plan together with her loyalist in the Tory league.
EU members are also to discuss Brexit scenario on Wednesday after their initial plan with Theresa May got rejected last-week by the UK parliament. The EU is clearly not interested in giving any backstop approval for Irish border which seems a crucial part of the soft Brexit.
At the data-front, Thursday's EU Flash GDP isn't expected to deviate from 0.2% forecast & prior but the Flash CPI, up for Friday, could soften to 1.4% from 1.6% earlier.
With the fewer chances of Theresa May's success at parliament, not to forget EU leaders' inability to agree on new plan, the GBP and the EUR might have to suffer a bit more depending upon the outcome of scheduled data-points.
On the chart, EURUSD has 1.1260 and the 1.1215 as important supports with 200-day SMA level of 1.1580 being crucial resistance. Further, the GBPUSD should overcome 1.3300 barrier to target the 1.3360 & 1.345 else 1.3080 & 1.3000 may come back as quotes.
AU CPI, China's PMIs And The Rest
In addition to EU, UK & US details/events, Wednesday's quarterly reading of Australian CPI, Thursday's Chinese official PMIs & Canadian GDP, followed by Friday's Caixin Manufacturing PMI from China, are also important to observe.
The Australian CPI isn't expected to deviate from 0.4% q/q reading and same is the case with Canada's monthly GDP growth of 0.3%. China's PMIs could keep flashing red signals for the commodity traders as official Manufacturing PMI is expected to dip to 49.3 from 49.4 and the Non-Manufacturing PMI might strength to 53.9 from 53.8 whereas Caixin Manufacturing PMI may remain unchanged at the contraction figure of 49.7.
Even if likely positive results of Sino-US trade-talks may help the commodity-linked currencies, like AUD, NZD & CAD, expectedly weaker outcome of scheduled data-points may restrict the commodity front's upside.
The AUDUSD has to surpass the 200-day SMA level of 0.7305 to be capable to being a strong pair else 0.7070 & 0.7000 may flash on sellers' radar. In the same way, NZDUSD also have 0.6970 & 0.7000 as strong resistances that can pull the back to 0.6750 & 0.6700. At the end, USDCAD should conquer the 100-day SMA level of 1.3195 and the 200-day SMA level of 1.3110 to decline further while 1.3380 & 1.3445-50 seem nearby crucial resistances for the pair.