MT4 Supreme Edition News Feed
1.

Setting up News Feed

Download . If you have MetaTrader 4 (MT4) opened, close it and begin installation.

To begin installation, open the .zip archive with .exe file inside. Double-click the .exe file to run it.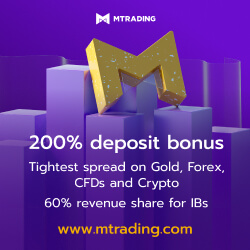 In case of multiple copies of MetaTrader 4 present on your hard drive, use the Find MetaTrader option to choose the correct version.
Clicking Install will initiate installation. Follow the steps by the installation assistant.
Please note that MTrading Connect is only available for Windows.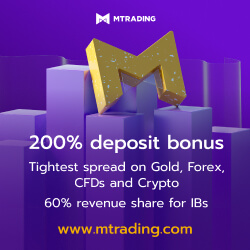 After installation, you can find the indicators in the navigator window of your MetaTrader 4 software interface. To add an indicator to the chart, right-click the indicator and choose Attach to a chart. Alternatively, you can manually move and attach the indicator.
2.

Real-time news feed via Connect

MTrading Connect displays constantly updated news feed. News feed extension lets you choose feeds you want to follow, including news feeds with multiple languages.
2.1.

Add news feeds

The option to add news feeds is available right after you run Connect.

To add a news feed:
click Add a feed at the top, which opens a new window with news feeds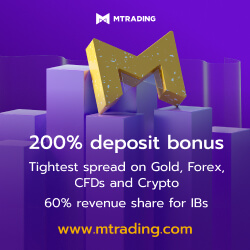 select a news provider and provider's feeds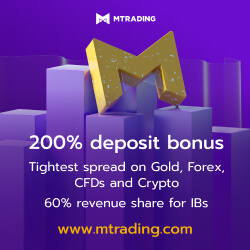 click Add feed to confirm your choice.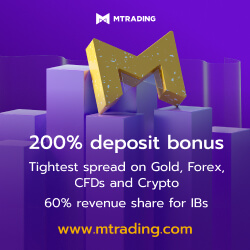 If you want news feeds in another language, set your MT4 to the language and select the preferred news feed.
2.2.

Timed chart

You can apply filters to news feeds. For example, you can choose to display news based on keywords.

To add keywords, click the Add filter button. To add more than one keyword, put a comma between them. The search engine looks for inclusion of either keyword separately.

For example, if you put in keywords GBP/USD, GBPUSD, Connect will search for news posts that include either GBP/USD or GBPUSD.

You can also set a sound alarm for news posts that include your keywords.
2.3.

Removing news feeds

To remove a news feed, select it in the menu in the top-left corner. Click the Edit feed option and then select Remove feed.
2.4.

Undocking the window

It is possible to display Connect in a separate window by undocking it from MetaTrader 4. This is especially useful for users with multiple screens.

To undock Connect, click Undock window at the top. After Connect is separated from MT4, Undock window will be replaced with Re-dock window. Choose Re-dock window to undo to undo the change.
3.

Deposit/withdraw

The Deposit/Withdraw tab at the top of the Connect interface redirects you to the Trader's Room. From Trader's Room, you can make your withdrawals and deposits.
4.

Trade analysis

Connect is an analytical tool. It helps you to analyse your trades and adjust your trading strategy accordingly. The Trade Analysis tab shows you the details of your trades and provides you with trading advice.
4.1.

Overview

The Overview menu shows you the account history and additional details on balance, positions, equity, margin, profit, etc. You have a selection of graphs to help you with analysing your trades.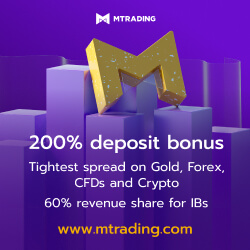 4.2.

Analysis

The Analysis menu lets you analyse trades for each symbol and market separately. It provides you with additional details, such as:
the number of orders for every symbol
profit and loss
your most profitable trades
winning/losing positions.
This information takes up more than a single screen. Use a scroll bar to the right to scroll down.
4.3.

Orders

The Orders menu displays a detailed history of your processed orders.

You can filter out certain categories of information for enhanced search functionality. For example, you can set a specific time-frame or a minimal volume.

If the information takes up additional space, multiple pages will be shown. Use the arrows at the bottom to navigate through pages.
5.

Heat map

Heat map shows and analyses the top movers of the day. Heat map allows you to compare top movers on a time basis. For example, you can compare present top movers to top movers from the day before.

Heat map also gives you access to trading statistics. Among other features, heat map displays peaks and low points, as well as an overview of instruments and their movements.
7.

Frequently asked questions
Do extensions support other languages? All plug-ins support multiple languages. If the language of your Expert Advisors and MetaTrader 4 differs, do the following:

choose the View option or your regional equivalent
choose Languages and set your MetaTrader 4 to English
restart the program and then reset it to a language of your choice
restart it again
set EAs to your preferred language.

Does this program support MacOS? No.
Does this program support MT5? No.
What options exist after a free trial period ends? When a trial period ends, it will display a message saying To continue using Supreme Edition, please apply for real account. To apply Supreme version to your demo account, please contact our customer service.
How to remove plugins from my MetaTrader 4? To remove plugins, right-click a plug-in in the navigator window and press Delete in the context menu.
7.

More info

Please visit the official MTrading channel on YouTube for analytics, tutorials and live trading sessions. We recommend you watch a comprehensive introduction to MetaTrader 4 Supreme Edition.

Disclaimer:

ServiceComSvg Ltd provides these MetaTrader 4 plug-ins for free. To use this technology, you need a stable internet and server connection. ServiceComSvg Ltd has ensured technical reliability of abovementioned plug-ins, but technical problems may arise. ServiceComSvg Ltd provides free demo accounts for you to familiarise yourself with the technology and plug-ins before risking your funds. ServiceComSvg Ltd is not liable for losses sustained due to technical problems.

Risk disclosure:

Trading Forex and CFDs involves a high level of risk and may not be suitable for all investors. Carefully consider your level of experience and risk appetite before you start trading. Past performance of these types of investments does not guarantee any future results.