MT4 Supreme Edition Tick Chart Trader
1.

Tick Chart Trader overview

Download . If you have MetaTrader 4 (MT4) opened, close it and begin installation

The Tick Chart Trader is a trading application that displays tick charts in customised ways. Tick Chart Trader allows to trade quickly and supports trading with keyboard and/or mouse.

The creation of a new tick chart starts right after you run Tick Chart Trader. It does not display tick data acquired before that.
Tick Chart Trader provides five chart types:
tick charts
tick speed
timed charts
tick candles
versus charts.
Tick Chart Trader also provides fast position entry and exit on a First In, First Out (FIFO) basis.
2.1.

Tick chart

Tick Chart Trader provides tick charts. Tick chart updates its tick data whenever the bid or ask prices change. Depending on the level of market activity, the gap between points on the chart may vary.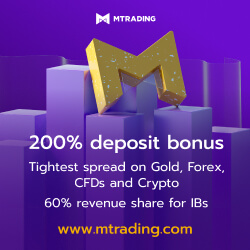 2.2.

Tick speed chart

Tick speed chart displays ticks and grey bars. The latter represents the time between each tick. The size of the grey bars corresponds to how fast the ticks appear.

Tick speed charts shows time as a rolling average. Time is calculated over the number of ticks and displayed in the toolbar field.
2.3.

Timed chart

Timed chart displays each individual tick. The X-axis of a timed chart displays time duration, which helps to locate the periods of high or low activity.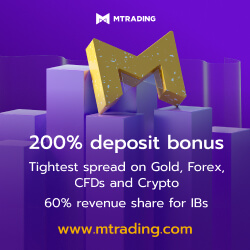 NB: timed chart for the same period as the tick chart above.
2.4.

Tick candles chart

Tick candles chart displays candles, with an open, high, low and close. Unlike previous charts, tick candles chart focuses on the amount of ticks rather than a period of time.

The duration of time depends on the state of the market. When it's active, five ticks correspond to one second. When the market is quiet, five ticks correspond to a minute.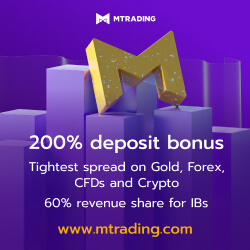 NB: candle chart shows the average of the bid and ask for each tick.
2.5.

Versus chart

Versus chart displays the activity of one symbol against another. The versus chart is updated every second to show the current mid prices and make historic snapshots.

By putting two symbols against each other, versus chart helps to correlate their fluctuations. For example, the image below shows a strong positive correlation between EUR/USD and GBP/USD.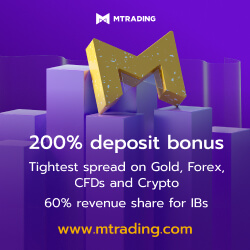 Versus chart can also be used to chart a symbol against itself. In this case, versus chart compares the current price and the price range of the charting period.
3.

Trading

Tick Chart Trader is designed to provide quick entry and exit for a single position in each symbol.

It processes trades on a FIFO basis. For example, placing a sell order after a buy order automatically closes the buy order. The same works with hedge trading on platforms like MetaTrader 4.
3.1.

Placing orders with a mouse

Tick Chart Trader allows to place buy and sell orders using a mouse.

Clicking on the bid and ask prices in the bottom-right corner opens a trading panel. Depending on which operation you chose, this panel will have buy or sell option pre-selected. Tick Chart Trader also saves the size of the most recent trade for each symbol.

Click on the position/profit marker in the top-right corner to pre-fill the panel with an order. This will automatically close your position.

You can also change the details of the operation in the trading panel. For example, you can change your sell order to buy order or vice versa before you place the trade.

Clicking outside the panel closes the trade, allowing you to exit it without placing a trade.
3.2.

Placing orders with a keyboard

Tick Chart Trader also allows you to trade using hotkeys. The most important hotkeys are B, S and C keys.
Pressing B pre-fills a buy order.
Pressing S pre-fills a sell order.
Pressing C corresponds to clicking on the position/profit marker.
After you pressed a hotkey, you can change the details of your order. Additionally, you can press spacebar to place the order instead of using a designated button.
Pressing Shift+Tab moves you from the Place order button to the volume field. Pressing the Esc key closes the panel.
3.3.

Placing quick orders using the ctrl-key

Tick Chart Trader allows to use Ctrl key for placing quick orders. Pressing Ctrl key opens the trading panel and places an order without changing the settings.
Ctrl+C or Ctrl+clicking on the position/profit marker closes your current position.
Ctrl+B or ctrl+clicking on the ask price places a buy order.
Ctrl+S or ctrl+clicking on the bid price places a sell order. This sets the most recent trade size.
Quick order option needs to be turned on in the dealing panel before you can use Ctrl key.
4.

Options and settings

To change options of the Tick Chart Trader, use controls in the bottom-left corner of the application.
4.1.

History length

To change options of the Tick Chart Trader, use controls in the bottom-left corner of the application.

Setting the history length to 100 will only display the most recent 100 ticks, but it will be recording an unlimited number of ticks for the currency pair you are currently observing.

If at least 200 ticks have been received, you can change the tick value from 100 to 200.

Please note that the Tick Chart Trader will only store the most recent 100 ticks for any other symbol not shown on the chart.
4.2.

Pause chart

Clicking the Pause button temporarily stops the chart drawing function. While paused, Tick Chart Trader continues to collect ticks, updating the current price and the position/profit marker.
4.3.

Download

You can download the entire tick history using the Download button. The history will be available for a certain symbol in .csv format. It will display the date, as well as bid and ask prices.
5.

More info

Please visit the official MTrading channel on YouTube for analytics, tutorials and live trading sessions. We recommend you watch a comprehensive introduction to MetaTrader 4 Supreme Edition.

Disclaimer:

ServiceComSvg Ltd provides these MetaTrader 4 plug-ins for free. To use this technology, you need a stable internet and server connection. ServiceComSvg Ltd has ensured technical reliability of abovementioned plug-ins, but technical problems may arise. ServiceComSvg Ltd provides free demo accounts for you to familiarise yourself with the technology and plug-ins before risking your funds. ServiceComSvg Ltd is not liable for losses sustained due to technical problems.

Risk disclosure:

Trading Forex and CFDs involves a high level of risk and may not be suitable for all investors. Carefully consider your level of experience and risk appetite before you start trading. Past performance of these types of investments does not guarantee any future results.