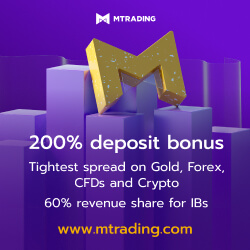 While Fed's dovish turn and political drama surrounding Brexit have already played their roles, monthly employment report from the U.S. and the Sino-US trade talks are likely to provide fresh impulse to direct near-term market sentiments.
Let's not waste much time and start discussing fundamentals concerning crucial catalysts to watch during rest of the week.
Fears of Fed's Normalization Dragged USD Down
During last-week, fears of global economic slowdown and pessimism from the U.S. government closure supported Fed's halt to rate-hike trajectory and dragged the US Dollar Index (I.USDX) down on a weekly closing basis. Not only USD, the EUR also had to became victim of ECB's downbeat statement. Alternatively, GBP surged on optimism that no-deal Brexit is avoided for the time being whereas commodity currencies like AUD, NZD & CAD strengthened across the board due to positive sentiments for the U.S. & China trade deal and welcome statistics at home. With signs of loose monetary policy and weaker growth rejuvenating risk-off, traditional safe havens like JPY & Gold managed to remain strong.
Uncertain Brexit, Dovish Fed And Sluggish Data-Points
Having registered a negative weekly closing, the US Dollar Index (I.USDX) extended its downturn as Federal Reserve took a U-turn from its early bias towards higher borrowing costs by favoring "patience" call and increase in balance-sheet normalization. The EUR benefited from the USD's decline and also because ECB President Mario Draghi turned down calls requiring caution before tweaking monetary policy by the year-end. Moreover, the GBP trimmed some of its last-week gains after British House of Commons rejected amendments favoring to block "no-deal" Brexit and rather pushed Theresa May again on negotiating table with the EU.
Other than Fed, ECB & Brexit, developments surrounding US-China trade talks also remained in highlight. The U.S. prosecutors filed criminal charges against China's smartphone giant Huawei for data-stealing and doing business with Iran when it was banned by American sanctions. The news offered challenges at the start of two-day discussions between the U.S. & Chinese delegates but USD weakness and positive updates for AU & NZ helped AUD and NZD to maintain their upside. Additionally, Canadian Dollar benefited from Crude's strength based on likely trade-deal between world's two largest economies and a dip in US inventories.
NFP & Trade Talks Are In Radar
Looking forward, outcome of high level Sino-US trade discussion, to end on Thursday, followed by Friday's US monthly employment report, are likely headlines to watch during rest of the week. Also on investors radar will be EU Flash GDP, Flash CPI and Manufacturing PMIs from China's Caixin and the UK.
Starting with the trade-talk, at beginning of two-day discussions between the world's two largest economies, China seems less in mood to respect the U.S. demands concerning stringent rules for IPR protections and economic overhaul to support American business in dragon nation. However, Presidents of the U.S. & China are both conveying positive messages to have a fruitful result at the end. Donald Trump is scheduled to meet Chinese Vice Premier Liu He on Thursday. Although a breakthrough trade-deal is less likely to come out at the end of two-day period, positive statements concerning progress on future relations are very much expected and can help build investor confidence.
Moving towards the U.S. jobs report, monthly release of employment figures are less likely portray strength of world's largest economy as the headline Non-farm Employment Change (NFP) is expected to dip to 165K from 312K prior and the Average Earnings are also bearing a consensus to print 0.3% growth against 0.4% earlier. Alternatively, the Unemployment Rate might remain unchanged at 3.9%. With the recent uptick in ADP Employment Change, an earlier signal for the NFP, chances of the jobs report to please USD buyers are brighter. However, weaker spots might attract more sell side pressure on the greenback after FOMC's dovish remarks.
Other than aforementioned details/events, Thursday's EU Preliminary Flash GDP for Q4 2018 may please EUR buyers if matching no change forecasts of 0.2% but Friday's EU Flash CPI could raise questions for the ECB given it prints 1.4% level against 1.6% prior. Thursday's Canadian GDP is expected to hurt CAD a bit provided it flashes the -0.1% contraction against +0.3% earlier. Caixin Manufacturing PMI, on Friday, could well join the China's official Manufacturing gauge by being under contraction region to 49.5 from 49.7 whereas UK Manufacturing PMI might soften to 53.5 from 54.2.
To sum up, result of US-China trade-deal negotiation and US employment report could provide near-term direction to market sentiment. The trade-deal is less likely to happen and may continue threatening recent recovery of commodity currencies and help the US Dollar that has to witness upbeat employment stats to conquer latest losses.
On the other hand, GBP could continue suffering from Brexit uncertainty while EUR may struggle to extend its gains if scheduled data print fails to confirm ECB President's upbeat testimony.
In all, the JPY & the Gold can hold their strength, unless swift rise in the USD, as macro pessimism could push traders to risk-safeties.
Technical Analysis
EURUSD heads to four-month old descending trend-line around 1.1525 now, break of which can propel the pair's recovery towards 200-day SMA level of 1.1570 and then to the 1.1610 resistance. Should prices take a U-turn from current levels, the 1.1445 including 100-day SMA and the 1.1390 may reappear as quotes. GBPUSD, on the other hand, bounces off the resistance-turned-support confluence near 1.3060-50 that signals brighter chances of the pair's up moves to 1.3215 and to the 1.3290-1.3300 resistance-area while a D1 close under 1.3050 can recall the 1.3000 and the 100-day SMA level of 1.2900 on the chart. Further, USDJPY maintains its TL break downturn targeting 108.60 and 107.70 whereas 109.80-90 and the 110.25 could keep limiting the pair's near-term advances.
In case of commodity currencies, the AUDUSD rises towards 0.7300-0.7305 resistance-confluence comprising 200-day SMA & nearly eight-month long descending trend-line. Given the pair's ability to conquer the 0.7305 barrier on a daily closing basis, the 0.7320 & the 0.7390 might please the buyers. On the flipside, the 0.7230, the 0.7200 and the 0.7150 may entertain sellers during the pair's declines. Moving on, NZDUSD is expected to confront a downward slopping resistance-line stretched since June 2018, at 0.6950, that holds the gate for the pair's rally to 0.7000 and the 0.7050. However, pair's slide beneath the 0.6870 might not hesitate fetching it to the 0.6845 and the 0.6810 supports. At the end, USDCAD rests around 200-day SMA level of 1.3115, break of which can flash the 1.3050 and the 1.3000 on Bears' radar but pullback from present levels highlights the importance of 1.3200, encompassing 100-day SMA, followed by the 1.3230 and the 1.3280 resistances.