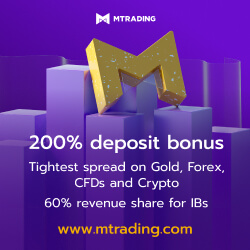 Volatility is the term that best describes financial market moves during the year 2018. Be it Forex, Bonds, Equities or Commodities, everything rattled trading desks and mostly there was one person to blame for it, i.e. the U.S. President Donald Trump. The year started with fears of Mr. Trump's tax plan but concluded on uncertainty surrounding Sino-US trade-talks, U.S. government shutdown and Fed's future moves, not to forget Brexit drama & trade-war's side effects on global economics. However, the US Dollar stayed on its course to mark strongest yearly gains since 2015 while Crude registered first annual loss during the same period.
As we're already in the second week of 2019, it's time to start forecasting what lies ahead for Forex traders. In doing so, we'd like to discuss some catalysts that could dominate trade sentiments through the year.
What To Watch?
Even if there are too many factors that together could determine market moves going forward, some of the headline triggers like US-China trade deal, Brexit, central-banks, OPEC+ and Geo-Politics might gain limelight and hence are discussed below.
Trade Deal Or Not?
While majority of 2018 was badly affected due to the fierce trade-war between world's two largest economies, namely the U.S. & China, both of them seems to have realized the importance of peace over war, mainly the later one. As a result, Beijing & White House agreed for a 90-day truce till March 2019 within which they will discuss how to stamp a deal and avoid further levies on each other's products.
So far, China has started opening its barriers for U.S. companies and took some other measures, like importing American Soybeans, in order to please Trump administration. However, the dragon nation seems failing to achieve their targets as U.S. representatives are still stuck on their IPR theft allegations and want wider changes from the dragon nation.
During their recent confrontation, U.S. Commerce Secretary Wilbur Ross praised Chinese Premiere's effort to send his top convoy to the vice-ministerial meeting. Mr. Ross went ahead by signaling higher chances of a "reasonable" trade deal with China but it is only a vice-ministerial level meet where technical issues will be discussed and some proposals can be forwarded. The actual negotiation may take place during late-January when Mr. Trump may meet Chinese Vice President Wang Qishan at the World Economic Forum in Davos, Switzerland.
Coming to the deal, China has been badly hit by American levies and the same could be seen in its latest stats, which in-turn could push Mr. Xi to lessen his dislike for Trump's wild moves and abide by the U.S. demands. Though, Xi isn't expected to surrender to White House easily unless there are many benefits connected to it.
On the other hand, Mr. Trump has also garnered global irritation over his trade-protectionism and might not risk being too tough for long as Democrats have already took over the House of Representatives and might rule Senate in the years to come if U.S. start witnessing harsh negatives of trade-war.
Major demands from the U.S. include opening up China's invisible barriers for the companies, assurance of no IPR theft, together with no push to give up technology rights, and doubling up America's farm imports. Alternatively, China dreams of no extra levies from the U.S. and want their companies to operate freely in world's largest economy in addition to some imports from the nation.
Considering recent realization of trade-war from both the nations, chances are high that Trump & Xi would get along on a deal at the end of 90-day period, if not then Mr. Trump has already threatened to levy extra duties on almost all Chinese imports and higher consequences of the same could be witnessed on commodity front.
Monetary Policy Moves
Not only trade-protectionism but Fed's aggression towards tighter monetary policy also grabbed headlines during 2018, which Donald Trump hated very much. Other than Fed, ECB also took a step forward to monetary policy tightening by announcing an end to its famous QE while BoE hiked their benchmark rate once to counter Brexit worries and BoC tried convincing CAD traders with three such rate-lifts. Additionally, BoJ, RBA & RBNZ didn't alter their monetary policy in search of better economics but PBOC kept taking initiatives to communicate China's active policy making techniques.
Hence, majority of the global central-banks turned a bit off from easy money to like the Fed-style actions. However, it was in the end of 2018 that majority of them realized negative impacts of trade protectionism and rather loosen their grip to "wait & watch" mode.
For the upcoming year, majority of global economies are expected to recover from recent troubles emanating from Sino-US trade-war and might again join their old path following the Fed. As a result, chances of some hawkish moves by the, BoE BoC, RBA, RBNZ & ECB are much likely to take place but BoJ & PBOC might not lose their love for easy money as that's a sole help for their export-driven economies.
In case of the U.S. Federal Reserve, it grabbed the first-mover advantage while announcing several rate-hikes in past few years but the inverted yield curve is recently flashing red signals for its rate-hikes going forward.
Given the present set of fundamentals concerning central-banks mentioned above, Fed, BoC & BoE might not hesitate being stronger, even with less force, but RBA, RBNZ & ECB may have to wait for a bit long before being Bulls' favorites. Alternatively, BoJ & PBOC aren't expected to leave their easy policy behind unless drastic change in inflation pressure takes place (which is less likely).
Hard/Soft Or No Brexit?
Ever since the UK referendum resulted Brexit in June 2016, everything at London went haywire. Theresa May took over the charge to have a soft Brexit but couldn't please British politicians that tried unseating her twice. Mrs. May did laborious task of winning a Brexit proposal from the EU but the same later-on criticized as it shows UK to be too close to the EU's custom region and there were doubts over Irish border & Gibraltar.
Presently, the British PM has announced parliamentary votes on her proposal to take place on January 14 and the same acquires less praise from other members of the house. Some among the haters want to give another try removing May from the PM seat while some extremists dream of one more referendum. It should also be noted that political watchers have lately doubted on the actual Article 50 trigger that's to be activated from March 2019. It's expected, considering present political trauma at UK, that both EU & UK may postpone the Article 50 trigger from March 2019 to some later date. If at all they do so, the present pessimism surround Brexit may end up stretching for few more years.
There are three possible outcomes of Brexit saga during 2019.
First, a soft Brexit as supported by May's plan with the UK being in custom region from March 2019 to December 2020 within which they will finalize their future relations. Herein, the UK will have an access to EU's custom region, has to pay some duties for the right, Northern Ireland will have its border clear and won't be inspected while moving between the EU & The UK. Also, Gibraltar issue will be solved at Spain wants it to be their part. This situation is a win-win for both the parts but has less likelihood among British policymakers, including some of Theresa May's own party members.
Second, a hard Brexit wherein UK will crash out of the EU without any trade-deal and will be on its own. The UK will lose access to EU markets and has to pay high duties for their trades with the region, Irish goods & services will be inspected every time they cross a small border and doubts over Judicial powers of the EU over Gibraltar will remain in dark shades.
Third, No Brexit at all. Even if it's a distant possibility, Theresa May's defeat at home might give rebels a chance to announce another referendum which could result in no Brexit and the UK remains in EU.
Although soft Brexit is most likely to take place in 2019 and help the GBP to recover majority of its latest losses, political chaos at the UK keep highlighting the threat of second & third scenario and that's where BoE should play its role by announcing frequent rate-hikes to support the currency.
The Oil Market
Energy traders have witnessed fearsome year due to on and off by OPEC+ alliance and threat to future demand based on trade-war, not to forget Mr. Trump's readiness to flood markets with US productions.
The OPEC+ has finally agreed to cut down their productions and might solve the issue of higher supplies in the market. However, US stockpiles and output has been on rally during the last-year and economic troubles at Asia have also played their roles to curb energy demand.
If the global economy continue shrinking towards 2008 crisis, OPEC+ might not be able to help the Crude much and that's when US stockpiles may drag the energy prices down.
Other Geo-Political Plays
While aforementioned catalysts are likely to take front-line, Geo-political problems at EU, US & Middle-East could also add volume to the moves.
Starting with the U.S., frequent changes at White House, allegations of Trump administration availing Russian help during 2016 election, US-North Korea relations and Mr. Trump's hate for middle-east have been in limelight during 2018. Out of which, Robert Mueller's investigation seems to have lost its impact off-late but rest of the two factors are still troubling USD traders.
Mr. Trump is a hard man and wants White House members to take tough actions he wish for. As a result, majority of his top-line representative has left the job sooner or later. If the attrition rate continue to remain high, fewer among the team would dare speaking against Mr. Trump, which in-turn might give him more room for wild actions troubling global financial markets.
Saudi Arabia & Iran have been on Mr. Trump's hate-list and if he manages to secure higher command at home, these Middles East leaders might find it hard to survive for longer. On the other hand, Donald Trump has successfully managed to turn North Korea from the rebel nation to the cordial one which wants to strip away their nuclear arsenal in search of globalization with the U.S. help. Though, their relation has been on & off recently and unless there is any final verdict over Kim-Trump friendship, nothing is sure than the chaotic 2019.
Moving to the EU, populist governments have been favorite among the regional voters but are hated fiercely by those at the top. Not only Italy's rebellious moves, but gradual loss of Angela Merkel & Yellow Vests movement at Spain has also triggered Geo-political problems among status-quo lovers at the regional board. If Italy manages to survive even after having large deficit, there might be problems for Spain, France & Germany and the same could trigger political uncertainty in the region.
As Mr. Trump is likely to rule U.S. during 2019, political chaos at the world's largest economy is less likely to be solved and the same could negatively affect Middle East. Further, the EU needs to change their outlook towards populist measures in order to remain in power otherwise threat to the EUR as a regional currency can't be denied. Moreover, Middle East, Most of the Asia, North Korea & China may find it hard to gel with Mr. Trump and that in-turn could trigger another round of political problems.
Conclusion
While Sino-US trade-deal & Soft Brexit are the major hopes for a good year ahead, Geo-Political & monetary policymakers might have some tough time and could continue highlighting the importance of safe-havens.
Technical Analysis
In this part of the article, we'll share our technical insights for some of the leading market indicators, namely US Dollar Index (I.USDX), Euro Index (I.EURX), Gold, Crude Oil, DJI30, FTSE100 & JP225.
US Dollar Index [I.USDX]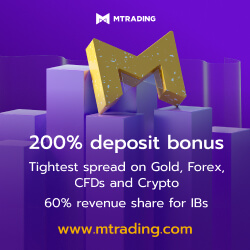 Failure to surpass 97.60-70 resistance-region seems dragging the US Dollar Index (I.USDX) to 93.10 & 90.60 but the 88.40-20 support-zone might confine the gauge's further downside. Alternatively, an upside clearance of 97.70 could trigger the index rally to 98.80, the 99.75 and then to the 100.40-55 area.
Euro Index [I.EURX]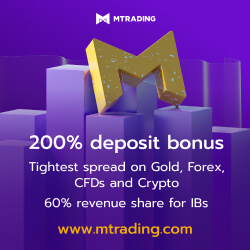 Unlike USDX, the Euro Index still has some important supports around 103.10-103.00 and then near 102.80, that might limit the gauge's declines, if not then the 102.00, the 101.10 and the 100.00 could come back on the chart. Meanwhile, 106.20 & 106.90 can act as immediate resistances, breaking which 107.80 & 108.50 can become Bulls' favorites.
GOLD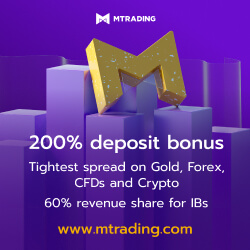 Gold is yet to cross the $1306-08 upside barrier that opens the door for its rally to $1340, $1365 & $1380. As a result, chances of its pullback to 200-week SMA of $1235 can't be denied. If the yellow metal refrains to respect the $1235, its slide to $1207, $1180 & $1165 may lure sellers.
WTI Crude Oil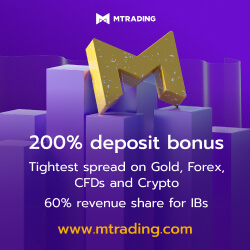 In spite of bouncing off $42.00-$41.80 support-zone, Crude needs to conquer 200-week SMA level of $52.30 to aim for $54.50 & $56.80 otherwise it's declines to $44.80, $41.80 and then the $38.60 could be expected.
DJI30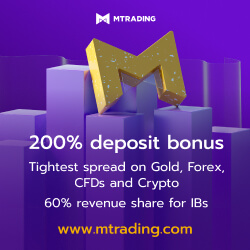 Dow Jones Industrial Average Index is strong enough to conquer 25600 TL resistance and aim for 26950, which if broken could further escalate its north-run to 28720. However, an downside break of 21500 can fetch the index to 200-week SMA of 20750 and then to the 20000 before highlighting the 18650 support.
FTSE100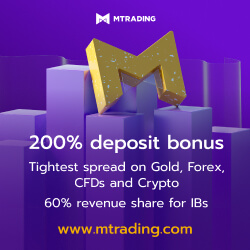 Break of 7100 can't be considered as a sign of UK gauge's weakness as longer-term TL, at 6270, is still unbroken, which in-turn could open the door for the index drop to 6100 & 5700. Alternatively, the 7100, the 7150 and the 7800 are strong upside resistance for the British equity benchmark.
JP225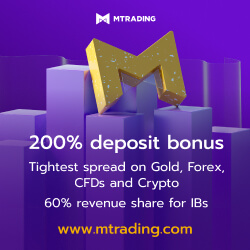 Longer-term support-line restricts the JP225's downside around 19150, breaking which 18300 & 14750 may gain sellers' attention. On the contrary, the 23000, the 24500 & 25900 can become optimists' landmarks.
Headline Forex Majors
In addition to aforementioned indicatives, technical details of some Forex majors should also be observed.
| | | | | | |
| --- | --- | --- | --- | --- | --- |
| PAIR | Trend | Support 1 | Support 2 | Resistance 1 | Resistance 2 |
| EURUSD | DOWN | 1.0800 | 1.0550 | 1.2230 | 1.2550 |
| GBPUSD | DOWN | 1.1900 | 1.1300 | 1.3300 | 1.4400 |
| USDJPY | UP | 99.00 | 95.50 | 114.50 | 119.00 |
| USDCAD | UP | 1.2670 | 1.2000 | 1.3800 | 1.4100 |
| USDCHF | UP | 0.9430 | 0.9100 | 1.0330 | 1.0650 |
| AUDUSD | DOWN | 0.6600 | 0.6250 | 0.7500 | 0.7850 |
| NZDUSD | DOWN | 0.6410 | 0.6130 | 0.7100 | 0.7530 |
Have a great trading-year ahead!