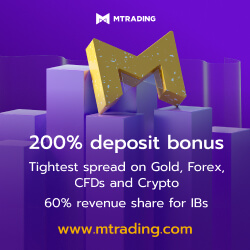 Not only disappointing print of the U.S. ISM Non-Manufacturing PMI but dovish comments from the Atlanta Fed President and upbeat statements concerning Sino-US trade-talk by Commerce Secretary Wilbur Ross also triggered market optimism on Monday and dragged the U.S. Dollar Index (I.USDX) further to south. With the investors turning towards riskier assets, JPY stretched its earlier south-run but the Gold refrained to dip on USD's weakness.
While greenback had multiple reasons to decline, ranging from government shutdown to likely fewer Fed rate-hike, EUR & GBP took advantage of the same to register gains. On the other hand, AUD, NZD & CAD benefited from positive signals that the U.S. & China may reach to a trade-deal that could be "reasonable" for both the parties while Crude prices also extended its advances based on welcome comments from White House representative at Beijing & also on expectations of widespread supply cuts by the OPEC+ alliance.
During early-Tuesday, traders gave more emphasis to sluggish AU Trade Balance and chances of the U.S. government reopen by trimming some of their immediate bets on commodity-basket. The same resulted into greenback's recovery ahead of the U.S. President's TV appearance scheduled during later day. Additionally, news that EU-UK policymakers are discussing ways to postpone Brexit date from 29-March played its role in fetching the EUR & GBP southwards.
At the economic calendar, Canadian Trade Balance and U.S. JOLTS Job Openings may offer intermediate trade opportunities. Herein, Canadian Trade Balance could trigger the CAD's profit-booking if matching -2.1B forecast compared to -1.2B prior whereas lesser expected change in the U.S. JOLTS Job Openings, to 7.07M from 7.08M, might not prove too critical to deviate market moves.
In case politics, White House leader's TV talk could help the USD recover some of its earlier losses if Mr. Trump manages to please investors with positives on government shutdown. However, the same moves may remain tepid given the President praise progress on Sino-US trade-talk and criticize Fed rather than giving more clues on government restart. Alternatively, Brexit issues are again creating problems for the GBP & the EUR before parliaments voting on Theresa May's plan begin on Jan.14.
To sum up, recent market optimism has to conquer the Brexit & U.S. shutdown barriers in order to sustain for long, else renewed downside of commodity-basket and rise of safe-havens can't be denied.