Partnership

Hello, I am Terry Borg. I am in charge of Partnership Programs at MTrading.

Right now you are on the verge of becoming MTrading's Partner.
Open your Partner's Room and start right away
Read on and find the answers you are looking for
Email me if you wish to discuss the specifics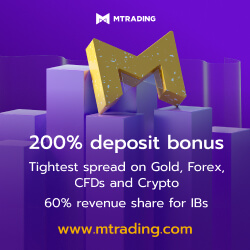 What does becoming a partner mean?
We will rely on you to introduce MTrading to your friends and social circles
You will be responsible for the growth of this high-tech financial company
You will benefit from all the positives. We will take all the risks.
Do I have what it takes to become a partner?
If you have any of the following:
Social profile (facebook, linkedin, twitter, etc)
Email with a list of contacts (no matter how long or short)
Contacts in your phone
Friends who are interested in finance and self-development
You have the potential to become a great partner.
Does it pay?
Of course. A great partner has virtually unlimited earning potential.
In few words: more clients you end up introducing - higher your commission will be.
If you require specifics - great!
Register your Partner's' Room
Get in touch with your account manager
He will fill you in on all the details
How do I start?
Register your Partner's' Room with MTrading
Promote the services of MTrading to potential clients (everyone you know is a potential client)
Start receiving your partner's commission
I don't know anything about financial trading or sales
Becoming a partner is a great way to learn both. Which you will.
MTrading will supply you with marketing materials 100% free of charge (absolutely no hidden fees).
Getting your first clients can be as easy as pressing "share" or "send"
Remember. You miss 100% of the chances you do not take. Sign up and start today!
BECOME MTRADING PARTNER
Enter email address to proceed.