What are Bitcoin CFDs and how to trade them?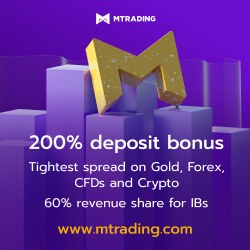 Today, it is hard to imagine anyone who hasn't heard of Bitcoin, especially, in the world of finance. Its price has shown a significant growth in 2017, and experts believe this is nothing compared to what awaits us in 2018. At the beginning of the last year, Bitcoin was worth around $1,000, 10 months later, its price reached the level of $20,000.
That is more than a 20x growth rate in less than a year! There are no other instruments in the industry that would have shown results even close to it. Investing in Bitcoin at the time could've made me a fortune, you'll say... and be absolutely correct!
Just like with any other asset class, before starting to invest in or trade Bitcoin, it is crucial to understand its underlying technology and moving forces.
The real question every potential Bitcoin investor and enthusiast should be asking is what made BTC so successful in 2017.
The answer is... blockchain. Without going too deep into explaining terms like 'hash' and 'node' – blockchain is a technology that uses cryptography to build decentralised and secure networks. There are many projects that use this technology right now, but BTC was the first one to implement it. It currently has 35% dominance on the market among all other cryptocurrencies. Sometimes, people also refer to it as GOLD of the cryptocurrency market.
WHERE AND HOW CAN YOU START TRADING BITCOIN?
Now that we have decided to include Bitcoin in our portfolio, we need to find a trading platform for BTC and a broker that gives you access to it.
MTrading is proud to let you know that it is available on your trading accounts right in the MT4 terminal.
There are many brokers and exchanges that offer Bitcoin online trading along with other cryptocurrencies. The problem is that they all use different platforms that haven't been properly tested yet, and don't support additional trading software for Bitcoin like indicators and expert advisors. So if you are just starting our, your best option is to open an account with us to test it on a demo account in a risk free environment - there are not so many other options out there.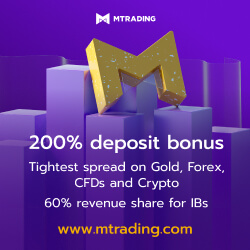 Some other technical issues and potential factors to take into consideration include the following:
Bitcoin day trading becomes extremely inconvenient due to the lack of proper software for your technical analysis.
Risk of losing all your funds if an exchange is forced to close its operation due to regulatory reasons. It is worth noting that there have already been similar cases.
Most of the exchanges don't offer leverage on Bitcoin, which makes it even more difficult for small cap traders.
No universal solution for having access to cryptocurrencies and other asset classes, such as stocks, commodities, indexes, etc… So, if you want to take advantage of the momentum on the market and invest in, say, Google stocks, you will need to have a separate account with another broker.
After considering all of the risk factors above, you might have changed your mind to trade Bitcoin at any cost. But don't get disappointed too early. MTrading has found a way to make Bitcoin and other major cryptocurrencies trading both secure and convenient.
Trading CFDs on Bitcoin with MTrading as opposed to having an actual asset will allow you:
Avoid complicated KYC and AML procedures;
Eliminate any kind of specific risk associated with different exchanges;
Take full advantage of the price movement in both directions (you will be able to open either long or short positions);
You will have access to all asset classes in one place, be it Forex and Bitcoin or commodities and stocks;
Possibility to use 1:2 leverage on BTC;
The most developed and professional platform for trading Bitcoin – MetaTrader 4;
Advanced indicators for trading BTC – MT4 Supreme Edition.
THE BITCOIN CFDs TRADING PLATFORM – MT4
Now, you can start trading Bitcoin in four simple steps:
Download Bitcoin trading platform here;
Log in/register in a Trader's Room;
Open a Live Account;
Open the BTCUSD chart in your terminal to start trading.
As mentioned above, in addition to the MT4 trading platform itself – you are now able to add MT4 Supreme Edition. This package will include over 60 custom-made indicators and advanced EAs, which should help you better analyse the crypto market and make the most out of Bitcoin price movements.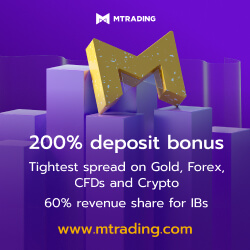 HOW TO MAKE PROFIT WITH THE BTC/USD AND OTHER CRYPTO CURRENCIES?
Year 2017 can be proudly called a year of cryptocurrencies. This particular asset class has shown superb results, especially Bitcoin. It has been riding a wave of hype lately, led by a very strong price rise. It has made some incredible moves, including setting an all-time high record at the $20,000 price level.
But, no matter how strong the trend is, it will come to an end eventually and will either get to a stagnation phase or have a correction before making another move. This is exactly what happened to Bitcoin. The old good investing adage says "buy low, sell high". This is exactly where your trading setups and good risk management comes into play.
Bitcoin price level is expected to reach a level of $80,000 by the end of 2018. Of course, nobody knows for sure if that happens or not. But, as educated traders and investors, we can do a number of things to minimise our risks with the best risk/reward ratio.
When a new trader comes to the market, emotions are overwhelming. They usually panic when there is a correction and start selling assets. Following the same logic, they buy when something is trending, while an experienced trader does everything vice versa.
One of easiest strategies that one can implement is buying on dips. Even institutional investors utilise it on a daily basis. Bitcoin had a significant correction, which creates some great investment opportunities for you.
For those of you who are just starting out, we strongly recommend to start with a demo account and practise on it until you start making profits on consistent basis. You can try our risk-free trading on a demo account here.