Making a deposit is the first step to enter financial markets. Having a balance loaded with funds, you can open positions and execute trades following a chosen strategy across a variety of assets. MTrading delivers seamless and safe depositing methods.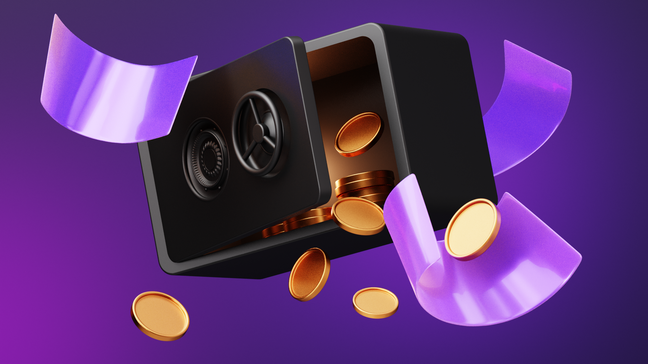 In this article, you will learn how to make fast deposits using different gateways as well as get extra free using special bonus opportunities.
Let's get into it!
Step-by-Step Instruction
Users can manage all their transactions from a Trader's room. It is your personal control centre or a so-called "clients' area" with all needed operational tools provided in one place.
To enter a Trader's Room, you need to have a verified account. Log in using your email and password or create a new account to get a full set of administrative features.
Now you are ready to proceed with a deposit following 3 simple steps.
Step 1. Log into Your Personal Area and Press Deposit
The first step is to log into a Trader's Room. From here, you can manage your account type, make different operations, keep control over transactions, and so on. It is an individual client's portal that features account stats, balance for each account type you have, recent transactions, MT4 trading options, and more.
Step 2. Select the Account You Want to Make a Deposit to
In the left sidebar, you will find all active trading account types you currently use. All you need is to select the one you want to reload. An intuitive dashboard helps users switch between different accounts to make a fast depo whenever needed. Now, click on the "deposit" button to get into the digital transaction area.
Step 3. Choose Your Preferred Transfer Method
In the "depo" section users can select between a variety of payment gateways depending on their geo. To see more available methods, press the "show all" to access the dropdown menu with additional payment options. Choose the one to complete the transaction.
Note: make sure your account is verified. Otherwise, you will not be able to make a deposit.
Depositing from Your Bank Account
Despite so many different payment methods, bank transfer is still a popular way to reload your trading balance. It works for both depositing and withdrawals. Here, you will learn how to fulfil your balance in just a few steps.
Step 1. Log In and Navigate to the Banking Area
The first thing is to log in to your MTrading account and navigate to the banking area in the Trader's Room. Then, browse through all available depositing methods and select "bank transfer".
Step 2. Indicate Banking Account Details
At this stage, users will be asked to fill in a short form. Generally, you will need to specify your bank account details. They involve:
Name, address, and country of your bank;
Account number;
BIC and IBAN codes;
Indicate the amount of cash you want to deposit.
We recommend checking all data to make sure it is correct before completing the transaction.
Step 3. Confirm the Transaction and Start Trading
When done with filling in the form, confirm payment and wait until funds arrive in your account directly. Sometimes, it may take longer for banks to transfer funds compared to instant payment methods via e-wallets or debit/credit cards.
Depositing with a Debit or Credit Card
Debit/credit cards help traders make fast and safe deposits. The MTrading website uses advanced encryption technologies to guarantee secure transactions. To have your balance reloaded with this particular deposit method, complete the following steps.
Step 1. Go to the Transaction Area and Enter Payment Details
Once you have selected a debit or credit card as a preferred payment option, the system will automatically forward you to a secure payment area. Here you will need to enter credit/debit card details. To complete payments, the system requires the following data:
Cardholder's full name.
Card number.
Expiring date.
CSC/CVC number.
When you are done with details, press the "pay now securely" button.
Step 2. Wait for the Transaction to Complete
It generally takes several seconds for the website to process transactions made via debit/credit cards. Users will be notified if the deposit is successful right in their trader's room. You will see an automatically generated message notifying you that your balance was reloaded with an X USD.
Step 3. Enter the Web Trader and Open Positions
Now, you can launch the web trader to enter the market. Users can also download, install and trade via MT4 from our website. Just make sure you sign up with a valid MTrading account. This is where real-market trading starts.
Depositing via Bitcoin or Another Crypto
With MTrading, users can make deposits in crypto. We offer a simple and fast way to reload your wallet with different tokens in just a few seconds. The process goes like this.
Step 1. Select Crypto as the Main Deposit Method
In your Trader's Room, you will have your crypto wallet number displayed in the left sidebar. Here you can also browse through all payment methods and select "crypto" as the one to make a deposit. Click on it to proceed with the payment.
Step 2. Select the Account and Crypto Wallet
The second step is to choose where you want to send tokens to. In the section below, you can choose a wallet linked to one of your running account types. Simply indicate a needed one from the dropdown menu in the field provided.
Step 3. Select the Source Wallet
The last step is to indicate a crypto wallet where your funds will be transferred from to your MTrading account. Then agree with all terms and conditions and press the "deposit" button. Available tokens will be automatically displayed in the Trader's Room.
Bonus for Deposit
MTrading clients have an opportunity to get even more cash to the balance. Each trader can claim free bonus funds on the 1st deposit. With every selected payment option, you will be offered a specific bonus size ranging from 25% to 200% depending on the account type and depo size.
Bonus money will be automatically added to the balance.
This material does not contain and should not be construed as containing investment advice, investment recommendations, an offer of or solicitation for any transactions in financial instruments. Before making any investment decisions, you should seek advice from independent financial advisors to ensure you understand the risks.