4 Reasons to Benefit from Online Trading
While modern technologies evolve, online trading has grown into a separate field that brings multiple opportunities to not only professional investors and traders but also to amateurs. Using state-of-the-art trading platforms, users no longer need a middleman in the face of full-service and live brokers. On the one hand, it means reduced trading costs. On the other hand, traders get full control over their finances and assets.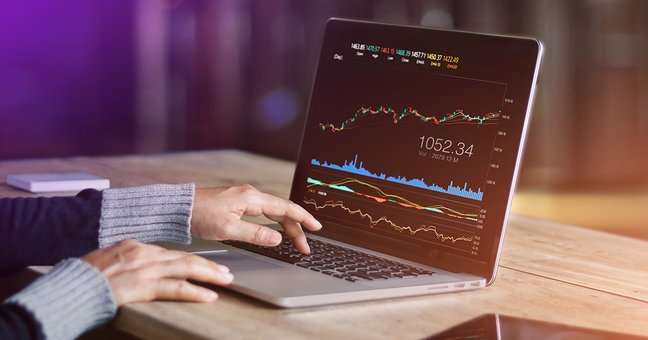 Online trading platforms ensure maximum flexibility for users letting them choose from a full range of trading instruments that may include currency pairs, stocks, major indices, commodities, futures, CFDs, etc. Besides, users will have full access to different technical indicators and educational resources that will help to gain the needed financial experience necessary for online market trading at any level.
Defining Online Trading
Before we start discussing the main benefits of online trading, we need to define what it actually is. Mobile and web technologies have not always been the dominating force that influenced various fields including the financial market. Traders used to transfer "buy" or "sell" orders through their live brokers or brokerage firms that dealt with all stages of the trading process for their clients.
The entire process seemed quite tedious resulting in a variety of stumbling blocks and issues. For this reason, only a few professional investors still utilize this brick-to-mortar trading concept while the majority of traders have already gone online. Web and mobile trading platforms make it easy for them to set buy and sell orders, check the order status, get involved in the market research, follow the latest news and analytics. What's more, online trading appears to be a cost-effective solution for investors and traders who still deal with online brokers but in a different way.
Industry-best trading conditions
Deposit bonus
up to 200%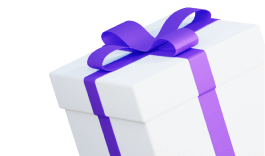 Spreads
from 0 pips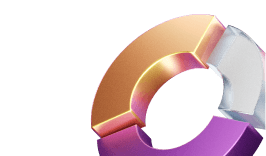 Awarded Copy
Trading platform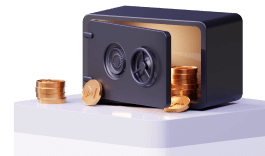 Join instantly
4 Pros of Online Trading
So, here are the main four reasons why online trading may turn out to be a better option rather than working with full-service brokers:
Cost-Effective Solution – online trading is faster when it comes to the order execution. Besides, it is a cheaper option, as traders do not have to deal with operational brokerage fees and costs.
No Intermediaries – traders are not forced to work with full-service brokers and live brokerage firms. In other words, online trading eliminates the need for a middleman. Online brokers come as a more flexible and all-in-one solution with all major tools in the pack.
Full Control over Investment – one of the major benefits is the ability to keep full control over your investments. Online trading makes it possible to buy and sell assets whenever you want. Investors are able to make their own decisions and define potential profitable sources.
Real-Time Monitoring – online trading makes it possible to monitor all investments in real-time. You will always be aware of your performance and risks based on specific researches and the use of some trading tools such as technical indicators.
How Online Trading Works
The process is quite simple. When you place an order, it is automatically registered by the system and placed in the database together with other orders. The platform does the research to find the best—matching sellers and buyers and connect them. When the match is found, both parties receive a confirmation notification, while the order along with the asset and price are reported to the regulatory parties. If there are no issues, the deal will be successfully closed.
Before you get involved in online trading, you need to consider several core issues that will help you to get started:
Choose an Asset to Trade – some beginners make a common mistake when choosing a strategy first. That is wrong. The first thing you need to do is to select an asset to trade and then utilize the best-matching strategy based on specific researches, technical analysis, and other important data.
Learn How to Trade a Chosen Asset – the next stage is to work out a trading strategy. This is where a free Demo account may come in handy, as you get a chance to test several approaches under real-market conditions without investing real money.
Start Trading – when you are done with sharpening your strategy, it is time to open a Live account and start trading a chosen asset. At this stage, smart investment decisions will define your future success. So, make sure you use a bunch of trading instruments in the form of various patterns, charts, and other tools to boot your revenues.
The Bottom Line
Online trading is a cheaper and faster way to trade different assets if compared to brick-to-mortar brokerage forms and full-services middlemen. Traders can benefit from reduced costs, faster order execution, full control over investments, and access to additional resources including news and analytics, technical analysis, etc. At the same time, enhanced flexibility and ease of use do not guarantee high profits. There is always a risk of losing money. So, you need to utilize some proven risk-management strategies and never stop learning.
This material does not contain and should not be construed as containing investment advice, investment recommendations, an offer of or solicitation for any transactions in financial instruments. Before making any investment decisions, you should seek advice from independent financial advisors to ensure you understand the risks.