The Key Differences Between Buy Limits and Buy Stops: Explained
This article is intended for beginner traders, and will explain what pending orders and market orders are, and it will outline the key differences between the buy limit vs buy stop technical strategies.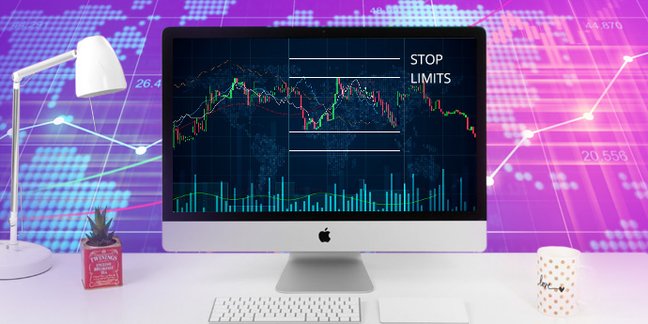 Within forex trading, there is an array of methods for which a professional trader can place a buy order, or a sell order. If you're a beginner, this can be a little daunting at first. 
However, once you begin to become more familiar with the different types, you will realize why it is useful to be aware of them, since they contain differing instructions that will explain exactly what you wish to communicate to your broker, so that they will prepare your order accordingly.
Pending Orders & Market Orders
Key takeaways
Buy limits and buy stops are known as 'pending orders'
Market orders are placed when you purchase an order at the best market price available
Pending orders are placed when the price reaches a specific level
Stop orders and limit orders can be referred to as 'basic order types', and are quite commonly used for forex trades. Additionally, you may also occasionally see them referred to as 'pending orders'. Within any financial market, you will always come across pending orders and market orders. 
Market Orders
Market Orders refer to the instances when you would purchase an order at the best market price. Professional traders tend to favour this type of order when they already know the best place to enter the market (i.e. the time and what to invest in etc), as well as where they intend to exit.
Pending Orders
Pending orders refer to orders that professional traders place that are intended for the purpose of purchasing or selling an asset, when the price has reached a level that the trader deems appropriate (i.e. profitable, and therefore worth acting upon).
Pending orders are particularly useful if you do not have the time to track a trade (i.e. monitor your trading charts) or if you simply prefer to set the price of entry and then come back to the trade later.
Industry-best trading conditions
Deposit bonus
up to 200%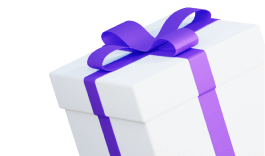 Spreads
from 0 pips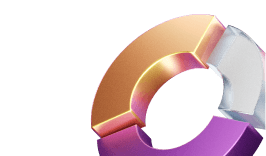 Awarded Copy
Trading platform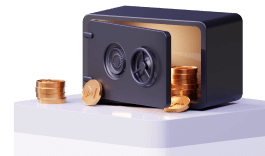 Join instantly
Within pending orders, there are two distinct categories:
Buy Limit Orders Vs Buy Stop Orders
Key takeaways
Buy limit orders are placed when you think that the price will reach a certain level and then reverse in direction
Buy stop orders are placed when you think that price will reach a specific point and keep rising or falling in that direction
Stop Orders
A stop order is also exactly how it sounds, as it is placed with the intention of the trade being executed when the price reaches a specific, predetermined point (i.e. the stop point). 
With this order, the trader expects the price of the currency to move in the same direction, continuously. 
As discussed earlier, a stop order is a type of pending order. However, it becomes a market order at the point that the order has been executed.
Depending on the trend direction (bullish or bearish), you can then proceed to place either a sell stop order, or a buy stop order.
In addition, whenever you place a buy stop order, you also simultaneously place a sell limit order. The reasoning for this is that you also cover the point of what is essentially referred to as 'no return', so if you pass this point, your trade begins to make a loss and is closed in order to minimize your losses.
Limit Orders
A limit order is exactly how it sounds, it is when you determine a limit for your order in regards to the maximum or minimum price that you are willing to execute the order (i.e. the point at which you are willing to buy or sell your position).
Typically, limit orders tend to be placed just above or below the current price of a currency pair, either at the point at which the price of the currency is decreasing, or the point at which it is increasing. 
Moreover, with this order, the trader expects the price to briefly fall before reversing direction (i.e. bullish and bearish trends). 
Depending on which move you wish to make (buy or sell), this also will determine how the order is referred to. So you will select either a buy limit order, or a sell limit order. The order will then change into a market order when it is executed. 
Use Buy Stops and Buy Limit Orders With MetaTrader 4
If you're feeling comfortable with your understanding of buy stop orders and buy limit orders, why not test them out with MetaTrader 4 trading platform? 
You can begin by opening a free demo trading account, where you can test out these orders and practice your chosen trading strategy before you use it in the live financial markets.
Within the demo account, you can utilize virtual funds instead of your capital, along with real-time trading information from the live forex markets, all within a virtual trading environment.
You are in complete control in terms of your risk management, so you can practice for as long as you need to with the demo trading account, until you are ready to make the transition to a live trading account.
The Difference Between Buy Limits And Buy Stops
So whether you need a recap, or you've skipped the bulk of the article to get to this point, here's the short answer: the difference between these two types of stops is that the buy limit order is placed when the trader expects that the price will briefly fall before reversing, and therefore, the order is placed just above or just below the price, depending on which direction it is headed (bullish or bearish).
By contrast, the buy stop order is placed at the point at which the trader thinks the trade will stop, and therefore, the trader does not anticipate a small drop in the price, and actually expects the price to stop at a specific point. 
This point refers to either the minimum price at which the currency will drop, or the maximum price that the currency will rise to.
Additional Details
These orders are among the most common orders available on the markets. When you use pending orders, it is important to remember that the majority of financial brokers will require you to purchase a minimum amount of pips at the current market price, before you place a pending order.
Trading platforms like the MetaTrader 4 platform make it much easier for you by displaying important details regarding your pending orders and the differences between the buy stop and buy limits, and this is in contrast to many other trading platforms that will not display this information to you (as they tend to expect you to already know the differences between the two order types).
This material does not contain and should not be construed as containing investment advice, investment recommendations, an offer of or solicitation for any transactions in financial instruments. Before making any investment decisions, you should seek advice from independent financial advisors to ensure you understand the risks.