Trading different types of bonds are one of the safest ways to form a diverse portfolio and generate stable profit in the long run. Investors may choose from five major bond types. They include governmental, municipal, savings, agency, and corporate. Various types of bonds depending on various issuers or sellers as well as purposes, buyers, return, and risk level. All these factors make it possible to opt for the safest asset to trade.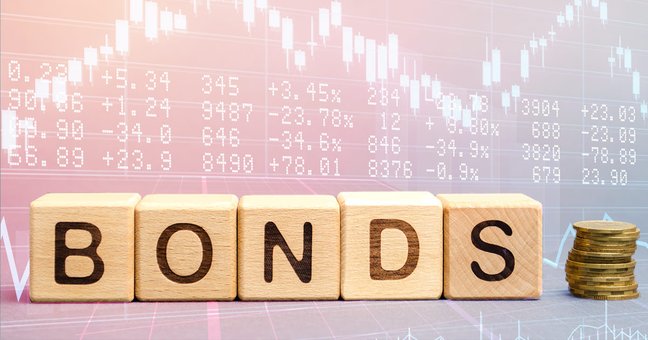 Another way to benefit from different types of bonds in finance is to use security-based instruments including mutual funds. However, they may appear to be riskier if compared to traditional types of bonds. In this article, we will review all available options and decide on the safest one, either you are a beginner or an experienced investor.
#1 - Government Bonds
Also known as treasury bonds, they can be divided into different classes deepening on the time needed for the asset to reach maturity. Three major government bond categories are available for investors:
Notes – debt securities that require from 1 to 10 years in order to reach maturity.
Bulls – debt securities that become mature in less than 1 year.
Bonds – long-lasting securities that become mature after 10 years and more.
Despite reliability and guarantees from the government, these assets can be quite a risk, as countries may also face default on payments the same way as some companies do.
#2 – Saving Bonds
Also issued by the Treasury Department, these assets are generally bought by individual investors. Generally, they are available in a limited amount to keep them as affordable for individuals as possible. Another thing that makes these bonds great for investment is the fact they are adjusted to inflation.
#3 – Agency Bonds
Although established by companies, they are protected and guaranteed by the government. For this reason, bond issuers are often called quasi-governmental enterprises.
#4 - Municipal Bonds
Municipal bonds are another relatively safe option for investment. Judging by the term it is clear that assets are generally issued by cities and other municipal conglomerates. If compared to governmental bonds, this type seems to be a bit riskier although cities do default quite seldom.
#5 - Corporate Bonds
These bonds are issued and provided by different companies. They come with higher risk if compared to government and municipal bonds. At the same time, they can generate higher profits. Corporate bonds can be of three major types:
Junk bonds are also known as high-yield assets. It means that they have been issued by weak companies that are very likely to default. As a rule, such enterprises offer higher than average interest rates to back up the risks.
Preferred stocks cannot technically apply to bonds but they actually act the same way. Investors get a fixed revenue in the form of regular dividends.
Deposit certificates are bonds issued by banks. When you buy a bond, you lend a bank some money for a given timeframe with a guaranteed return.
#6 – Bond-Based Securities
Despite the fact they act in much the same way as mutual funds, they are less risky. What's more, traders can invest without actually purchasing or owning the asset. Instead, you get revenue that relies on the bond's overall performance. Types of bind-based securities include futures and forwards contracts, mortgage-back securities, interest rate and total return swaps, etc.
This material does not contain and should not be construed as containing investment advice, investment recommendations, an offer of or solicitation for any transactions in financial instruments. Before making any investment decisions, you should seek advice from independent financial advisors to ensure you understand the risks.