Forex trading scams are not new to the industry. With more and more people looking towards the FX market as the main source of income, trading is sometimes considered a kind of fraud. This fact made many people feel confused and reluctant about the industry in general while trusted and reputable platforms are often associated with trading scams, which is not true.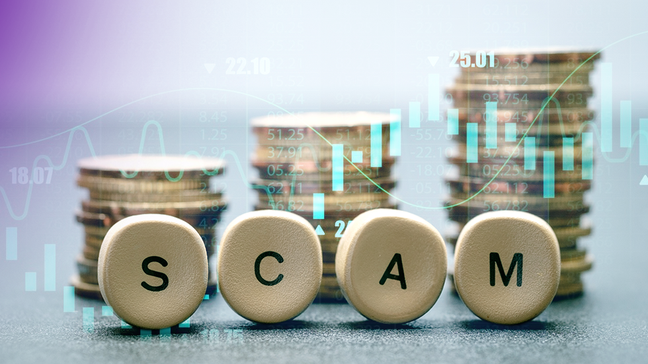 Forex trading is legal. It has nothing in common with fraudulent niches although you will still learn how to identify trading scams and protect yourself from them.
How to Identify Forex Trading Scams
The simplest way is to opt for a fraud advisory established by the Commodities Futures Trading Commission. It contains some baseline thesis and ways to keep beginners protected from potential fraud. Additionally, there you will find a set of questions that help to identify an untrusted broker alongside outlines that make it possible to pinpoint a potentially fraudulent transaction.
We decided to make an ultimate blend of our expert recommendations and tips from that advisory to make a list of tips that will let you easily identify Forex trading scams:
Enormous Profit and Reward Ratio Promises. Many different factors depend on how much profit you can gain from a single trade. They involve leverage, a point where the stop-loss order is placed, traded volume, etc. Besides, we should consider the probability of the market moving against you. With all these factors in mind, it is impossible to claim outrageous profit opportunities.
Promises of Zero Risks. The Forex market is a complex environment. It can move unexpectedly and sometimes against a trader. Besides, it is extremely volatile, which brings additional risks. So, when someone promises zero-risk and hassle-free trading, it is very likely to be a trading scam.
No-Downturn Promises. Trading scams often promise Forex trading with no market downturns. In reality, markets may be bullish or bearish while the conditions may change unexpectedly. On the other hand, this is where traders can make some good profit.
Performance is not supported by live data. As a rule, trading scams use only historical data to back good performance. At the same time, a trusted and time-tested broker or signal provider is never afraid of showing the portfolio with current trades, performance stats, strategies, and other crucial parameters. The same factor refers to lacking pieces of evidence on prior success and performance.
How to Avoid Forex Trading Scams
After we have learned how to identify trading scams, we need to figure out how to keep ourselves protected from them. The following tips will let you avoid irresponsible trading problems and keep your funds safe from fraud.
Ask the right questions. To narrow down the selection of brokers to opt for, you need to launch your own investigation and find out if the offered product meets your trading personality and financial needs. Does a broker have the necessary licenses and permissions to provide financial services? Are there contact details, customer support, and other ways to get in touch? Does the platform offer responsible trading? Do not hesitate to ask these questions before opening a Live account.
Avoid too good deals. Sometimes, trading scams offer deals that sound too good to be true. Always check wagering requirements, fund statements, terms of use, and other official fine prints.
Education is the key. Knowing what you are about to get to will definitely add some expertise and confidence. Trading requires learning a lot. So, the best way to avoid Forex scams is to go much further than just knowing.
Use the demo account. It is the fastest and safest way to learn how to trade without hurting your wallet. Here you can use virtual funds and invest them under real-market conditions. In other words, every order you execute is very close to what you will have to face in reality.
Feel free to use these simple tips when not only to avoid trading scams but also when selecting a trusted and reliable broker.
This material does not contain and should not be construed as containing investment advice, investment recommendations, an offer of or solicitation for any transactions in financial instruments. Before making any investment decisions, you should seek advice from independent financial advisors to ensure you understand the risks.