How To Think And Trade Like A Millionaire
Who doesn't want to trade like the big players? Who doesn't want to learn how to trade like a millionaire? The answer is of course that everyone wants to be a successful trader, but in order to become one, traders must first learn how to think like a millionaire in relation to trading.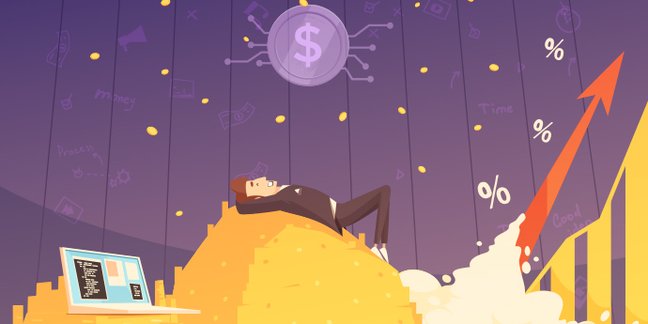 This article will provide beginner traders with the knowledge they need to start thinking like a successful millionaire trader, and it will also provide excellent tips for how to trade like a millionaire.
Trading Is A Business
Successful professional traders always consider trading as a business. They avoid taking huge, unnecessary risks, despite having enough capital to do so. But why do they do this?
Beginner traders tend to make the mistake of attempting to secure large profits, but without first conducting the extensive market analysis that is required. They also rely heavily upon their emotions, and all of these factors ultimately lead them to make continual losses as a result.
Millionaire traders make sure to do their research first, and they do this by investing a considerable amount of time into analyzing fundamental and technical data. They will also have a trading plan that they stick to.
Industry-best trading conditions
Deposit bonus
up to 200%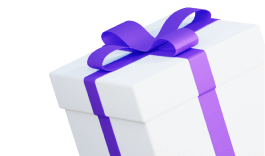 Spreads
from 0 pips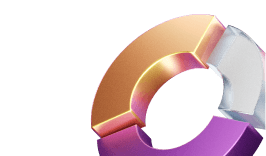 Awarded Copy
Trading platform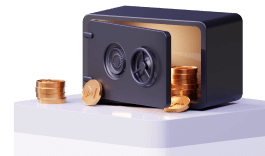 Join instantly
They make sure not to be greedy with each trade, and they also make sure that they control their emotions, so that they do not make unnecessary trades due to the fear or frustration associated with making losses. They make sure to approach trading like a business, and only invest their capital in trades when they need to.
Set Yourself Clear Trading Goals
Without a clearly defined goal, it will be impossible for you to be successful and make regular profits in the market. You must create clear goals that you wish to achieve in the markets. Create specific goals, which are measurable - meaning that you can track them over time, and see how close you are to achieving them.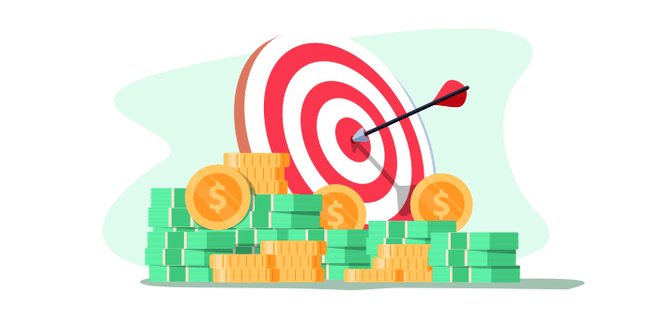 These goals should be included in your trading plan, and can only be accomplished if you strictly follow your trading system and all the guidelines that come with it. Professional traders turn their trading systems into successful ones that then turn them into millionaires by learning how to effectively reinvest their winnings.
Learn the basics, stick to your selected trading systems, and make sure to trade at the right times. That way, you will be well on your way to becoming a millionaire trader.
Develop Your Trading Mentality
Developing your trading mentality involves both strengthening your mind so that you are able to master your emotions and not letting them affect your trading, as well as being highly educated about all things trading.
Read books written by professional trading experts, take online courses, read online articles and tutorials, watch trading videos and webinars - consume everything you can about trading and never stop learning.
The more educated you are about trading, the better your understanding of market conditions, market concepts, and trading in general will be. You will become a better trader because you will understand everything with heightened clarity.
Is it not better to approach the markets full of knowledge and knowing what to expect, rather than approaching them blind, with no knowledge, and not knowing what to expect? That's a surefire way to make losses quickly and unnecessarily. So do your homework.
Trade With The Best Brokers
If your goal is to become a millionaire trader, you must make sure that you are trading with the very best brokers that the market has to offer. Brokers such as MTrading offer high quality trading environments that enable traders to progress, by providing them with all of the essential trading tools that they need.
It is important to always remember that you will lose trades from time to time, but it's important that these losses are not due to technical issues or other things that are out of your control. Therefore, you must make sure that you are trading with a broker that provides you with the best high-quality trading environment possible.
Millionaire traders are not put off by the cost of investing in a high-end trading environment, because they know that it will bring them profits in the long run, therefore it's a worthwhile investment to make.
MTrading offers traders the opportunity to trade like a professional without any specific knowledge!
Why not trying our copy trade service and let professionals trade while you get the profits?
Don't Be Desperate
A major mistake that many beginner traders make is being 'desperate' in their trading. What we mean here is that if you approach trading with the mindset of 'trying to get as much money as you possibly can, as quickly as you can', you are likely to never gain the profits you desire.
Desperate trading moves include doing things such as increasing position sizes far beyond an amount that you are willing to risk, trading even when you cannot identify a significant edge, or just generally not following your trading plan.
If you stop thinking and acting in this manner, you will already be on your way to thinking and trading like a millionaire. Millionaires are not desperate to make money, and this isn't just because they are already successful.
Millionaire traders are able to see neverending opportunities within the markets, as well as within business in general. Millionaires also don't feel like there is a need to rush to the next opportunity that presents itself.
Instead, they actually opt to be patient until a trade setup comes along that is potentially more suitable for them, or they wait for a lower risk opportunity to present itself.
Therefore, try to trade with the mindset that you are already a professional. Forget the desperation, leave it behind. Make sure that you approach the markets with the mindset of a millionaire instead.
Value Performance Above Money
Successful traders typically consider their trading performance to be more important than the acquisition of money. By following this mindset, they are able to focus on the correct things, and are also able to develop useful, successful trading habits that enable them to maintain consistent and successful trading performances in the markets.
By making the mistake of only valuing money, traders will likely forget important factors such as having a trading plan that you should stick to, practicing self-discipline, avoiding over trading, not taking the risks seriously, holding trades for longer than they should, placing stops further away then they should, and much more.
Analyze every step
Every action has to be carefully considered, reviewed, and analyzed. A successful trader must value their regular trading performance. Millionaire traders also remember that they will not make significant, consistent profits quickly, but rather, they will make them slowly over time.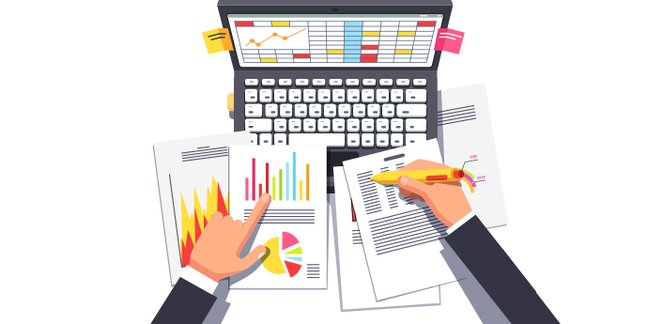 Therefore, traders should focus on becoming expert traders by becoming good at trading, and by regularly reviewing their trading performance. They should not focus all of their attention on making money, because this will actually have an adverse effect.
Instead, they should focus on how they can improve their trading performance, as well as searching for methods that will enable them to make consistent profits over time.
Well, if you feel like you are ready to start your journey into the world of amazing trading with a help of pro or just yourself, open Live account or join a master who will trade for you!
This material does not contain and should not be construed as containing investment advice, investment recommendations, an offer of or solicitation for any transactions in financial instruments. Before making any investment decisions, you should seek advice from independent financial advisors to ensure you understand the risks.