How to Use a Trading Calendar?
The idea of trading is to make profits over a short time frame when buying and selling currency pairs. Trading is not the same as an investment. strategies usually rely on faster and more consistent operations that take place in a short time.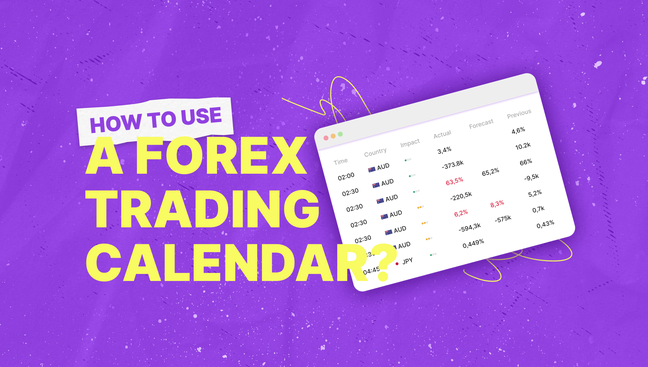 The market is driven by currency fluctuation. It results from different factors that may include different global events, news, and more. Beginners may find it overwhelming to track all these factors when getting started. This is where a calendar may come in handy. It helps monitor forthcoming events and assess their potential impact on the currency market.
In this article, we will discuss some crucial tips on how to use a calendar. You will find out if it is a safe and reliable source of data to use when applying your day trading techniques.
Trading Calendar Explained
Also known as the economic calendar, the calendar contains a list of upcoming events that take place this year. When we say "news", we also mean different events that may have some impact on the currency price and market.
Generally, experienced traders use calendars to relocate portfolios during market turbulence or plan their next trades depending on the upcoming market conditions. Besides, the calendar includes a set of technical indicators that should be used in case of an underlying event. In simpler words, we have a trading roadmap with charts and patterns to be used under specific market conditions and forecasted events.
Industry-best trading conditions
Deposit bonus
up to 200%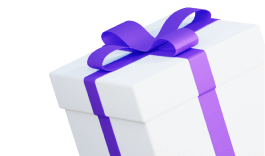 Spreads
from 0 pips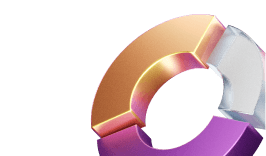 Awarded Copy
Trading platform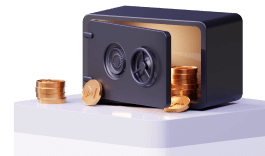 Join instantly
Here we may find news on future elections, interest rate hikes, monetary policy decisions, and more. As a rule, the market is influenced by specific news every week. So, make sure you have a weekly scheduled list of events to track.
Tips to Use a Calendar
The main idea of using an economic calendar is to make well-thought trading decisions that will drive you to success. Typical, traders need to do the following:
Understand how the calendar works. New traders usually have an intimidating glance at the calendar. It takes time to understand how the tool works and how to use it properly. As we always say, education is the vital step in developing a successful foundation for your trading. Make sure you clearly understand different calendar parameters such as events, time zones, actual value, the previous value, nation, etc.
Configure the time frame. The next stage is to select the time appropriately. Traders need to set it up depending on their location and current time zone. It is a very important stage to let you stay in touch with all actual events and upcoming news in real-time.
Determine a set of events and currencies. Some calendars come with built-in filters to let users easily sort out needed events and avoid noise. Those filters may include the event type or market indicators. You can configure it depending on your individual preferences. Advanced calendars come with even more options offering different levels of impact (usually, low, mid, and high).
Select news to trade. Now, you can decide on the specific news or event you want to trade. A list of crucial events experienced traders generally look for includes the consumer price index, unemployment rates, monetary policy, central bank announcements, interest rates, non-farm payrolls, gross domestic products, and more.
Selecting the time to trade. The next step is to determine the most favorable time to make a trade. Basically, the majority of calendars come with the same functionality letting traders choose from daily, weekly or monthly timeframes. As a rule, traders select weekly timeframes, as they help consider important dates and events that can move a trade.
Make well-informed trading decisions. To make well-informed decisions, one needs to analyze previous results and compare them with possible outcomes from upcoming events. In the end, it is the main objective of using an calendar.
Does a Trading Calendar Really Help?
When generating trading signals, most experts rely on fundamental analysis. Market participants monitor different news, economic events, and other types of data to make well-thought decisions. A calendar comes as one of the richest sources of desired data to track and take into account.
It is an exhaustive resource that can be configured in accordance with one's trading preferences strategies. What's more, it can be an effective instrument with the aim of executing profitable trades on a regular basis.
Traders should take into account different events that may have an impact on the currency market. They include not only economic factors but also other aspects that may include geopolitics, natural disasters, and other non-economic aspects that usually shape the market.
A calendar may come in handy whenever you want to create economic reports and analyses of your own. It helps define suitable tools and technical indicators depending on the upcoming event. In the end, we can say it definitely helps to execute more profitable trades.
This material does not contain and should not be construed as containing investment advice, investment recommendations, an offer of or solicitation for any transactions in financial instruments. Before making any investment decisions, you should seek advice from independent financial advisors to ensure you understand the risks.