MT4 EA or Expert Advisory is designed to make the trading process exploration less stressful and time-consuming. While beginners are often confused with loads of information they have to learn, even a high level of expertise can never prevent human errors, emotions, reckless decisions, stress, and other factors that are to the detriment of the overall success.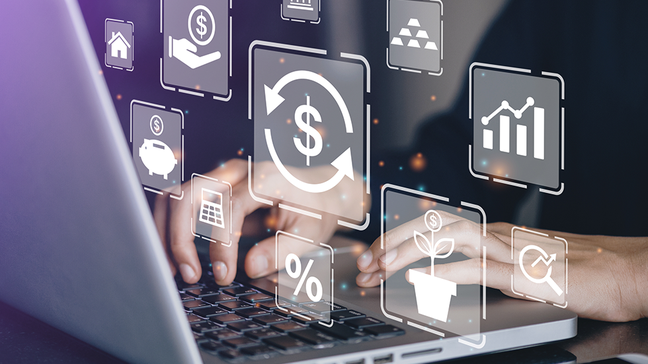 In this article, we will learn what Expert Advisory is as well as how to select the best EA for MT4, configure it and let it run on behalf of the trader.
What Is MT4 EA and How Does It Work?
Before choosing the best MT4 EA, we need to associate it with software that operates in accordance with pre-set configurations and instructions following a preferable trading strategy. Once the software has been set, it is ready to execute traders, perform analysis, and complete other tasks on autopilot on the trader's behalf.
As a result, you are not forced to keep an eye on the market all the time as well as monitor the situation round-the-clock letting the machine do a part of the job for you. Of course, free EA for MT4 does not boast the same functionality and more advanced trading robots and automated apps with integrated AI mechanisms. Nevertheless, some of the best MT4 EA options still offer enough functionality to set and keep control over the trading process. Besides, totally relying on machines is hardly a good idea.
The key benefit of MT4 EA software is the fact it is quite easy to configure. What's more, ready-to-use solutions already come with a preset algorithm based on some of the most experienced traders and successful strategies ever used. This is what makes MetaTrader4 a unique platform with a selection of modifications, editions, and plugins.
Benefits of Using Free EA for MT4
Here are some major reasons how the best EA for MT4 can do some good to you as a trader:
Minimized Risk of Human Error. EA brings peace of mind and self-confidence letting you know that every task is completed as per the schedule and according to settings. Unlike manual trading, Expert Advisory provides less room for human mistakes or guessing.
Automated Market Monitoring. With MT4 EA, you do not have to stick to the monitor all the time and monitor the market 24/7. Besides, you do not even need to execute trades manually.
Advanced Bot Power. Machine learning and intelligent algorithms are evolving to deliver a more comprehensive and optimized trading experience with little manual involvement. They help to keep control over more assets, potential entry points, and hot trades.
Factors to Consider when Choosing the Best EA for MT4
The first and foremost thing you need to remember is to Do Your Own Research. It is the only chance to pick an Expert Advisory that meets your needs. At the same time, the following characteristics will make sure the EA you found is a perfect match:
Profit Factor. Make sure the software will result in a positive ROI and if it is good for cross-market trading.
Drawdown. The term reflects the percentage of losses performed by the SEA since the last high. The characteristic depicts potential risks during the market volatility and unexpected moves.
Risk/Return Ratio. The parameter shows the eagerness of the software to involve in potentially risky trades as well as the ability to get you back to the "green zone".
You may find a platform that has all of the above-mentioned features under one roof. However, the more you trade the more customizable experience you would rather have in the long run with asset-specific instruments, indicators, and charts. So, the best idea is to adjust only those instruments you will need in accordance with the trading technique to avoid unnecessary market noise.
This material does not contain and should not be construed as containing investment advice, investment recommendations, an offer of or solicitation for any transactions in financial instruments. Before making any investment decisions, you should seek advice from independent financial advisors to ensure you understand the risks.