With so many examples of securities today, the asset appears to be one of the major ways for investors to expand their capital and create a diverse portfolio. Even beginners are likely to be familiar with securities definition and the way to invest in them. However, with the rise of the digital era, there appear new ways of trading those assets.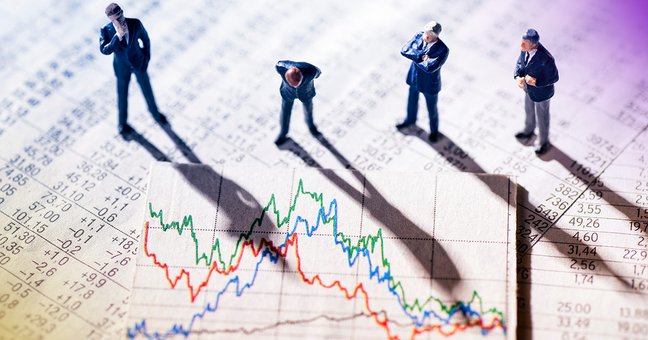 In other words, traders have still much to learn if they want to opt for something bigger than brick-to-mortar ways of buying and selling different stocks and bonds. In this article, we will describe some major types of securities as well as simple ways to trade them.
What Are Securities?
Before we look under the hood of the asset, we need to clarify the security definition. The term refers to different types of negotiable instruments in reference to the financial market. The most popular ones include bonds and stocks. However, assets may differ. The main thing you need to know about securities is the fact that they come in the form of a financial contract with a granted stake as well as the selling or purchasing price established for the owner.
Examples of Securities Types
While the global economy evolves and new corporations featuring different business models appear in the market, investors can access new different security types. The times of the two major types including debt and equity securities are gone. Today, new asset forms are available for traders. They include:
Equity Securities – as stated earlier, it is one of the most popular asset types. They are available in the form of shares issued by leading market participants such as Apple, Walmart, BP, etc.
Debt Securities - another popular type of financial instrument that generally refers to bonds. They are mainly issued by companies or the government with the aim of borrowing money from investors instead of opting for a bank loan.
Fixed-Income Securities – the term speaks for itself. It means that the owner is paid a fixed interest rate as per the pre-defined schedule. They also refer to the type of debt securities or bonds.
Mortgage-Backed Securities – everything is quite simple here. These are securities that are protected by a mortgage. They used to be a dominating force on the stock market back in 2008.
Marketable Securities – it is a tool that helps companies generate revenues from their cash reserves. As a rule, this type is defined as short-term liquid securities.
Now, when you've been introduced to major types of securities, let's have a look at how you can actually trade (buy and sell) them.
4 Simple Ways to Trade Securities
The financial industry is developing rapidly. It offers some new ways to trade bonds, mutual funds, or stocks. Investors may select a variety of trading avenues. Here are four of the most popular ones:
Brokerage Houses – they may include conventional full-service live brokers that will handle the procedure for taking commissions for their services or online platforms where you will need to handle all transactions yourself. This option is fast and simple. It will suit both professional investors and beginners with minimum financial background.
Directly from Businesses – it is a bit more complex, as the idea lies behind purchasing securities directly from the issuer. Investors will have two major buying options: either in certificates or in bearer securities.
Buying from Banks – banks generally do not sell securities in the way companies of government do. Instead, they offer bonds or mutual funds. For investors, it mainly means a limited selection of financial instruments and decreased diversification opportunities.
Person-to-Person – it is possible to sell and buy security individually without even entering the stock market. In this case, the owner will need to sign on the certificate when the transaction is over.
The Bottom Line
Stocks deliver multiple investments and profit opportunities. They often come with lower investment risk and higher returns though in the long run. Investors may choose from different security types as well as ways to buy and sell them. At the same time, online platforms provide enhanced flexibility and additional resources for both beginner and professional traders in the form of technical analysis, regular market overviews, news & analytics, etc. 
This material does not contain and should not be construed as containing investment advice, investment recommendations, an offer of or solicitation for any transactions in financial instruments. Before making any investment decisions, you should seek advice from independent financial advisors to ensure you understand the risks.