People have been trading various instruments for decades. Some of them succeed while others fail despite their age. Experience, deep understanding of basics and skills are the keys to success. While the financial market has seen numerous successful stories introducing both young and adult traders, beginners generally wonder what the best age to trade stocks is.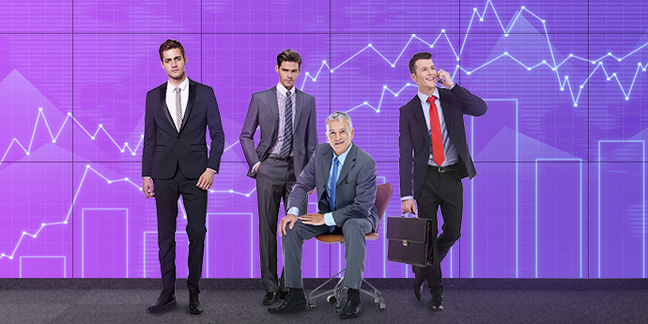 First of all, we need to clarify that age does not matter unless it is restricted by the trader's state laws. It is more important to move towards learning much and working hard. Willingness to learn new things and an open mind will make the trading process more comfortable no matter how old a trader is.

Discipline is another feature to consider. The financial market has a lot to do with discipline. It defines a successful trader, especially in the long run. The feature refers more to older traders. On the other hand, feeling motivated and inspired is also crucial. This is how usually younger investors think.
So, what is the best age to trade Forex? Let's find it out.
What Is a Legal Age to Invest or Trade?
No matter how successful in trading you are, it is important to follow state laws and restrictions strictly. The legal age to invest or trade stocks can vary depending on the country. For example, UK-based traders are supposed to be over 18, while in some other countries people are not allowed trading assets until they are 21.
You need to follow your local restrictions in order not to violate the law and avoid problems in the future. What's more, if a broker promises great trading conditions for customers who are 17 or less, it hardly operates on a legal basis. It would be best if you avoided such companies.
How Good Is It to Be a Young Trader?
Once again, trading is more about learning and sharpening skills. You will have to deal with personal traits development in most of the cases, which might be a challenge, especially for people with no experience. Besides, the info can be hard for the uptake.
On the other hand, one will hardly argue that young people have an edge. Most of them are less concerned about potential risks or financial losses. They generally trade without responsibilities that often pull traders back.
Yes, they make lots of mistakes from the start. But this is a 100% natural process. The key advantage is that they are generally faster to reboot after the loss.
Advantages of Being a Younger Trader
Here are some significant advantages that are usually associated with young traders. We have combined younger traders into a single category highlighting people aged 18-35.
Energy – the younger you are, the more energy you have. It is a vital resource, as the financial market never sleeps. Trading at unusual or uncommon times can bring more profit. Younger people are usually not afraid of sleepless nights in front of the monitor exploring technical analysis or the latest financial news.
Open Mind – young people are more willing to absorb new material. It is easier for them to learn. Besides, younger minds can apply new concepts and ideas in real-market conditions faster.
Fresh Outlook – this advantage applies to both money and lifestyle. They are more flexible and think less straightforwardly if compared to older traders. They think about "today" instead of "tomorrow".
Advantages of Being an Older Trader
The second category depicts traders aged 35 or older. While younger people are more energetic and easier on the uptake, older people trade more reasonably and straightforwardly, which is not always a bad idea. So, the key advantages are as follows:
Safe Trading – older people take the necessary precautions and trade more safely. This includes placing stop-loss properly, more in-depth analytics, better entry positions, etc. They do not rush to become rich right at once, which is undoubtedly an advantage.
Discipline – this is what practically all young traders lack. Trading without discipline is the same as riding a car without breaks. It is important to stay cold-blooded whatever happens, especially when trading on the falling market. Younger traders are too impatient. They can lose their temper any time, which is to the detriment of the process.
Knowledgebase – when we say "older traders", we mean "more experienced traders". While trading is mainly about learning and developing skills, older people work them out through years and test in real market conditions. Most of them can boast a huge track record of successful deals as well as failures that also resulted in better decision-making.
MTrading offers a free professional trading platform, which is easy to use and comprehend at any age. You can download a basic version of a popular MetaTrader 4, or use the Supreme Edition delivered by MTrading for better performance.
Whatever category you belong, always keep in mind that trading is a skill. Like any other skill, it is based on several fundamental elements that ensure success:
Learning and mastering the rules of the financial market.
Keeping patience whatever happens to prevent costly mistakes.
Discipline to stick to the trading strategy despite the situation.
The hard truth is that you may spend years or even decades making a profit and it may not even be going to happen. Keep in mind that 96% of traders fail. And half of them are not ready to do the hard work.
Trading Is Never Too Late
As you have probably understood, age is not the major concern for trading. All you need is to enter the financial market with an open mind, discipline, and patience to stick to the trading strategy. Combine those qualities with a more profound knowledge of the basics, technical analysis, and indicators, and here we are with the magic formula.
This material does not contain and should not be construed as containing investment advice, investment recommendations, an offer of or solicitation for any transactions in financial instruments. Before making any investment decisions, you should seek advice from independent financial advisors to ensure you understand the risks.