Women in trading account for only 20% if compared to men. Such a situation resulted in the fact that Forex once used to be a place where only males discussed finances and female traders were not allowed. Over the years, the situation has changed with the financial market turning into a gender-neutral environment.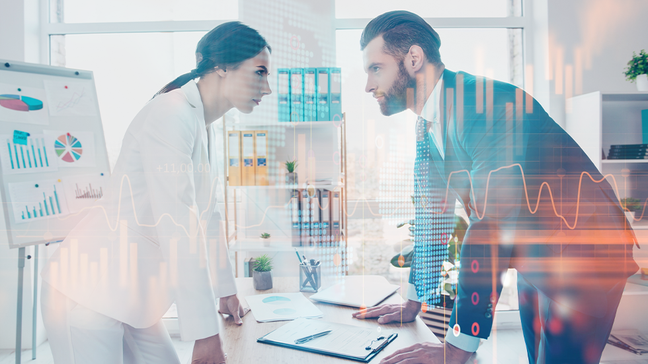 More and more successful women traders enter the niche to try their skills. And they definitely have them. What's more, research shows that ladies have the potential to become even more successful than men although there are still many superstitions.
Superstition #1 – Women Are Bad at Counting
Some people explain the low number of female traders due to the fact that it is considered to be bad with numbers. The latest surveys show that this is not true. What's more, they are even better with numbers than some men. For example, a bigger percentage of females work as cashiers, financial clerks, or business operations specialists.
The stats prove the fact that women are great with numbers. This is why they take the majority of positions in the niches that require good math knowledge, accurate calculations, and so on.
Superstition #2 – Women Consider Trading Too Dangerous
Another misleading myth. For sure, ladies tend to be more accurate and cautious when it comes to the budget. They are prone to take fewer risks that refer to finances. However, those are the qualities of a wise and experienced trader. They actually make female traders better than males.
Being cautious means taking risks and being responsible when managing funds. It is a key quality that can bring you to success letting them avoid the majority of common mistakes when only entering the market as a beginner. Besides, women rarely lose control or get too emotional. They seldom feel greed or fear making it possible for them to stay coldblooded even when markets make unexpected and unpredictable movements.
Superstition #3 – Female Traders Aire Too Busy
Women do have to maintain daily tasks, take good care of kids and family, which leaves them not enough time to get involved in the Forex market. On the other hand, trading approaches evolve offering plenty of ways to optimize the strategy or benefit from automated trading options. Copy trading is one of them.
It does not require any learning curve or time needed to learn the basics. You only have to select a trusted professional and copy his or her traders on autopilot. The methodology does not even call for manual strategy configuration or monitoring the market all the time. In other words, you can stick to your daily routine while making money with an experienced introducing broker.
The Bottom Line
In reality, it appears that female traders have more chances to gain success despite all myths and superstitions. There is no place for stereotypes and misconceptions in the Forex market. The days of serious men in suits rushing to Wall Street are gone. With the evolution of mobile trading platforms, entering the market has become extremely easy. What's more, advanced trading tools make it possible to gain profit without having a specific financial background.
Women in trading have more profit perspectives due to a different mindset and a fresh look at the way the market is moving. They can take a different approach to traditional risk management tools resulting in better long-term planning considering a variety of different strategies to meet any approach or style.
This material does not contain and should not be construed as containing investment advice, investment recommendations, an offer of or solicitation for any transactions in financial instruments. Before making any investment decisions, you should seek advice from independent financial advisors to ensure you understand the risks.