MetaTrader 4 is definitely one of the most versatile and advanced trading platforms. On the one hand, it comes with built-in standard technical indicators that can be used for different trading purposes. On the other hand, it is fully compatible with custom indicators that are easy to integrate and free to install.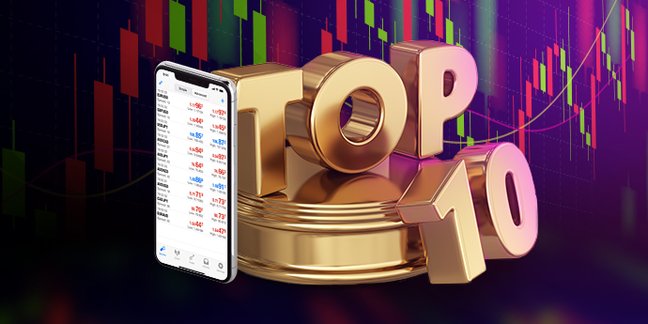 In this review, we will introduce the top 10 MT4 indicators in 2021 that can be used or shared at zero cost. All of them are available in the MQL4 programming language. It means simple installation. Traders may add them to the dashboard with a couple of clicks. No special skills are necessary. The main benefit is that users may choose a specific indicator that meets their trading strategies and tactics.
The List of Free Top 10 MT4 Indicators in 2021
We cannot imagine successful trading without using technical indicators. They deliver required market insights, help to define the best market entry and exit position, show the price action and trend direction. With MT4 full support for a variety of tools, the top 10 list includes the following:
Supply and Demand
MACD
Zigzag indicator.
MTF Bollinger band.
Daily profit loss.
Harmonic indicator.
Renko street indicator.
Scalping trend.
Non-repaint MT4 indicators.
Buy/Sell signals.
With so many different tools available to make your trading even more intensive and accurate, we are going to review the major 5 instruments that are likely to meet the majority of trading techniques.
1. Supply and Demand Indicator for MT4
It is necessary for identifying the supply and demand factor in a market trend. It shows the availability of buyers and sellers on the market. Besides, it is considered as one of the most useful economic indicators to overview the financial situation.  
While some traders may find it challenging to locate the strongest supply and demand, the indicator will do the job for them identifying market strength. A great option to benefit from daily trades.
What it tells: it is mainly used when trading currency pairs. It shows the demand in a particular asset as well as shows the strongest supply. What's more, traders may use it to specify market trend price ups and downs.
2. MACD Indicator
The market trend may have either divergence or convergence. The indicator helps to detect its moving average. In other words, traders may use the instrument whenever they need to identify the market trend changes. The main benefit is that MACD will suit both short and long-term trading techniques. Besides, it is considered the best indicator to detect moving averages.
What it tells: the tool can be used in several ways. First of all, it helps to detect convergence and divergence changes. Secondly, it can generate signals on this histogram chart once the change has taken place.
3. Zigzag Indicator
It helps to overview the percentage of the price reversal pattern. The indicator plots a zigzag pattern on the trading chart to let you know when the trend is going to reverse. Just as MACD, the Zigzag indicator can be used by both long and short-term traders. They will have a chance to detect the market trend price changes. What's more, it is very convenient to use with historic data or whenever you need to generate relevant data about the support and resistance levels.
What it tells: it helps to analyze the market trend price changes using a zigzag pattern on the chart. Traders will see if the price moves low or high. It helps to detect differences between daily trades.
4. MTF Bollinger Band
This tool might come in handy in case you trade utilizing multi time frames. They may include different deviations or periods. MTF Bollinger Band indicator makes it possible to use different periods simultaneously when plotting a candlestick pattern on the chart.
Traders will be able to see bar low and high price values. If you trade currency pairs, you may use the instrument to generate accurate buy and sell signals.
What it tells: it shows the difference between daily trades when using several deviations and periods at the same time. It also shows changing buy and sell signals.
5. Daily Profit/Loss Indicator
If you need a tool to identify the loss or profit in a trade, this indicator will be a good option. It is used to evaluate potential success and failure within each daily trade. As a rule, traders use the instrument as part of their risk management strategy. It lets them place correct stop loss as well as predict market trend price ups and downs.
What it tells: it shows when it is the best time to complete healthy and risk-free trades. However, it is not the only function it has. The indicator is very versatile in terms of use. It depicts changing market trend prices as well as potential profits and losses.
6. Harmonic indicator
Harmonic indicator utilizes a different type of geometric price patterns. The most commonly-traded ones include:
The Gartley;
The Butterfly;
The Bat;
The Crab.
Each of the above-mentioned harmonic pattern types can be either bullish or bearish. Traders use them to identify reversal zones, place stop-losses, and do specific measurements.
What it tells: the indicator helps to identify the price turning points by utilizing Fibonacci numbers. What's more, the harmonic pattern proved to be one of the most effective tools when it comes to predicting future price movement.
7. Renko Street Indicator
The Renko Street indicator is actually a separate trading approach. It introduces a commercial trading system that utilizes a blend of several technical indicators based on Renko chart patterns. They include:
Renko Street STF indicator;
Renko Street Channel indicator;
Renko Street Trend indicator.
As a result, we have a trend-following trading system that relies on a triple signal confirmation. In simpler words, one needs to get confirmation from all three indicators.
What it tells: the indicator helps to define the trend's strength. It works fine for either major or minor currency pairs.
8. Scalping Trend Indicators
Scalping Trend indicators are used to indicate price changes and compare them to previous rates and market movements. The main mission of these indicators is to help traders obtain accurate purchasing and selling signals using patterns that rely on crossovers and divergence of the historical averages.
What it tells: they depict traders' position prices within a specific timeframe. Mainly, the indicator helps to understand if the asset price (securities, commodities, etc.) moves up or down. This is how they can identify and support the trend.
9. Non-Repaint MT4 Indicator
A non-repaint MT4 indicator is a flexible instrument used to trade any currency pair. It was designed by the Marketcalls CEO and founder Rajandran. Traders use the indicator to look for new trends as well as identify overbought and oversold market conditions.
When used together with other indicators, for example, RSI, it can provide the best possible outcomes following timeframes between 1 minute and 1 day. To make sure, the non-repaint MT4 indicator works properly, traders need to do the following:
Use the MT4 Strategy Tester.
Backtest a chosen indicator.
Use lower time frames to see results faster.
Do not change the non-repaint MT4 indicator value after a closed price bar.
See the replaced price values on the already closed price vars.
What it tells: a non-repaint MT4 indicator helps to modify historical data appearance to make it possible for traders to plot signals accurately.
10. Buy/Sell Signals
Buy and sell signals can be generated by different technical indicators that refer to stochastic type. Stochastics are among the favorite tools among traders, as they are able to provide a high level of accuracy. Their main mission is to deliver precise buying and selling signals to help traders identify momentum-based exit and enter positions.
What it tells: indicators sell alerts when specific conditions are met.
The Bottom Line
Each of the top 10 MT4 indicators in 2021 will give traders a chance to improve their strategy. They are easy to integrate with the trading platform and free to download. However, to make the most of these tools, you need to use them following the instructions and recommendations. Traders are supposed to have a deep understanding of technical analysis in addition to the core concept of their trading strategies.
This material does not contain and should not be construed as containing investment advice, investment recommendations, an offer of or solicitation for any transactions in financial instruments. Before making any investment decisions, you should seek advice from independent financial advisors to ensure you understand the risks.