All traders despite their background or experience must know how to read Forex quotes, as they help to identify the price of different currency pairs at a specific timeframe. Price movements can determine whether you will gain profit or lose. So, the Forex quote will let you develop a clear understanding of how to read currency pairs and understand that reading.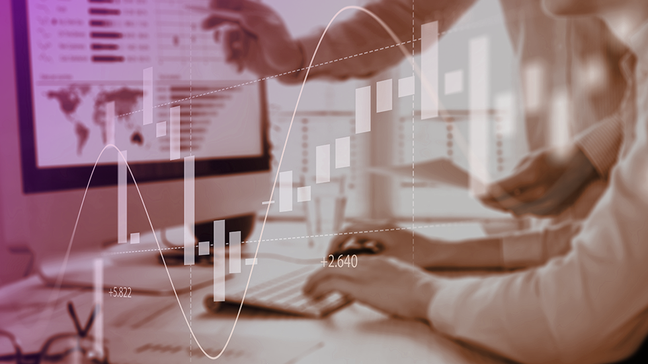 In this article, we will cover not only ways to read Forex quotes but also types of quotes, and other baseline trading terms including bid and ask, etc.
Forex Quotes Explained
Forex quotes reflect the currency price in reference to another currency. That is why to read them you always need to apply a currency pair, as to buy one currency you need to sell another one. Under normal market conditions, brokers typically use two prices to be quoted. This is how they establish spreads (the difference between two prices).
Forex Quote Basics
Knowing the basics will let you read and clearly understand the currency pair. To make this happen, you are supposed to be well-aware of the following:
ISO Code – ISO is the International Organization of Standardization. It has issued and established a specific code that contains globally approved standards that are adjusted to worldwide currencies. You all know these codes (EUR, USD, GBP, etc.).
Base/Variable Currency – each quote depicts two different currencies in relation to each other. The base currency is the one we can see first while the second one is a variable currency. To read the quote, you need to realize that the base currency price is reflected in units of the variable one.
Bid/Ask Price – the bid (sell) price reflects the price traders are ready to sell the currency at. Ask (buy) price is the rate traders are ready to purchase the asset.
As a rule, traders look for the selling opportunity when the currency price goes up and vice versa, they try to buy the asset when the price tag is considerably low.
Types of Forex Quotes
All Forex quotes can be divided into two major groups. They involve direct and indirect quotes. When you see a currency pair, it is supposed to read having the home currency in mind. If you reside in the United States and are eager to buy euro, the quote should be read in the "EUR/USD" way. This is what traders call a direct Forex quote.
If you need to identify the price of a foreign currency in units of the domestic one, traders call it indirect Forex quotes. They may come in handy whenever you need to convert a foreign currency you have purchased in the foreign market or abroad into a domestic one.
Beginner Tips on How to Read Forex Quotes
Traders generally purchase assets at the ask price and sell them at the bid price.
The base currency is the first one you see, while the variable one comes last.
The smallest movement for each currency is 1 pip (with the exception of JPY).
A spread is the currency's initial cost.
Keep in mind that the Forex market has evolved over time. New trading approaches and technologies appeared offering a better and more functional way to trade currencies rather than learning basics and endless investment guides. Beginners have no simpler ways to enter the financial market without a learning curve or even specific financial background.
Advanced solutions like a copy or social trading make it possible to enter the community of dedicated experts and follow their strategies on autopilot. It means no need to learn different ways of reading currency quotes as well as stay tuned with daily market insights, technical analysis, and so on. You only need to copy trades on autopilot or customize the strategy whenever needed. Do not forget to diversify your portfolio and utilize integrated risk-management solutions as part of a major currency trading technique.
This material does not contain and should not be construed as containing investment advice, investment recommendations, an offer of or solicitation for any transactions in financial instruments. Before making any investment decisions, you should seek advice from independent financial advisors to ensure you understand the risks.