Becoming an NFT trader can deliver many profit opportunities. The asset has generated overwhelming sales that exceeded $2.5 billion in the first half of 2021. This fact attracts more and more potential investors who are eager to get involved in trading NFTs.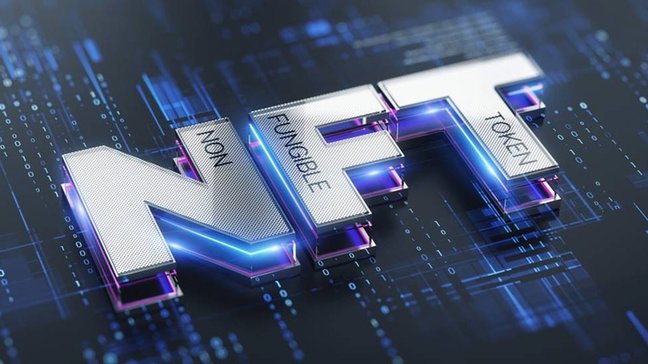 At the same time, the asset is quite new, which makes it hard for beginners to trade it. The majority of users do not have the foggiest idea of what to start with. Besides, they face extra complexities in understanding their tax responsibilities and modalities to trade NFT.
In this article, we will share several fundamental tips on how to become an NFT trader and opt for the model that suits your investing preferences and techniques.
What Does Trading NFTs Mean?
The first step to becoming a successful NFT trader is to educate yourself. The asset has shown rapid growth over the last few years. What's more, it managed to generate additional revenues despite the economic uncertainty that has been dominating the market. In this situation trading NFTs looks like a great instrument to invest in during the falling market.
NFT Explained for Beginners
At the same time, it will be hard to generate profits without knowing what NFTs are and how they work. Basically. We have an example of a so-called digitalized collectible that was turned into verifiable assets. These assets were added to the blockchain environment letting investors purchase and sell them.
When you trade NFT, you actually trade tokens. Every token is non-fungible. It represents one's ownership of the underlying object that is unique and generally refers to the intellectual property. Here are some NFT token examples and properties they represent:
Domain names.
Celebs' tweets.
Online gaming items (weaponry, gear, etc.).
Digital pieces of music and artwork.
NFT tokens can be applied to any unique property that is unique and represents a piece of someone's work in the entertainment, creative and other fields.
Types of Trading NFTs
The next stage is to identify how you plan to trade NFT. This stage can be quite challenging, as the asset offers several different approaches you will have to choose from. Then, you will need to select an appropriate NFT trading platform to proceed with orders.
So, the three main ways to trade NFT include the following:
1. Buy and Sell NFT
Buying and selling NFTs seems like the most widely-spread and realistic way to trade the asset. Besides, it is the easiest way to get started, which makes it a perfect choice for novice users. All you need is to learn how to trade cryptocurrency, as NFTs are traded within the blockchain.
To buy or sell the instrument, you have to look for niche-specific marketplaces or NFT trading platforms. Most of them support only digital crypto wallets. So, make sure you have one. Some leading platforms also let users purchase NFTs using other payment gateways including credit and debit cards but only a few of them.
Apart from marketplaces, it is possible to purchase the asset through special applications. They include apps for popular artists and musicians who establish NFTs available for purchase using different payment options. To get the token, you need to transfer funds. The information will get to the blockchain and you will eventually find the NFT token in your digital crypto wallet.
2. Invest In NFT
If you do not have the intention to sell the NFT right at once, you can apply a long-time investment approach, although it is not very popular with NFT traders. Anyway, it is still a good option to keep your portfolio diversified.
The main challenge here is that it is practically impossible to predict the future value of an NFT token. Of course, traders can apply several modalities to do the research. However, you will still have to rely much on the community. The asset is not backed or regulated by financial institutions. Only people decide whether the project is worth their attention or not. This fact ensures that a community is organic enough.
Additionally, you need to check how the NFT was created. Is it someone popular? Or was the asset created anonymously? Is it an individual or organization? Always keep an eye on the brand or artist's reputation and reliability.
The following factors are essential to consider:
Invest in 1/1 piece of NFT created by a globally recognizable artist.
Check if you purchase not only the token but also rights and royalties.
A token can represent a virtual piece of land that generates passive streams of income.
Look for extra perks like free tickets, VIP access to private and behind-the-curtain events, etc.
All the above-mentioned will make sense for those who have no intention to sell NFTs.
3. Create and Sell NFT
The last option is to create your own NFT and sell it to the public. The process is quite complicated and may not be a good option for newbies with a lack of experience. First of all, you need to document the type of NFT you want to create. Secondly, you need to decide on the number (capacity) of tokens you plan to sell.
Then, you need to maintain the entire creation and delivery process from scratch, especially if you decide to act as a sole creator. This is where you will need to deal with bookkeeping, development, delivery, analytics, management, and other different phases. What's more, you are the only one responsible for identifying and detecting the target audience. Otherwise, no one will ever want to buy your NFT.
The Bottom Line
Trading NFTs can be a good alternative to traditional assets like stocks, currencies, commodities, etc. They can be a great option to trade during a crisis when the rest of the markets are going down. At the same time, to become an NFT trader, you need to set clear goals and identify the way you want to trade this digital asset. Get yourself prepared, do the learning curve, ensure the availability of crypto wallets and other instruments you may need to trade NFT tokens, and always stay aware of potential risks.
This material does not contain and should not be construed as containing investment advice, investment recommendations, an offer of or solicitation for any transactions in financial instruments. Before making any investment decisions, you should seek advice from independent financial advisors to ensure you understand the risks.