The practice is the only way for beginners to establish an efficient trading strategy before moving to real accounts. This is where Forex trading simulator software may help. It makes it possible for newbies to get involved in the real-trading environment without real depositing. They will actually operate under real-market conditions without the risk of losing cash. The main challenge here is to find an effective Forex online simulator that is free.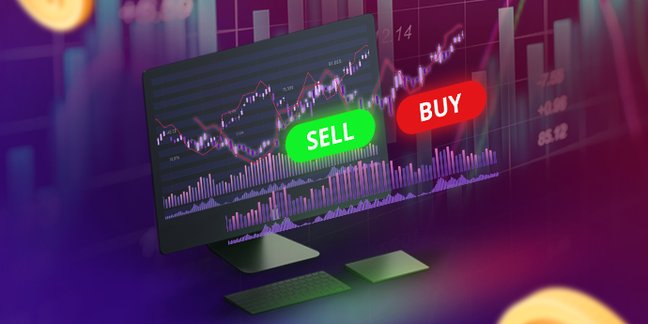 The good news is that most trusted brokers deliver trading simulators at zero cost. All you need is to sign up and get full access to all traders' tools without the need to deposit real money. What's more, you may try your skills using a free demo account that is also a type of the best free forex simulator. It offers multiple opportunities to choose an asset class and make a few trades in the real financial environment the way it is.  
In this review, we will compare and contrast the benefits of using a free Demo account and additional software in the face of free strategy testers and simulator apps.
Demo Account vs Forex Trading Simulator Software
Initially, a beginner trader will have two major options to start. They include:
Opening a free Demo account.
Using strategy testers or simulator apps.
Each of these methods will require different resources as well as the background level. However, they have one thing in common. They help to realize the most common mistakes right from the start as well as monitor the overall performance without risking your funds.
Demo accounts are a part of the brokerage free package that each user has once registered. The idea is pretty simple:
You get a specific amount of virtual money.
The capital you get can be used to exchange currencies and trade different assets in real-time.
All real market conditions apply to each trade.
A trader uses virtual money to pay for rollover changes and spreads the same way traders with real accounts do.
Demo account users will have full access to the MT4 platform with advisory, news & analytics, default technical indicators, trading charts, and other crucial instruments.
Forex trading simulator software is different. Unlike demo accounts, simulators tend to ensure a sense of control over the budget and timeframes. As a rule, such apps are packed with useful information and data you might need to consider when trading currency pairs.
For example, a good idea is to use Forex trading simulator historical data to overview the price action and the trend movement potentials. It makes it simpler to work out and test a chosen strategy based on past price action combined with valuable experience gathered by experienced traders and software producers.
The main advantage is that both tools can be accessed for free. While comprehensive educational programs for traders may cost thousands of dollars, this particular benefit can make the difference letting market participants invest in their techniques and methods instead.   
Both methods might work well for traders of any level despite the background. However, they may come with some slight pitfalls that you might want to avoid when getting started. So, we need to highlight the key advantages of using a demo account and Forex trading simulator apps.
Benefits of Using Demo Account
For a beginner, it might be faster and simpler to start with a demo account. Apart from zero costs, it comes with some crucial benefits. At the same time, it is not perfect considering some of the slight downsides.
Pros:
Get familiar with MT4 – amateurs might not have the foggiest idea of how MetaTrader 4 works. Opting for a demo account will make it easier to test the platform and try all of its features. Traders will be able to understand and identify different order types, the way they are executed within the platform, and so on.
Test new strategies – with a demo account you may apply any strategy you like, as you will only lose virtual money in case of failure. It provides multiple opportunities to try out various methods under real-market conditions.
Refine old strategies – if you would rather stick to a single technique, a free account will let you sharpen your skills and bring the old strategy to perfection.
Keep emotions under control – the lack of emotional control is the most common mistake for the majority of beginners. Free trading will help you understand the cause of those emotions and prevent them from interfering with the trading strategy.  
Cons:
When trading with virtual money, some traders underestimate the importance of risk management. You know you have nothing to lose. It encourages beginners to make reckless decisions. A demo account will never be able to replicate the true feeling when a trader loses.
Despite some small drawbacks, using a Forex trading demo account is definitely a wise decision before opening a real one.
Benefits of Using Forex Trading Simulator Software
As stated earlier, Forex online simulators are different from demo accounts. They will require a specific level of knowledge and background before getting started.
Pros:
Free software already integrated or simple to install.
Helps to test strategies in real-time.
Developed by professional traders with their experience in mind.
Makes it easy to test a specific strategy that applies to your particular trading style.
Ensures the true sense of the Forex market with the ability to control emotions.
Apps come with years of historical data attached.
Cons:
Requires financial knowledge and trading skills.
Calls for additional installation and setup.
Not always free depending on the broker you choose.
A good idea is to combine all available tools that may help to establish an efficient trading strategy. So, you don't need to use only software or a demo account. Try both variants to figure out, which suits you the most. Besides, at some point, a demo account will not be enough to try all trading methods in full swing.
This material does not contain and should not be construed as containing investment advice, investment recommendations, an offer of or solicitation for any transactions in financial instruments. Before making any investment decisions, you should seek advice from independent financial advisors to ensure you understand the risks.