What Are the Trading Robots?
This article will explain what trading robots are, how they work, how they can be potentially beneficial for your trading (by offering an automated alternative to traditional, manual trading), as well as some of the potential downsides of bots.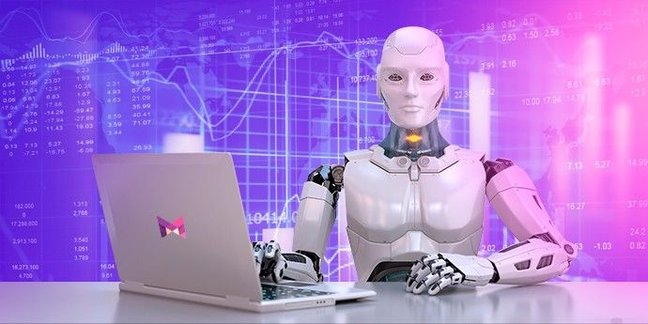 Key takeaways:
A type of automated trading system
Performs trading actions for you
Put simply, robots (or automated trading systems) allow you to trade on the financial markets without having to dedicate the same amount of time into monitoring and managing trades during a trading session.
This is made possible through automated trading (i.e. bots). These ''robots'' are a type of a computer program that utilizes trading signals in order to assess whether or not it is time to buy or sell a currency pair, during a particular time period.
How do automated trading systems work?
Key takeaways:
Automated systems can achieve much more than humans are physically able to do
automated robots work with specific parameters
You can potentially locate profitable trades in unstable markets
Automated systems work best when they are tied to a positive trend
robots can trade for you 24 hours a day
There are many different types of automated systems available in the market, some of which are able to scan a large amount of charts in a manner that humans are not physically able to, so the potential for traders in this regard is very promising in terms of what can actually be accomplished.
Additionally, many of these systems are designed with specific parameters that are required to make trading decisions. The very best trading robots are able to make suggestions for potentially profitable trades that the trader can make, and they can even locate them in an otherwise unstable market, regardless of whether or not the direction of the trend in the market is clear or not.
Furthermore, most robots tend to trade in a specific range. Within this range they accumulate a certain amount of pips in the tight range, typically at the period when the market is moving at its slowest, and will also usually have a few pip targets set as well.
It is important to note that any profits made during this period can be completely wiped out if a strong range breakout happens in the market. robots tend to work best when they are following a strong trend, particularly with a positive trend.
Moreover, if you have a trading strategy that's very straightforward and doesn't require continual monitoring or intervention, you can make the robot perform all of the work for you, and this robot can perform these actions 24 hours a day, whenever trading windows are open.
Automated trading with a demo account
Trading is a risk, and the use of robots is another risk that can potentially bring you a certain amount of profit. But considering the fact that they are limiting and should be used as part of an existing trading strategy, isn't it best to test out the software first? To see how it fits into your overall strategy?
With that in mind, why not open a free demo trading account on the Metatrader 4 trading platform with MTrading, so that you can test out automated trading before you enter the live markets?
You will gain access to a demo account where you can use real-time information, and you can trade with virtual currency, so that you don't put your capital at risk. Once you are ready, you can easily make the transition from a demo account to a live account.
Do trading bots increase your chances of making a profit?
Key takeaways:
They can earn a profit, but only in a limited capacity
bots might be best used as part of an existing strategy
It might not be ideal to only use an automated system
bots cannot perform analytical thinking, or other important parts of trading
Automated trading can enable you to trade even when you are not there
There are many answers to this question, so it's important to think logically about it. Typically robots are created and sold as products for traders, and it has been well documented how profitable these bots can be for the creators.
But are they profitable for the users? The general consensus is that short term, they could potentially earn you a profit, but perhaps not a large one, since the majority of bots are 'scalpers', and therefore, they only accumulate a conservative amount of pips with each position that they take, which makes for a very tight target.
Furthermore, this is not considered to be a long term solution for trading, because of the aforementioned point, but also because all of the things that they miss out or ignore with traditional methods of trading.
For instance, do robots take into account analytical thinking? Can they identify emerging trends at the exact instance that they emerge? (or perhaps even before that, can they be anticipated?).
What about market conditions and how rapidly they can change? What about the years of trading experience, knowledge, skill and other important parts of trading that are required to be successful in the financial markets?
It is clear that the answer to all of these questions is no. robots are currently designed for a limited amount of functions, and as such, they cannot be considered as a main trading method or a replacement for traditional trading.
So how can they be used effectively? Well, perhaps it is worth using them as part of an existing strategy. For example, if you are only able to be physically present for a certain period within a trading session, but you want to keep your trade active, the robot could enable you to do this.
Industry-best trading conditions
Deposit bonus
up to 200%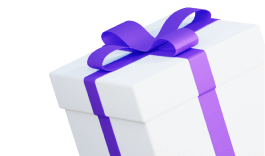 Spreads
from 0 pips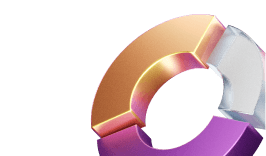 Awarded Copy
Trading platform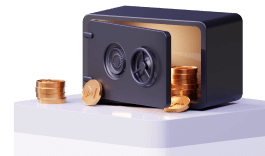 Join instantly
Is it legal to use trading bots?
Key takeaway:
Yes, it is currently legal to use trading bots.
The law does not currently prevent you from using trading robots, but it doesn't specifically permit the use of them either. It's currently somewhat of a grey area. The best thing you can do is to make sure that you are aware of the trading laws within your specific region, so that you don't get caught out if the laws change.
Beware of online scams
Key takeaway:
Do your research, ignore providers who 'guarantee' perfect results with risk, and find reputable providers
Unfortunately, there are many companies online who will present false information in an attempt to scam you and take your money. With automated trading systems, there are many scammers who will claim to 'guarantee profits' with their systems (which the majority of traders know is impossible, as there are no guarantees with trading).
Therefore, it's best to perform extensive research before you commit any capital towards an automated system. Try to find a company or broker who is reputable and has good online testimonies, as well as having evidence of being regulated by financial regulators or financial bodies of some description.
This material does not contain and should not be construed as containing investment advice, investment recommendations, an offer of or solicitation for any transactions in financial instruments. Before making any investment decisions, you should seek advice from independent financial advisors to ensure you understand the risks.