How Copy Trade Can Help to Increase Investment Returns
The copy trade technique appeared to be an exciting breakthrough. Now, beginners can jump into Forex trading and other financial markets with zero learning curve and investing background. It is the ultimate solution for those who want to watch and learn from the best Forex experts in real-time as well as share their success.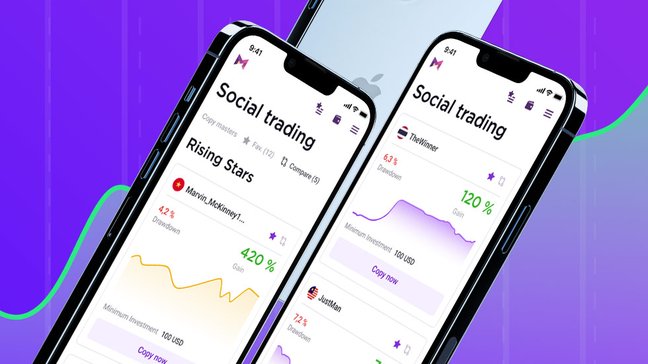 We have discussed plenty of copy trading benefits. Our readers are well-aware of how to get started with copy trading Forex, choose the best single provider to follow, oravoid major mistakes newbies make when getting involved. This time, we will discuss the way how the approach can help you increase investment returns.
Best Copy Trade Markets to Choose
The first thing beginner traders should think of is what market to select. Choosing a suitable sector is very important. All markets are different. The good news is that copy trading is a cross-market solution letting you invest across different assets depending on your preferences. Stocks, currencies, indices, commodities – it is your decision depending on your approach and trading personality.
Forex copy trade looks like one of the simplest and fastest ways to get started. The FX market offers larger volatility, which means more opportunities to enter a big trade within a shorter timeframe. Learn, how FX trading is different from stock trading to decide, which one suits you the most.
Here are just a few of the benefits to start copy trading Forex:
The global currency market is worth more than $5 trillion.
It is 27 times bigger compared to the equity market.
More than 80% of all transactions are maintained with major currency pairs such as EUR/USD, GBP/USD, and many others.
Industry-best trading conditions
Deposit bonus
up to 200%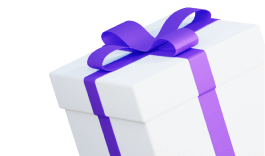 Spreads
from 0 pips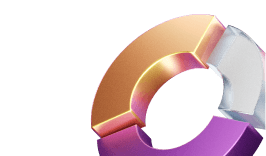 Awarded Copy
Trading platform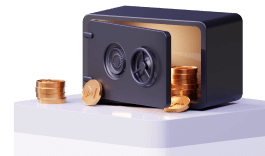 Join instantly
Forex Copy Trade Advantages and Risks
After you have chosen the market to utilize copy trading technique, the second phase is to define the main benefits and risks. Of course, the concept does not guarantee 100% of success, as you still depend on a signal provider or Introducing Broker (IB). On the other hand, the chances of losing capital are much lower, as you are going to replicate experienced and well-trained investors.
Copy Trading Benefits
So, the main copy trade benefits include the following:
A variety of specialists. It is not simply choosing the one with the best stats. You need to select a signal provider with common strategies and approaches. Make sure a chosen specialist shares the same market vision and trading style you will further emulate. Together, you will ride all the ups and downs of the Forex market. It is great to share the same point of view.
Accessibility. One can hardly imagine a more reachable route into the FOX market than the one offered by copy trade. However, the most important factor is that the investment solution is free to access. All you need is to create an account and select an investor to mimic. Copy investors follow the same wagering requirements as any other trade. No special fees or extra charges.
Improved trading knowledge. With copy trade, you have a great opportunity to upskill under real-market conditions. You can watch your mentor work and interact with the trading process, configure your own forex strategies, change the style if needed, and so on.
Portfolio diversification. Having a well-organized and diversified portfolio is a crucial part of your risk-management strategy. It prevents you from losing all your capital no matter how big the failure you experience is. The idea behind diversification is to spread risks across a variety of markets and assets. As stated earlier, a copy trading platform is a cross-market solution letting you trade different instruments.
Additionally, we can mention much of the free time you will have. Beginners no longer need to do the learning curve, which is quite time-consuming. Besides, if you do not feel like learning during the trade, your IBs will handle all the process for you leaving enough space to handle your daily routine.
Copy Trading Risks
The major risk you are to face is the fact that you are going to take part in a financial implication. Not all beginners are psychologically capable of accepting it. By its nature, the FX market is a risky sector and no one will ever guarantee success.
Other risks include the following:
Investment risks. Market risks are very important to take into account. Even with copy trading and an experienced investor to back you up, you still put your capital at risk. So, you need to be emotionally ready to fail. Follow the golden rule and never invest more than you can afford.
Traders' results. Sometimes, IBs show off trading histories that are far from being true. This fact makes choosing an expert to follow quite challenging. Make sure you opt for a trusted and reliable platform that provides real-time traders' stats and leaderboards.
Execution-related risks. Illiquidity is always a risk. Just make sure you will meet no issues when trying to exit a current position. Also, consider the costs involved in potential traders' returns. Keep an eye on spreads that are included in officially published returns.
Selecting Copy Trading Software
The majority of brokers offer three major software options. As a rule, copy trade functionality is delivered by manual, semi-automated, or automated investing tools.
At the same time, MTrading delivers an ultimate copy trading solution that combines a fully-automated approach with the ability to configure forex strategies manually according to your personal trading style. Our platform is fully compatible with MT4. Investors can run it on Windows, Mac, or on their mobile devices to copy masters on the fly.
Now, let's have a closer look at each type of software to copy trade Forex:
Manual software is very similar to regular or normal trading. It is you decide whether to follow an IB or not. Investors can decide on whether to copy an underlying trade or skip it.
Semi-automated software makes it possible to track and overview each position made by a copy master before the trade is executed. It reserves enough space for investors to change tactics or avoid entering the market with the same position.
Automated software works best for those who do not want to be involved in the process. All you need is to open an account, select a copy master, and let the system do the rest for you.
The manual approach works best for those who want to upskill and improve their trading knowledge. If you do not have time or interest to do the learning curve, use an automated platform. Whatever you choose, MTrading has a one-suit-all solution to copy trades.
This material does not contain and should not be construed as containing investment advice, investment recommendations, an offer of or solicitation for any transactions in financial instruments. Before making any investment decisions, you should seek advice from independent financial advisors to ensure you understand the risks.