How to Trade Forex at Weekends – Beginner Tips
The great thing about Forex trading is that the FX market is available round-the-clock. In simpler words, you can enter a trade any time of the day despite the location. However, this rule does not extend to weekends. Not only traders but also currency exchanges need to have some rest.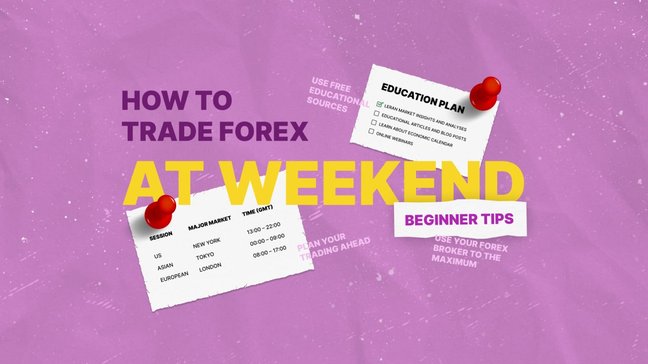 Alternatively, investors can benefit from other instruments and markets that are accessible at weekends. If you are a dedicated Forex trading fan, you can use this break to improve your skills, educate yourself, back-test your strategies, and do market research.
The key to success is to use weekends in your favor. In this article, we will discuss why the Forex market is closed at weekends and how you can benefit from this short pause to improve your winning chances.
Why Is Forex Trading Closed on Weekends?
The FX market is usually closed at weekends. This is because all market participants include major exchanges and Forex buyers operate only during working hours. However, when the FX market is online, it does not mean you need to do the same. It is a great opportunity to plan your actions ahead and conduct upgrade Forex strategies for the new week.
As a Forex trader, you need to be familiar with all major trading hours and sessions that take place globally. Depending on the exchange location, each session will come with different characteristics you need to consider when lining up your strategy accordingly.
Industry-best trading conditions
Deposit bonus
up to 200%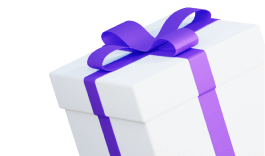 Spreads
from 0 pips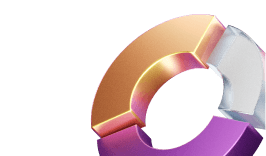 Awarded Copy
Trading platform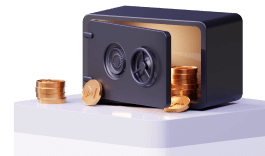 Join instantly
Major Forex Trading Sessions
Have a look at this table and memorize all major trading sessions and hours. You will need them to handle your daily trading routine.
How to Boost Your Skills with Weekend Forex Trading?
Weekend Forex trading provides new opportunities to boost your approach. You may develop some specific skills as well as improve the baseline knowledge of the market. The following steps will help you gain more success in the long run.
1. Use Free Educational Sources
Leading is never enough, especially when it comes to Forex. 95% of beginners fail because they do not take it seriously. Weekends are the chance to educate yourself using plenty of free sources that offer comprehensive studies.
It is very likely your online Forex broker holds free seminars and webinars hosted by proven experts. Do not miss your chance to learn from the bets. Besides, it will help you get some specific insights and real-life examples explained by professional traders.
Here is what you can benefit from:
Educational articles and blog posts and guides for beginners.
Free financial seminars where proven experts share their real-life experiences.
Online webinars to benefit from guided instructions, some baseline information explained in detail, and how-to-tutorials for traders of any level.
2. Use Your Forex Broker to the Maximum
The second tip here is to make the most of your online Forex broker. A trusted trading platform delivers multiple tools to asset its customers in developing necessary skills. The more you trade, the more profit it gets. So, a broker is actually interested in keeping its traders in a good shape.
A good idea is to search for integrated tools that let you analyze the market. Additionally, you can benefit from back-testing features and play different Forex strategies under real-market conditions to define which one suits you the most.
The process relies on processing the earlier price data and periods within selected Forex charts. It helps traders understand how markets move and how they are likely to change. Some platforms provide detailed reports, market insights and analyses that are also good to learn.
3. Plan Your Trading Ahead
Another great tip to use at weekends is to plan your future strategy ahead. When the market is closed, none of the traders have opportunities to buy and sell assets. All market participants have to pull back and wait.
Experts use this time to account for trading activities or assets that will focus on during the next week. A good idea is to have a trading journal with all stages noted there (currency pairs, price, exchange rate, hours, etc.). The economic calendar is another essential tool you will need to keep a well-organized record of all trades and plan your strategies beforehand.
The Bottom Line
At some point, you will need time to rest. It is the best time to review your previous activities and define the ones that will pay out faster. We recommend taking notes of either positive or negative trades. Another tip is to keep pending ideas transparent and well-formulated.
Forex trading at weekends is a perfect opportunity to step away from Forex charts and endless figures. It is the time to wind down a bit and give your body and mind a new boost of energy. You can use this time for self-development and education to pick up new essential skills that will work out later.
This material does not contain and should not be construed as containing investment advice, investment recommendations, an offer of or solicitation for any transactions in financial instruments. Before making any investment decisions, you should seek advice from independent financial advisors to ensure you understand the risks.