The main idea of automated crypto trading is to let users execute trades on autopilot without monitoring the process. An automated crypto trading bot utilizes specific algorithms that make it possible to buy and sell assets within a given timeframe without additional manipulations. Auto strategies can be configured depending on preferable tactics considering specific parameters such as the price of the coin, portfolio value proportion, technical indicators applied, and so on.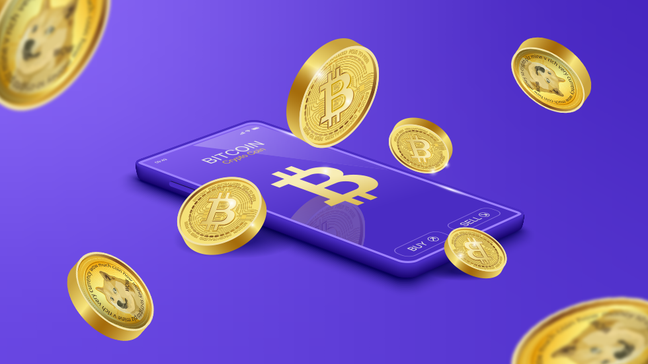 Automated crypto trading bots can work great for those who have no time to get involved in full-time trading. On the other hand, these instruments bring additional risks and some downsides traders need to consider before using them.
Automated Crypto Trading Explained to Beginners
When using an automated crypto trading app, you actually have a tool to execute trades on autopilot for you. The process is quite simple. You only need to select the best-automated crypto trading platform, open an account, set required parameters, and run the algorithm within a set period. The program will complete all needed tasks without manual involvement.
As a rule, trading bots operate as part of the platform's API. It means they stay connected to the exchange through digital intermediaries or brokers. Advanced platforms operate within the blockchain instead of using a specific platform or API. Transactions are maintained as smart contracts available as the codebase to ensure anonymity and a safe process.
However, not all coins can be traded with smart contracts.
How Automated Crypto Trading Bots Work
They operate as intermediaries on behalf of a trader letting him or her execute trades on autopilot considering specific conditions (parameters) that reflect a cryptocurrency trading strategy. Bots can be configured with some crucial factors in mind including market volatility, coin prices, account settings, and other vital data.
The researches show that bots result in fewer failures and mistakes accounting for overall 70% of the overall volume of cryptocurrency traded on the market. However, it does not guarantee success, as you need to select a relevant type of bot depending on your approach.
Types of Automated Crypto Trading Bots
Some bots can be used for data analysis and risk prediction while others were developed to execute selling and buying orders. To define which particular automated crypto trading app will meet your needs, let's review some of the most popular types:
Arbitrage bots help to compare asset prices using data across various markets and exchanges to offer the best selling or purchasing price. They are launched every time they detect a profitable buying or selling opportunity taking into account the market volatility.
Trend trading bots use the price momentum before entering the market with a long (price increase) or short position (price dropdown).
Crypto lending bots provide effective margin trading making it possible to lend coins and return the borrowed funds with the interest rate.
Risks of Using Automated Crypto Trading Bots
With all the benefits automated systems bring to crypto traders, it is very important to understand they are only tools. These apps are not the ultimate solution for everyone. On the one hand, they are fraught with risk like any other trading strategy, which means you need to think twice before applying them. On the other hand, they are just a mechanism that can have malfunctions, errors, and failures. Besides, they solely depend on the digital and blockchain environment.
Automated Crypto Trading Alternatives
While bots only rely on algorithms, copy trading provides more flexibility to traders who can copy experts on autopilot. In other words, the idea is just the same, which is to provide an automated and hassle-free process. At the same time, copy trading does not rely on machines but on expert traders with proven strategies and proven success that can be tracked.
As a beginner trader, he or she can register and experience fully-automated trading instrumentation. All you need is to select a pro to follow, set a trading strategy, and copy master's trades sharing the profit without even monitoring your computer.
The key benefits for beginners involve:
Intuitive interface that makes it easy to locate a master, set the technique, and start copying.
Monitoring and major stats tracking to ensure a successful approach.
No prior skills or knowledge are required. Get started in minutes.
Proven experts to follow with all ratings, metrics, and results displayed.
Automated risk-management tools already implemented by the master.
This material does not contain and should not be construed as containing investment advice, investment recommendations, an offer of or solicitation for any transactions in financial instruments. Before making any investment decisions, you should seek advice from independent financial advisors to ensure you understand the risks.