The 50 pips a day forex strategy was developed to trade some of the major currency pairs. Traders use this technique to spot the early market move of the trading instrument. As a rule, the strategy mainly applies to EUR/USD or GBP/USD. However, you are free to make experiments in an effort to integrate it with other traded assets.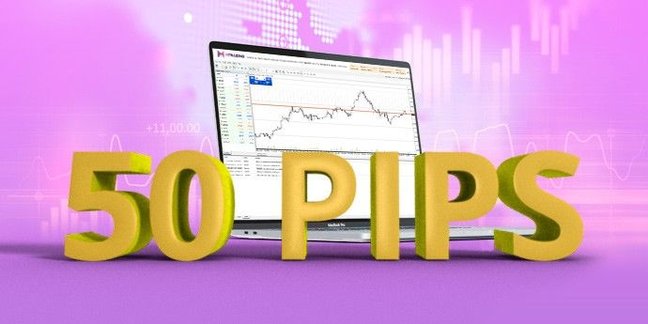 The main benefit for beginners is the fact that Forex trading 50 pips do not require in-depth research or market analysis. It is very simple to uptake although you are still supposed to understand how various indicators work as well as how to read different trading charts or patterns.
Getting started with the 50 pips a day forex strategy
The first thing you need to know before setting up the 50 pips a day trading strategy is the fact that it was developed for day traders. If you were a swing trader, you would rather prefer using in-depth technical analysis with oscillators and other indicators that ensure a clear vision of the market moves in the long run instead of shirt timeframes.
As mentioned earlier, beginners will not need complex indicators or price patterns to use the strategy. On the other hand, baseline risk-management tools will come in handy. We will discuss them a bit further. While we are talking of major currency pairs to trade, the steps to get started are as follows:
Open the daily chart.
Look for the currency pair with a good daily range.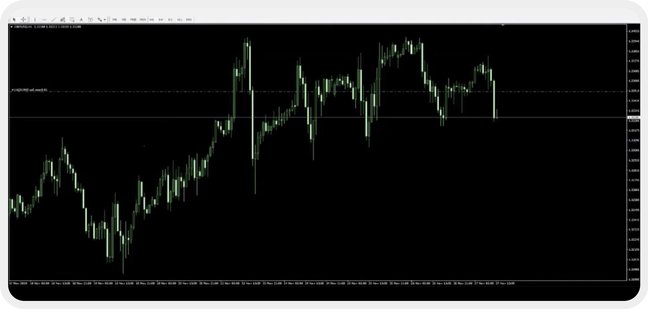 3. Capture 1/3-1/2 of the daily range for a chosen currency pair.
Setting up the 50 pips strategy
To make things easier for you and save your time, we will indicate all the major things you will need to configure your trading tactics. With this particular strategy, you should use the 7 a.m. GMT candlestick that is plotted on the 1-hour Forex trading chart. Do not forget to specify the correct time zone depending on your location.
Additional instruments you may and may not need:
Forex trading 50 pips does not require Forex indicators, as it mainly refers to price action tactics. They have nothing to deal with indicators.
The 1-hour chart is the general timeframe to use. However, you may opt for other ones depending on your location and time zone.
The strategy works mainly for major currency pairs like GBP/USD or EUR/USD. These are the best ones to start with. Later, you can experiment with other pairs as well.
Essential Rules when using the 50 pips a day strategy
Now when we have everything needed for the 50 pips a day Forex trading strategy, we can actually start trading. To make the most of the tactics, traders should keep in mind several essential rules that refer to a chosen technique. Here are some of the most important ones:
Wait for 7 a.m. GMT candlestick to close and immediately open buy stop order (2 pips above the high) and sell stop orders (2 pips below the low).
The price will move towards high or low and activate one of the pending orders. Then, you may cancel the another order.
To manage risks, use a stop-loss order placed from 5 to 10 pips above the high or low of the candlestick. Traders may increase or decrease the distance to the stop-loss depending on the candlestick length.
The profit target should be set to 50 pips.
Repeat the process the next day.
If your trades bring you to profit steadily, you can use the strategy each day. However, if the results are floating, you need to exit the trade by the end of the day.
Risk-management for forex trading 50 pips a day
The strategy is not as flexible as some may think. It was initially designed for day trading. It means that swing traders will hardly benefit from this antique. They are supposed to use technical indicators and analysis instead. To reduce the potential risk, using stop-loss orders is definitely a good idea.
This material does not contain and should not be construed as containing investment advice, investment recommendations, an offer of or solicitation for any transactions in financial instruments. Before making any investment decisions, you should seek advice from independent financial advisors to ensure you understand the risks.