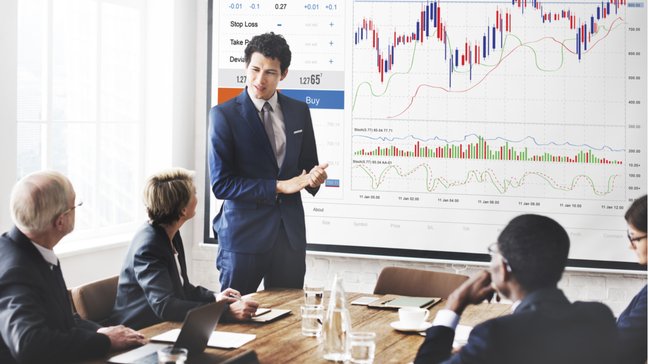 Trading the Forex market can be adapted to virtually any condition. Traders usually choose different styles of trading for different time-based conditions, based on preference.
Main article sections:
The time-based styles included in an active trading plan can consist of scalping, scalp swings, intra-day, Forex swing trading, higher time frame swings.
What do they all mean? Well, let's work our way through them. Scalpers are short-term momentum traders who prefer to try and scalp between five to 10 pips from each trade they make, repeatedly throughout the day.
Scalping strategies are useful for building-up smaller accounts. Scalp swings™ are my term for any trading that sits between scalping and intra-day.
Scalp swings are usually good for 12 to 30 pips of profit. They require momentum and are usually traded at the top of the hour (known on the trading floor as TOTH). TOTH trades can be very profitable during trending periods, using scalp swing strategies.
Intra-day trading refers to day trading where intra-day traders:
hold positions throughout the day, sometimes as long as two days;
aim for 15 to 60 pips depending on the pair traded;
often go with two positions per day, usually, in two major sessions.
What is Forex swing trading
Trading a Forex swing trading system involves holding positions – usually, during a working week (up to 5 days). Swing trading takes patience, meaning it's not for everyone, but the profits are comparatively larger than for other styles.
Intra-week swing trade is usually done on a 4h time frame and is much more suitable for part-time traders, e.g., traders with a day job. Higher time frame swing trading involves daily and higher time frame charts. Unfortunately, the longer you hold trades, the greater the risk becomes.
In higher time frame swing trading, unexpected fundamental news can turn the market against you and take your account with it. For example, the Swiss Black Swan event destroyed the accounts of many longer-term EUR/CHF traders within hours.
All-in-all, we advise intra-week swing trading because:
- it is the perfect middle ground between active and less active trading
- it enables you to diversify your capital into several trades a week and take advantage of current market opportunities, without capturing all your money or chaining you to a computer
But rather than limit your time frame choice, let's look at all the potential benefits the general swing trading has to offer.
Less noise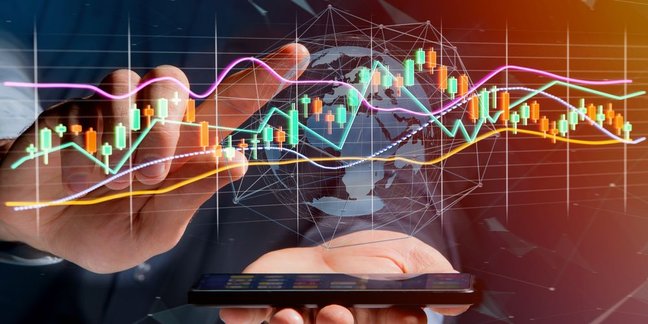 Signals on higher time frames are more noise-free than on other time frames, and the price on H4 is more meaningful within the swing trading concept, too. Stop-losses are also bigger for swing trading strategies in Forex, which allows for more movement within the trade. Swing positions are not that susceptible to intra-day news and whipsaws either, so you can handle them fairly simply with proper trade management.
Best time for swing trading
Working in an intra-week time frame apparently gives you more time to analyse the market you are trading and make trading decisions in a relaxed way, without the time pressure of day trading.
Correlated to day trading

Did you know that traders can benefit from trading intra-day and swing styles simultaneously? That's right.
During major market hours, you can focus on day trading and pretty much ignore your swing trading positions. To properly do that, try placing your swing trades the night before the major market opens.
Ideal for part-timers and beginners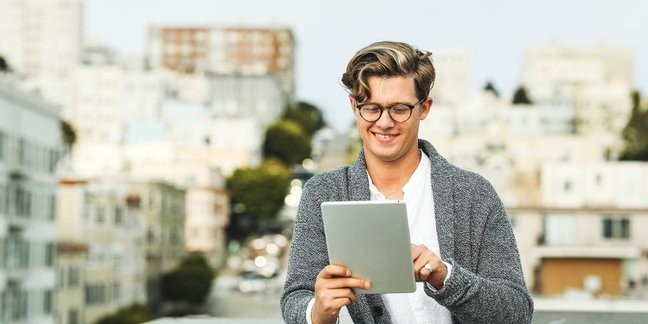 As mentioned earlier, swing trading is an ideal trading time frame for people with day jobs or those who can't/won't sit in front of the computer all day, staring at the screen. Part-time trading swings can also be a great way to learn about Forex price action flow.
Holding long-term swings may be preferable for investors who are inactive in the market on a daily or weekly basis. However, always remember that it ties up your money and can trap you in a bad situation if the market starts to reverse. With intra-week swing trading, your money is never fixed.
Easy to learn
Swing trading is one of the easiest styles to learn and apply – way easier than day trading, for example. You don't have to possess a huge amount of knowledge to start swing trading, but you do need to understand how Forex and market psychology works and spend some time observing the markets to seize the best swing trading opportunities.
If you lack trading experience or don't have time to search for the right strategy, copy deals of pro traders automatically with the Copy Trade service!
That's the end of the swing trading overview. In the near future, we'll be posting an overview of a swing trading system for beginners.
Our next post will detail a Forex swing trading strategy that's perfect for this trading style. You will learn how to swing trade on a whole new level!
Stay tuned! Follow the updates in our Education section.
- How to Benefit from Short-Selling
- Trading Strategy for Asian Session on Forex
This material does not contain and should not be construed as containing investment advice, investment recommendations, an offer of or solicitation for any transactions in financial instruments. Before making any investment decisions, you should seek advice from independent financial advisors to ensure you understand the risks.