It does not matter if you are a beginner trader or a pro, you are supposed to know how to define the trend when plotting moving averages on the price chart. Besides, you are probably well-aware of how to use moving averages to identify the trend direction as well as when it is going to reverse.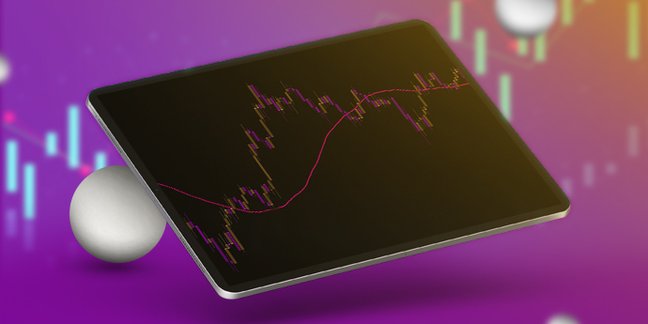 Every trend trader needs to have the ability to ride the trend in the same direction for as long as possible. What's more, experienced pros always know when it is the best time to enter when they are better to exit. While some trends may last for several weeks or even months, others can be quite short.
With a moving average crossover strategy, you do not have to know when a trend is going to end. The instrument will let you define the best market entry and exit points instead of the trend length, which makes it a vital technical tool just like some other Forex indicators.
What Is Moving Average Crossover?
The main idea of the moving average crossover strategy is to spot the trend's middle, as it determines the price action that can move over specific time frames choosing a specific direction depending on various market conditions and factors. However, to make things easier for traders, trends can generally move either downwards or upwards. Beginners should never consider sideway movements or steady flows as a trend.
When it comes to capital markets, capital market participants mainly trade within patterns of tight consolidation. It usually takes them more than 70% of the time while only 30% of that period is dedicated to trends. Keeping this fact in mind, traders have an enhanced opportunity not only to spot the trend but also to board and ride it once it has been successfully recognized. This is where a moving average crossover strategy may help.
Tips to Identify Moving Average Crossover
Judging by the term, it is clear that a moving average crossover appears when two moving average lines make a cross. On the one hand, it does not let traders identify bottom and tops, as moving average refers to lagging indicators. On the other hand, you will be able to spot the trend's bulk.
What's more, the strategy will let you find out the following:
The direction of the price trend.
A potential entry point for a trade.
A point of trend's reversal or ending.
To generate this strategic info, you only need to plot two moving averages on the chart and watch them forming a crossover. When spotted, it signals the trend that is likely to change in the nearest future.
Tips to Capture a Trend
The way you will capture a trend using moving averages will depend on its length. A short-term trend requires using shorter lines that will show the average of a specific time frame. In other words, a crossover strategy can be used to detect periods once a shorter line has crossed a long-term moving average making it possible for traders to identify a short-term trend.
This material does not contain and should not be construed as containing investment advice, investment recommendations, an offer of or solicitation for any transactions in financial instruments. Before making any investment decisions, you should seek advice from independent financial advisors to ensure you understand the risks.