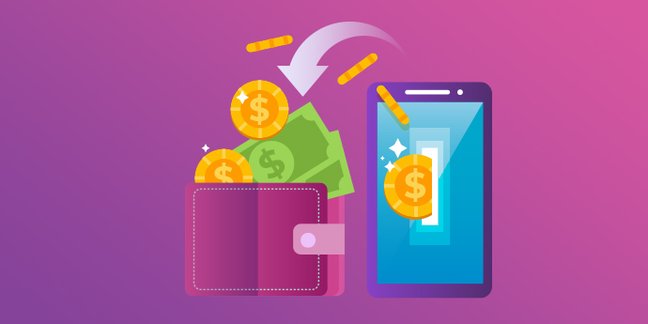 An extremely popular service for automated trading - Copy trading is a system where a trader links his or her profile with another trader with a chance to copy a successful trading position. The best thing of copy trading is that you don't have to take actions - chosen deals are executed automatically, once are set. Every time a linked trader opens a position, it duplicates on your account. Once a trader has closed the contract, the same happened to yours. If they win, you win as well, but if they lose, you also lose.

What Is Forex Copy Trading?
The concept itself is very simple. You pick a trusted and experienced trader and copy all or some of his positions. Once you have decided to stick to a particular trader, you have your portfolio automatically attached. Each action taken will apply to both your and trader's portfolio in the same way. So, the key to success is to decide who you are actually going to follow.
Why is copy trading gaining popularity?
On the one hand, a beginner is guided through the entire trading process by a more experienced trader without the need to work out strategies or choose an instrument. On the other hand, you are still able to keep control over the workflow. The main idea of copy trading is to let newbies make money on experienced traders' skills.
How Copy Trading Works
First of all, you will need to choose a platform that lets you follow a more skillful trader. The platform usually delivers detailed reports and stats on each investor highlighting his or her trading history. As a beginner, you may compare and contrast several candidates and pick the one with the best results in the long run.
The concept considers two major trading options:
The first one is when you follow a trader and complete some actions with a chance to customize the trading strategy.
The second one is when you simply copy each position automatically.
With proper settings, a platform notifies a trader every time a new action has been taken. You do not even have to track the process. A chosen investor will be automatically integrated with your account and portfolio, while the positions are opened and closed instantaneously. At the same time, copy trading is secure - the chosen trader won't have access to your funds.
To make the copy trading Forex concept a bit clearer, let's have a look at its main components.
Copy Trading Components
Components and tools may vary depending on the trading platform. However, there is still a set of fundamental aspects and participants, we need to consider when trading a copy:
Market – while copy trading is a financial instrument, it refers to the FX market as the major space to take necessary actions. Markets also consider trading crude oil, shares, and stock to copy, you will have a chance to trade CFDs, indices, etc.
Broker – to start copy trading, you will have to open an account via a broker. This is where you need a trusted broker with advanced technologies and an up-to-date trading platform.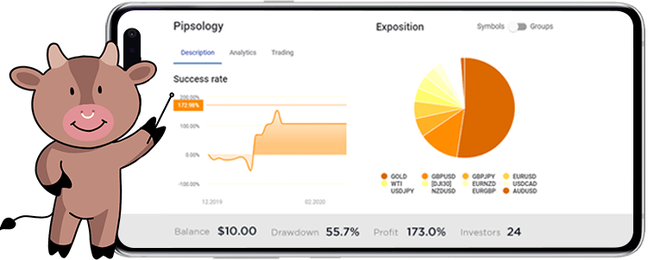 Signal Provider – it is actually a trader whom you are going to follow. The key benefit here is that you are not a blind man in a dark room. Brokers usually let you observe current stats and trading results. If they don't, you'd better opt for another broker.
Follower – an investor who wants to follow a signal provider. This is totally your role where you may adopt various trading methodologies depending on the trader's skills and specialization.
Copy Trading Platform – the last but not least component is the trading platform itself. If you stick to your broker, you will not be able to choose from several platforms. Make sure an offered one meets your requirements.
Main Copy Trading Forex Benefits
Still have doubts whether to start copy trading Forex or not? Then you will appreciate a set of essential benefits we have highlighted specially for you.
Time-Saving Solution
Manual trading is very time-consuming. It requires enhanced learning not mentioning that you are the one to take all the actions, track the stats, make analysis, etc. Besides, you will have to stick to specific trading hours.
When trading a copy, you simply follow a professional trader and take the same actions automatically. All you need is to stay in touch signals and notifications sent by the platform. So, the first benefit is that copy trading saves your time giving a chance to combine the process with another work.
Risk-Free Trading
One will hardly argue that practical learning is an effective way for a beginner. But no one says such an approach puts beginners' balance at risk of losing money right at once. It is the same as learning from a pro in real life under real-market conditions.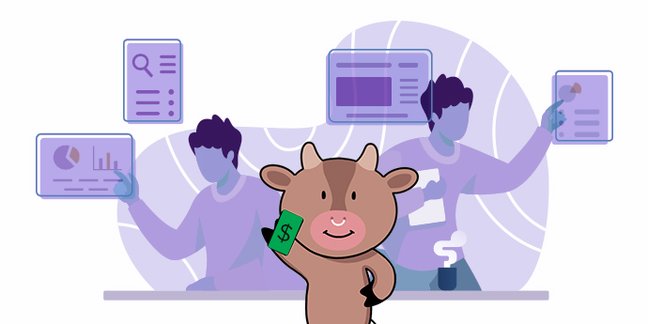 Market Exploration
Where else you can earn while learning? With copy trading, you not only pick up essential trading skills but also explore the market. As a rule, you are linked to an experienced pro who is able to handle a variety of instruments and marketplaces. All you need is to sit, watch and learn from a trusted professional.
Perfect Way to Get Started
Trading a copy is an ultimate way for newbies to get started. The concept does not put much stress on the beginner. It ensures a hassle-free trading process with minimum chances of losing.
As a result, we have reduced risks, save time, comprehensive learning capabilities, and a dedicated pro always by your side.
Find out how to start copy trading step-by-step on our Investing page! Copy trade operations of leading traders from around the world today and let them earn money for you!
Stay tuned! Also learn about:
This material does not contain and should not be construed as containing investment advice, investment recommendations, an offer of or solicitation for any transactions in financial instruments. Before making any investment decisions, you should seek advice from independent financial advisors to ensure you understand the risks.