MTrading Team • 2023-05-15
26% of Americans Think Gold Is the Best Long-Term Asset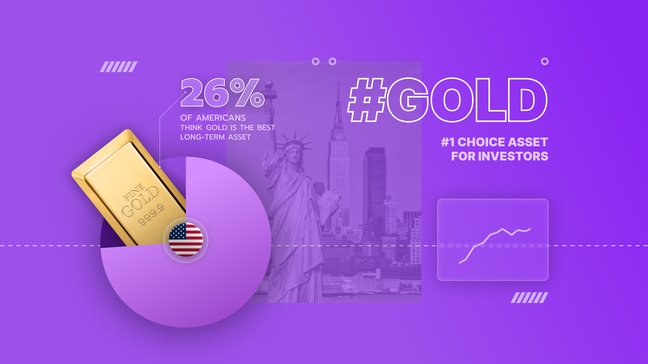 More than a quarter of Americans consider gold the best long-term investment. More and more market participants go for the yellow metal once the price has surged. According to polls, the metal is still among the #1 choice assets for investors.
A Quarter of Americans Favor Gold
As surveys show, gold is the strongest asset used by more than a quarter of Americans as a long-term investment. The metal comes with the largest proportion over the last 10 years. Meanwhile, equities keep losing favor among market participants. Precious metals hover even despite the fact silver recently lost 6%.
More than 1,000 adult Americans took part in a survey indicating the yellow metal as the strongest investment option between April 3 and April 25. It is the best result for faith in the asset since 2012. This number has drastically risen over the last few months.
For around 1/3 of respondents, real estate is still the best asset to invest money in. However, this percentage was much higher last year – 45% compared to 34% in 2023. It means that more and more people are looking for alternative and safer ways to save their funds.
Industry-best trading conditions
Deposit bonus
up to 200%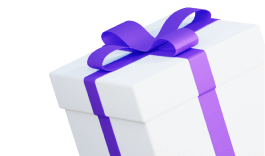 Spreads
from 0 pips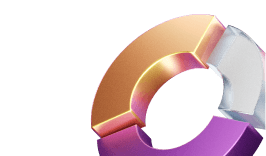 Awarded Copy
Trading platform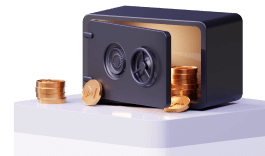 Join instantly
Only 18% of American adults consider mutual funds and stocks as a safe investment strategy. We actually see the lowest investment interest in stocks and mutual funds since 2012. It is actually the worst year for the stock market over the last 10 years.
Spot Gold Trades at Peak
The main background for a growing interest in yellow metal is determined by the growing spot gold price traded at $2,045 per ounce. The asset shows an 11% rally compared with the same period in 2020. The market is affected by different geopolitical events, news, and economic tensions. The FED continues its aggressive monetary policy while the Russian-Ukrainian conflict only expands
It all shapes the gold market and price, while people keep looking for safer and more reliable ways to invest their funds in. Since 2017, the smallest proportion of Americans thinks it is a favorable time to purchase stocks. And only 4% of respondents associate cryptocurrency as a worthy long-term investment.
May the trading luck be with you!