Yulya Lobanova • 2022-12-20
Broker with the industry-quickest withdrawals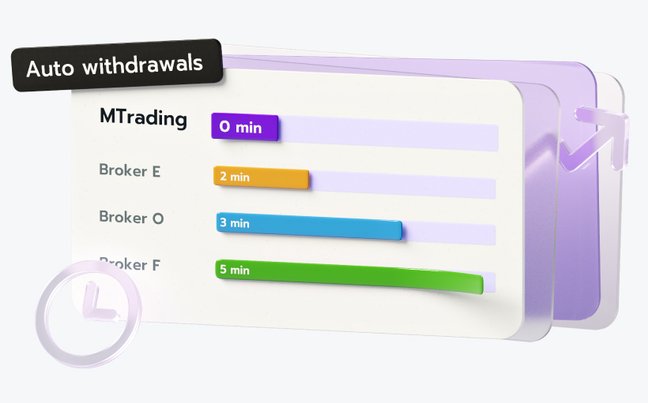 Say goodbye to long wait times. With our new real-time withdrawal feature, you can access your funds instantly. Get your money faster than ever. Try instant withdrawals now!
How to withdraw funds instantly?
Go to the Withdrawal section of your Trader's Room, choose Bitcoin or Tether, enter the required details, and confirm the withdrawal. In a few minutes the requested sum will be credited to your crypto wallet!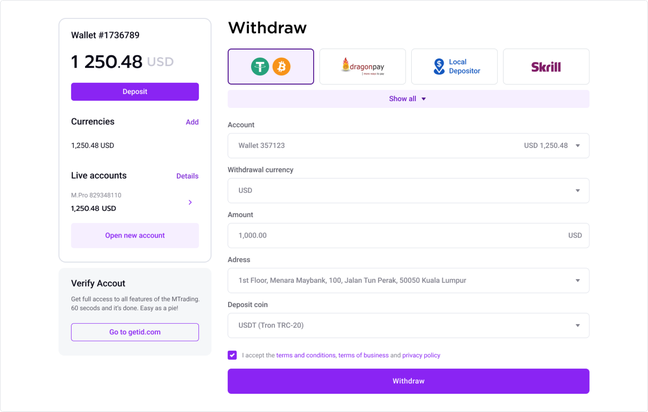 The withdrawal process has never been this fast and easy. Get ahead with the quickest withdrawals in the industry.
Remember that our support team is always here for you! Feel free to contact us with any questions and suggestions in a Live chat or via email to support@mtrading.com.
May the trading luck be with you!