MTrading Team • 2023-03-13
Signature Bank Closed by State Regulators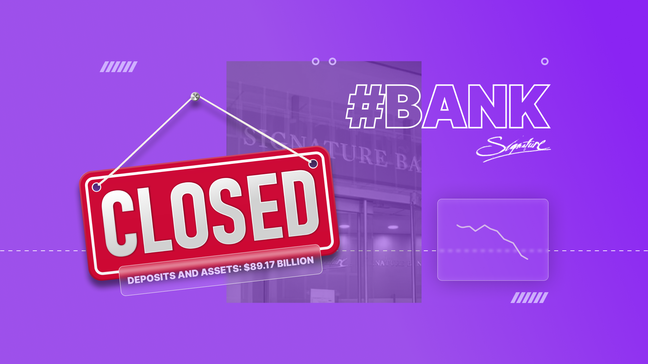 State regulators announced the closure of Signature Bank. The NY-based institution used to be the #1 collaborator for crypto exchanges and platforms that provide banking services. Earlier, we mentioned Kraken, a leading cryptocurrency exchange platform, to end up collaborating with Signature Bank to launch its own banking services.
The announcement followed earlier news about Silicon Valley Bank being shuttered by the authorities. The situation resulted in the global markets' collapse. In the end, investors and companies have billions of their dollars stranded.
Meanwhile, regulators are about to introduce a plan that is believed to keep investors whole. It means Signature Bank clients will suffer zero losses. The U.S. Treasury Department will keep the situation under control.
Industry-best trading conditions
Deposit bonus
up to 200%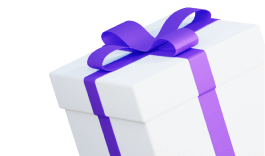 Spreads
from 0 pips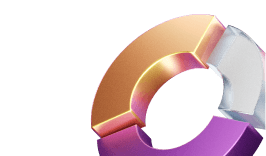 Awarded Copy
Trading platform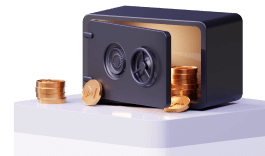 Join instantly
As of March 8, the total amount of deposits and assets reported by Signature Bank officials was $89.17 billion. Around a quarter of all those funds were coming from the cryptocurrency sector. Crypto-related deposits were reported to total around $8 billion. What's more, the bank was heard to be in close relations with Donald Trump. According to some rumors, it provided checking accounts and financial services to the ex-president's family as well.
No official comments were provided by the bank's representatives yet. Actually, we are witnessing the second biggest failure after Silicon Valley Bank's shutdown. The good news is that customers still have access to their accounts.
However, both banks' senior managers were already removed. Certain shareholders may lack financial protection along with unsecured debt holders. At the same time, special banks' assessments will be used to help depositors recover in accordance with the law.
May the trading luck be with you!