5 Best Stock Market Books for Beginners in 2021
Knowledge is the power and the main key to success. With the latest technologies evolving and offering various types of e-learning, books are still the major source of information and inspiration, especially when it comes to financial markets. Understanding the stock market books ensures an in-depth involvement. Written by trading pioneers and some of the biggest names in the Forex arena, stock market books deliver an essential experience you will never find anywhere else.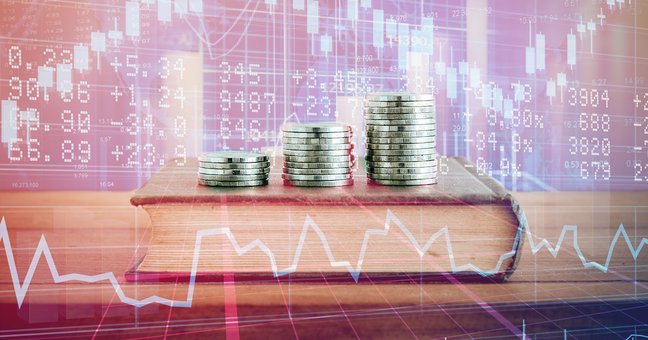 Behavior, psychology, trends, and other aspects of successful trading are impossible to achieve without proper knowledge. This is where stock market education books will come in handy. Of course, they will never guarantee success. At least, you will get a chance to build a solid foundation with enough theoretical skills and experience to start trading stocks, shares, securities, and other types of commodities.
To save your time, we have conducted a list of the best books for the stock market of all times. They are must-to-be-read no matter if you are a beginner or an experienced trader. There is still much to learn from the forex icons.
Top 5 Free Stock Market Learning Books
Written by some of the most successful investors, these stock and share market books make it possible to learn fundamentals from the horse's mouth.  Proven experts share their real-life experiences and can never be overestimated. Some of the described strategies can be applied in real-market conditions. Besides, you may use provided tools and techniques to establish your own trading tactics. No matter what you are going to do, it is all about enormous experience and time-tested trading tips.
#1 - A Beginner's Guide to the Stock Market by Matthew R. Kratter
Judging by the title, it becomes clear that the book was written to help beginners get started when entering a stock market. It contains literally everything you might need to learn about the asset as well as the way to trade it from the blank.
Matthew R. Kratter shares more than two decades of his experience and trading insights. The author is a well-known fund manager who has already retired. He will guide you through all stages of the process from getting prepaid and buying your first stock to using momentum and generating profit.  
Industry-best trading conditions
Deposit bonus
up to 200%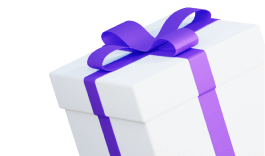 Spreads
from 0 pips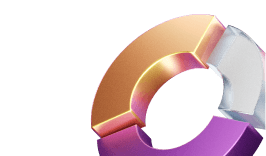 Awarded Copy
Trading platform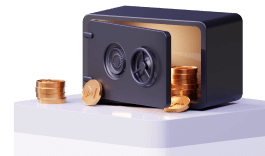 Join instantly
#2 - The Intelligent Investor by Benjamin Graham
Despite the fact the book saw the world more than seven decades ago, it still has so many great things to learn. The Intelligent Investor was written by Benjamin Graham in 1949. The author used to work as a college professor at Warren Buffet. His work is still considered the best book on the share market and investing.
Beginners may find it a bit complex considering different terms and complex concepts. The main focus was on Graham's philosophy that can be described as "value investing". It has become quite popular since the book release. The main idea is to stick to long-term investment strategies that will make it possible to keep investors' portfolios away from risk, safe, and solid. To find such investment opportunities, Graham recommends examining the company's fundamentals, market swings, financial performance, and other factors that help to evaluate potential risks.
#3 - How to Make Money in Stocks by William J. O'Neil
It is one of the best skill-building books on the stock market. The author reveals his custom-tailored investing system also known under the CANSLIM name. It is actually a guide that describes in detail seven baseline steps to help investors increase gains and minimize potential risks.
In his book, O'Neil relies on over 100 years of stock market studying and analysis. Beginners will learn essential techniques to identify potentially profitable stocks based on analyzing major stock market winners. Those concepts can be applied when trading not only stocks but also mutual funds, shares, ETFs, and other commodities. Besides, the author shares 21 common mistakes all investors should avoid.
#4 - One Up on Wall Street by Peter Lynch
It is one of the best picks whenever you look for a stock market book based on a biography of a real successful investor. Peter Lynch made a name for himself as the prestigious Magellan Fund manager. He made it possible to produce an almost 30% annual return for the company. As a result, his investments made a huge leap from $18 million to $14 billion in assets between 1977 and 1990. The book contains lots of real-life strategies and trading tips shared by a legendary investor himself. As a rule, major of his concepts utilize the modality of long-term investment.
#5 - Market Wizards by Jack D. Schwager
This book is probably the richest with insights and secret tips. Real stock market experts share their experience and investing concepts with readers. It is not just typical success storytelling. The book contains real interview records and insights from such legendary names and investment jet sets as Paul Tudor Jones, Bruce Kovner, Richard Dennis, and Jack D. Schwager, of course.
You will get a chance to learn directly from investment experts while the author has conducted several baseline trading principles based on experts' answers and insights.
This material does not contain and should not be construed as containing investment advice, investment recommendations, an offer of or solicitation for any transactions in financial instruments. Before making any investment decisions, you should seek advice from independent financial advisors to ensure you understand the risks.