If you choose mutual funds as the main investment instrument, you actually own a share in a business or enterprise when buying bonds, stocks, and other securities issued by a company. At the same time, it does not mean that you will own stock directly. Being a mutual fund investor means sharing the holding's losses and profits equally. This is why the funds are called "mutual".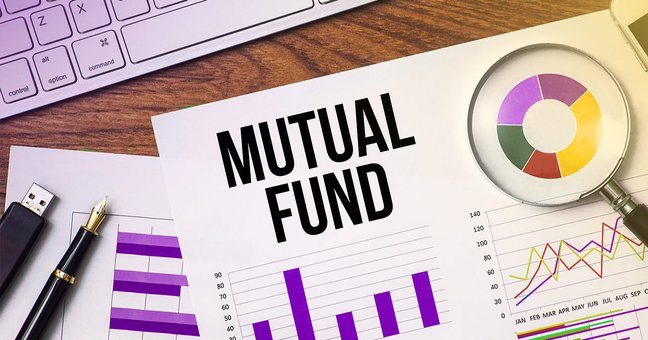 In this article, we will discuss all major issues on how to invest in mutual funds along with their types, ways to make money, pros and cons, and potential risks for the investor.  
What Are Mutual Funds?
It is a fund that requires investors to purchase bonds, stocks, and other types of securities or financial assets. The main mission is to form a diverse portfolio that positively differs from the one that can be created by an average investor. For this reason, mutual funds consider working closely with professional fund managers who will find and purchase securities for you unless you have enough background and experience of your own.
Common Types of Mutual Funds
Depending on the type of their designation, mutual funds can be active or passive. However, their classification is much deeper. They can be divided into several specific categories depending on the asset class. So, major types include:
Stock/Equity Funds. They offer higher potential return although come with greater risk for investors. Your profit or loss will depend on the market fluctuation. Stock funds can be of several types including sector income, or growth funds.
Bond Funds. These are funds with a fixed income, which makes them less risky. However, experts recommend analyzing each asset individually to identify the levels of investment risks.
Balanced Funds. They introduce a blend of securities and are also known as allocation or hybrid funds.
Money Market Funds. On the one hand, they carry the lowest risk for investors. On the other hand, such funds offer the lowest return. Mainly issued by the US corporations and the government, which work well as short-term investments.
How to Make Money on Mutual Funds
There are three possible ways to increase in value and generate profits when investing in mutual funds. They are as follows:
Dividends – it is an interest rate or another type of payment from the security that represents a proportional amount of income.
Capital Gains – let's say, the security price goes up, and you decide to sell it. The income you get is a capital gain. A security with the price going down is considered a capital loss.
Net Asset Value - the price per share is a net value. When the security value goes up, so does the purchasing price along with the net value per security.
Pros and Cons of Investing in Mutual Funds
If you still cannot make up your mind whether to invest in mutual funds or try something different, check the list of major asset hits and misses to make a well-informed decision.
Pros:
Simple to manage. All you need is to find a mutual fund that boasts a good record.
Affordability. As a rule, brokers offer mutual funds costing from $500 to $3,000.
Liquidity. Mutual funds appear to be much easier to sell or buy if compared to other assets.
Diversification. An important principle that makes it possible to reinvest funds if the original company failed for any reason.
Cons:
Fees. Fees will be charged despite the fund type of the way it performs.
Minimum Control. The lack of control may be a good option for beginners or those who do not have time to get involved. Professionals' investors will find it more of a drawback.
The Bottom Line
Mutual funds appear to be a simple and affordable way for investors despite the background or financial experience. They are pretty easy to manage and come with lower risk when compared to other assets. Traders may opt for different fund types depending on their nature and type of performance. At the same time, mutual funds still come with some risk, especially due to the lack of control. 
This material does not contain and should not be construed as containing investment advice, investment recommendations, an offer of or solicitation for any transactions in financial instruments. Before making any investment decisions, you should seek advice from independent financial advisors to ensure you understand the risks.