MT4 Supreme Edition was developed as a plugin not to replace but to enhance the original set of MetaTrader features. it is a plugin designed to develop your trading strategies, as it provides a selection of significant advantages out of the box.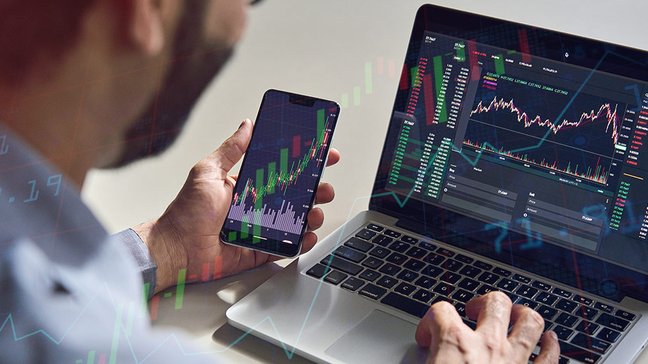 Today, we will have a closer look at the MetaTrader Supreme Edition plugin to see how it can actually help to scale and improve your trading.
What Is MetaTrader 4 Supreme Edition?
As stated earlier, MT4 Supreme Edition is a plugin developed as an extension to the original trading platform. At the same time, it can also be used as a stand-alone trading software making it possible for investors to maintain baseline types of orders. Initially introduced in 2018, MT4 Supreme Edition lets traders execute the following:
Market orders come with four different execution methods to choose from.
Pending Orders are executed when the price reaches a pre-set value.
The platform is very intuitive and user-friendly. If you are not new to the original MT4 version, you will hardly find it difficult to operate the plugin even for the first time.
The Main Advantages of MT4 Supreme Edition
The plugin will not cover the needs of all traders. It is a niche-specific tool to trade currencies and some other instruments. At the same time, it can definitely take your trading tactics to a new level thanks to the following benefits.
Free to Download
MetaTrader 4 Supreme Edition is a free plugin. Even if you have doubts regarding the tool, you can still try it out to check if it meets your needs. It will cost you nothing. If for some reason, you do not like it, it is possible to go back to the original version right at once. This fact also adds some flexibility, as you can switch between platforms whenever needed.
Strategy Practice
The plugin comes with a built-in trading simulator that lets you test your strategy under real-market conditions with zero risk of losing real cash. It is a great option for beginner traders to try out their tactics or scale the approach by adding and testing new styles. The plugin will take traders to the simulated market environment where they can trade real instruments for virtual money.
Integrated Mini Terminal
Mini Terminal is a perfect tool for those who prefer day trading. It helps them hold a short-term position. Additionally, the feature comes with more than 60 extra features to manage, monitor, and execute your positions on the fly.
You will appreciate Mini Terminal if you are not a full-time trader. It lets you execute orders without actually opening the major app, which saves time, as you do not have to run the program every time from the blank. Simply load the terminal and maintain your trading without interfering with your daily schedule.
Best Practice from Proven Experts
With the MetaTrader Supreme Edition plugin, you have a great opportunity to learn from the best. It comes with the Global Opinion feature that provides access to the worldwide traders' pool where they share market sentiments, expert tips on how to use specific financial instruments, and other crucial insights.
More MT4 Supreme Edition advantages to look for:
Trade Terminal - a tool to manage several accounts and orders simultaneously.
Tick Chart Trader – a tool that highlights how the price moves to make it possible to trade instruments right from the tick chart.
Real-Time News – MetaTrader 4 Supreme Edition users are always connected to the latest news and market insights.
Indicator Package – the feature that delivers a set of effective indicators designed to improve your trading approach.
Mini Chart – an option to multiply periods and chart types by having them plotted on a single chart.
As a result, MT4 Supreme Edition appears to be a great instrument to scale your trading technique. It offers amazing features that will meet the needs of either experienced or beginner traders. What's more, it is free to download, which means zero risks for the user.
This material does not contain and should not be construed as containing investment advice, investment recommendations, an offer of or solicitation for any transactions in financial instruments. Before making any investment decisions, you should seek advice from independent financial advisors to ensure you understand the risks.